Accounting can be a tricky part of running a company, mainly because it involves so many things such as invoice generation, calculation, bookkeeping, and procurement. It is nothing to joke about because a person to do this for a living must master all of that to achieve the desired goals.
Because of that, many tools can help you manage all of that like a pro. They will make your day-to-day job more manageable, profitable, and much faster to do. Plus, WPMU DEV's all-in-one WordPress platform combines multiple tools and licenses into one – allowing you to save money and streamline your development workflow. Get 20% off any of their plans.
So without further ado, let's jump into the ten best accounting software in 2022.
1. ZOHO Books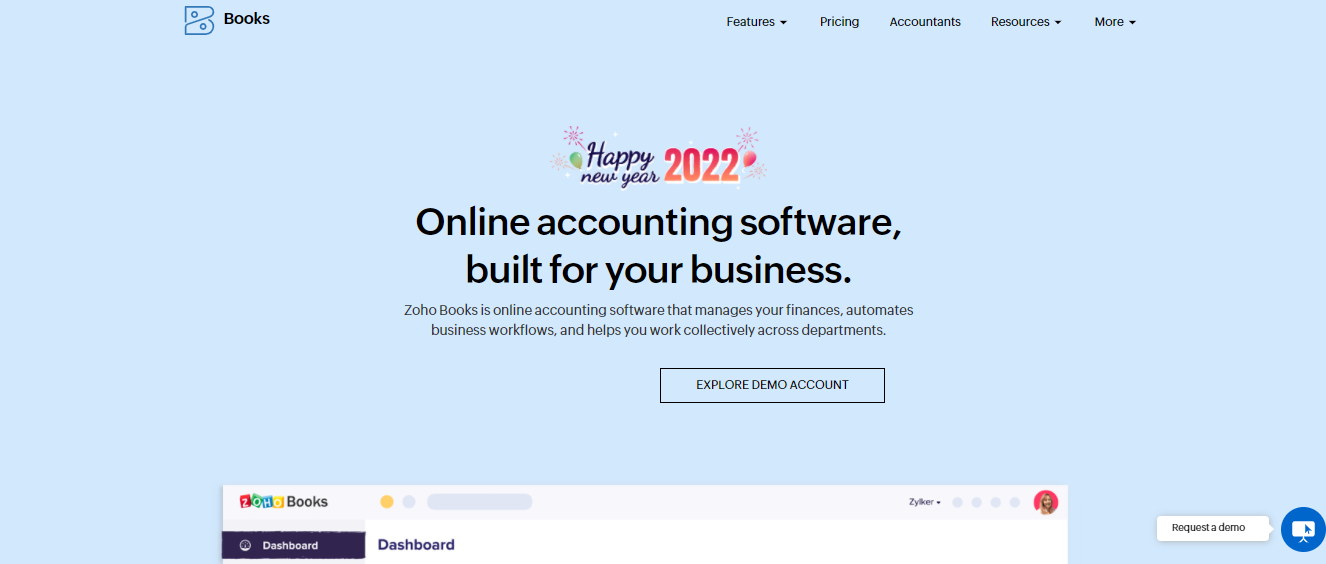 First, we have ZOHO Books. It is one of the best tools to help you with your accounting. Plus, it is also available for mobile devices (iOS, Windows, and Android).
This software includes many things such as inventory control, CRM, and human resource management software. Besides, it also helps with creating and managing finances and sending invoices to the accountant.
2. Saral Accounts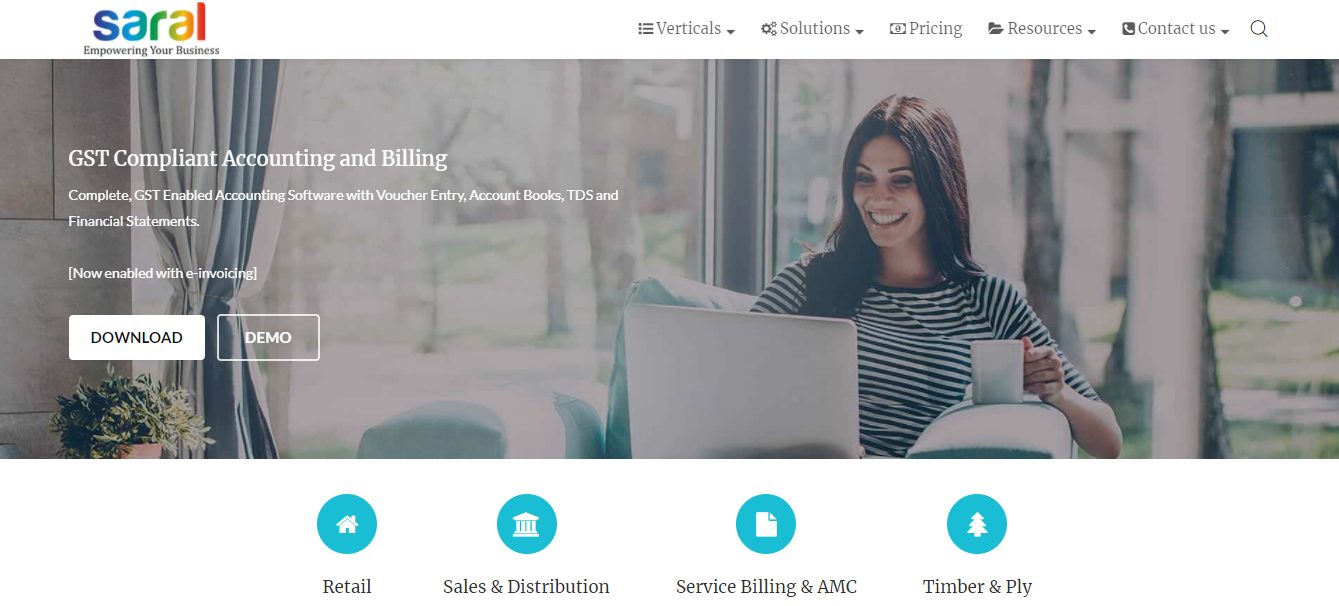 Saral Accounts is our second pick on this list. This automated accounting system will help you create all the financial statements you need with just one simple click.
It also provides excellent insight into things like cash administration, material workflow, and stock control. Besides, it is a pro at creating GSTR and computerized records for GSTN.
3. ProfitBooks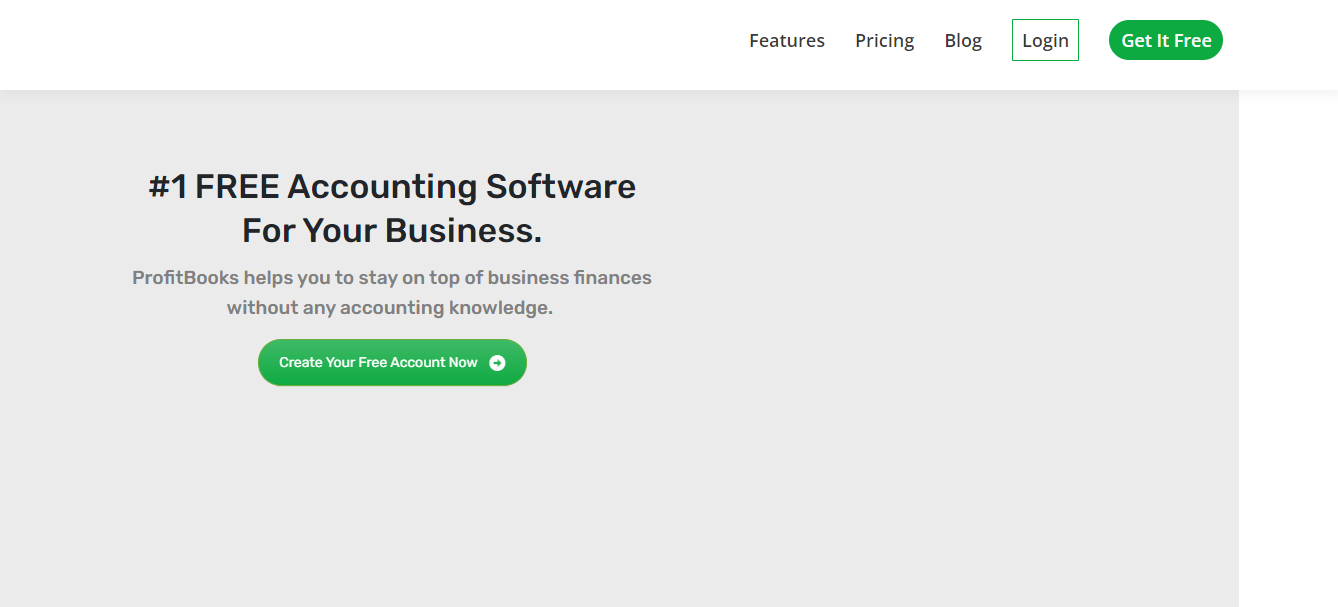 The third spot goes to ProfitBooks. This little helper is a pro at helping you determine the stock acquisitions and the fulfillment of sales orders in no time.
It is computer-based accounting software that can easily manage your files, organize your operations needed for your business and increase order volume.
4. QuickBooks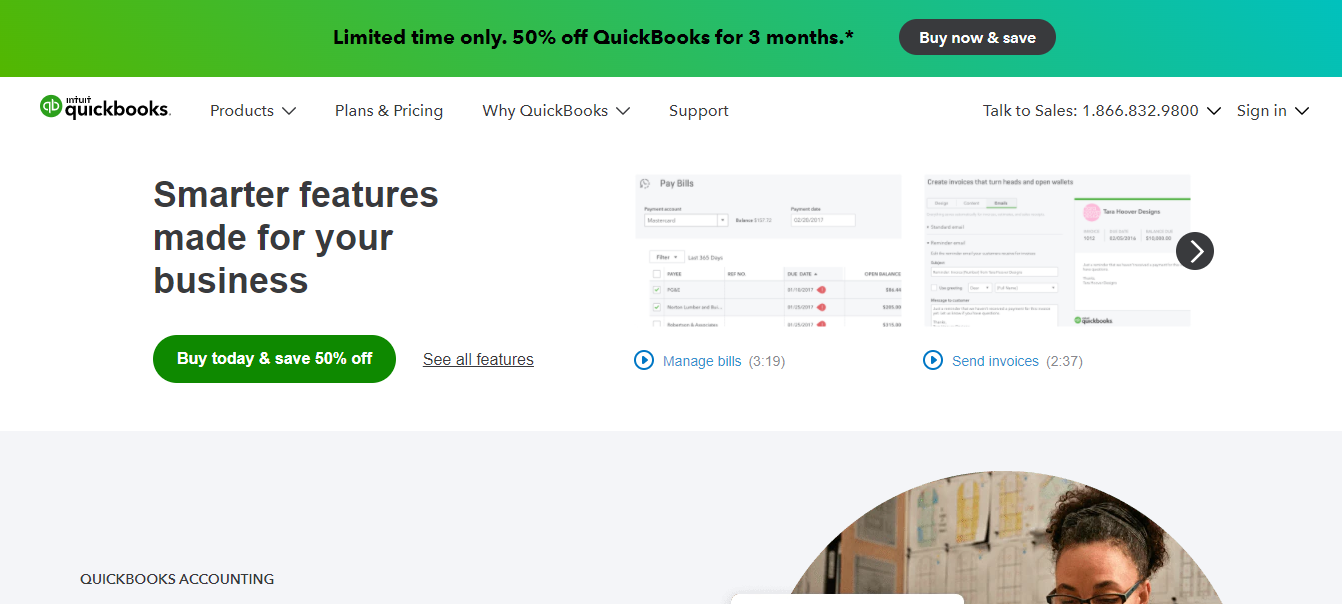 QuickBooks is a great desktop option for small businesses and their accounting. It has different options you can buy and download, and you can also extend features and tools that will help you run your business.
You will keep your business tax reports ready through every moment of the year with this one.
5. Vyapar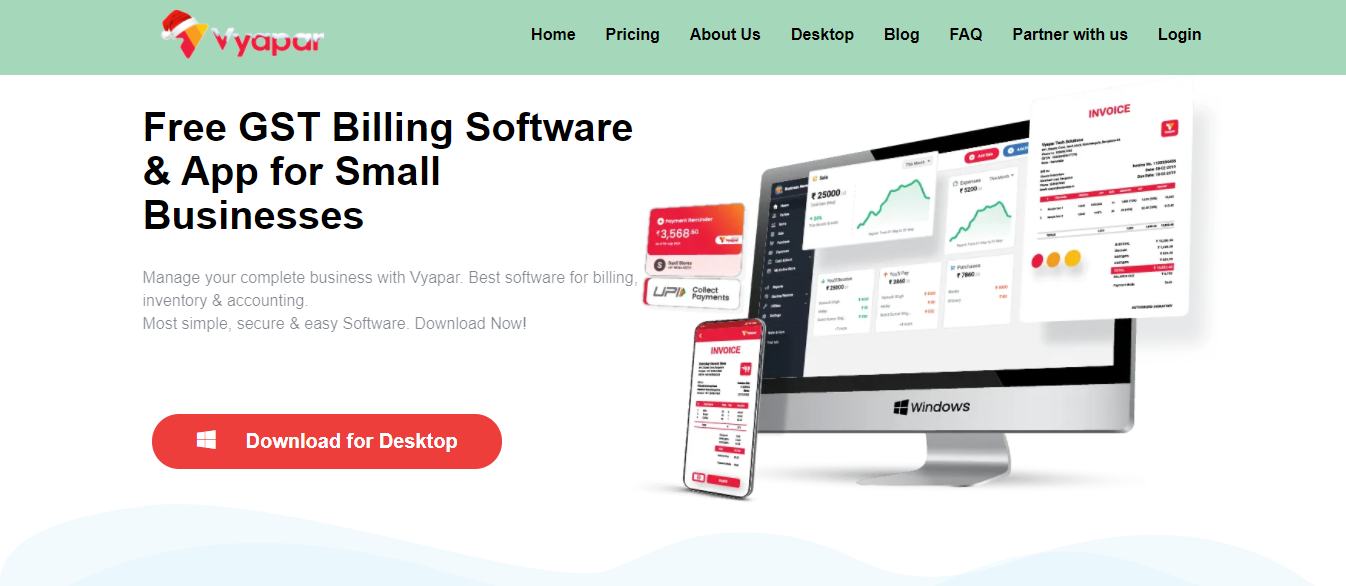 The fifth position goes to Vyapar. It is a tool not only for accounting but also for inventory management systems. With this software, you can easily track many things, such as cheques, tracking cash flow, and similar items.
It also provides you with RPA in three big things accounting, finances, and detailed business insight.
6. FreshBooks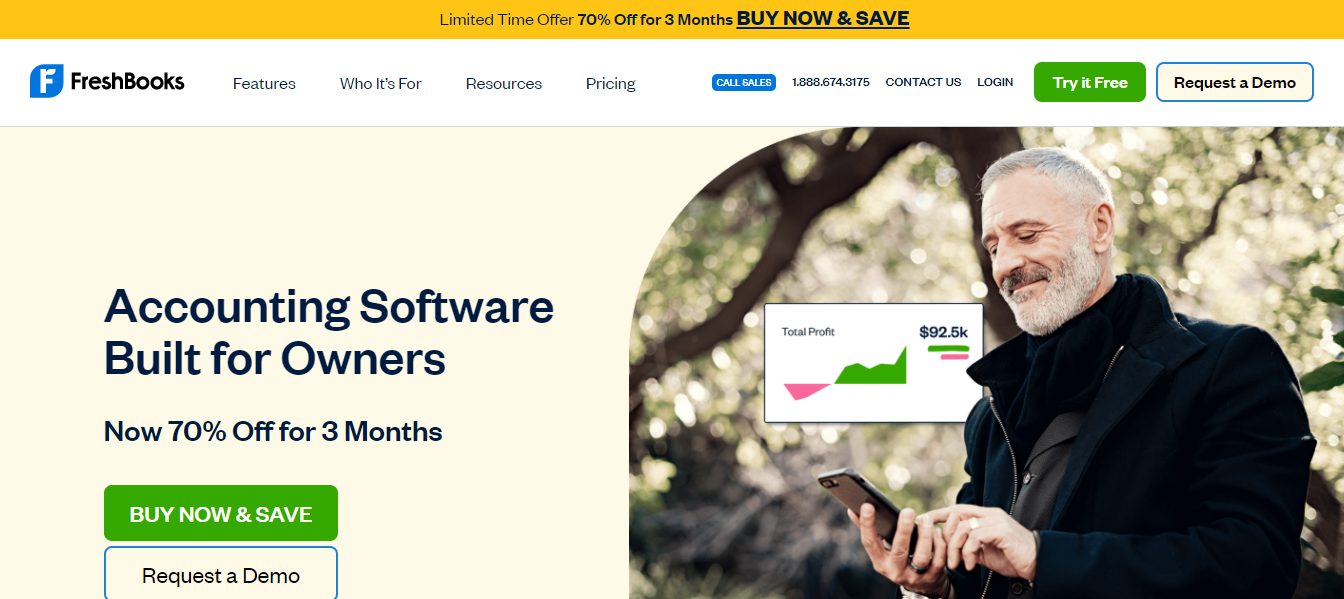 The sixth position goes to FreshBooks. It is a pro at invoicing, which every business needs. With this one, you can customize your invoices which not many tools offer.
The primary use of this tool is to receive, send, print, and pay invoices that you need, but also, you can manage the most basic bookkeeping.
7. Wave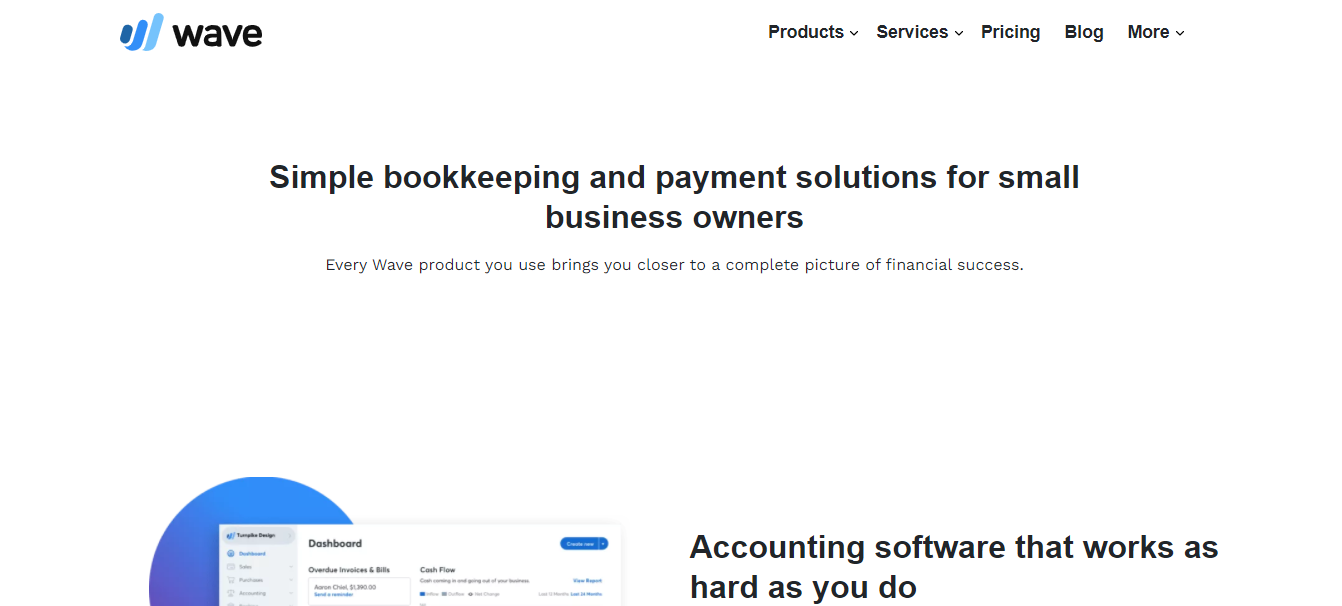 The seventh spot is reserved for Wave. This one is perfect accounting software for freelancer or service-based businesses. If you don't need to track inventory or run payroll but simply just send invoices, this is the tool for you.
It has a mobile app, it's free, and you can run multiple businesses from one account and have unlimited users if you want to.
8. Sleek Bill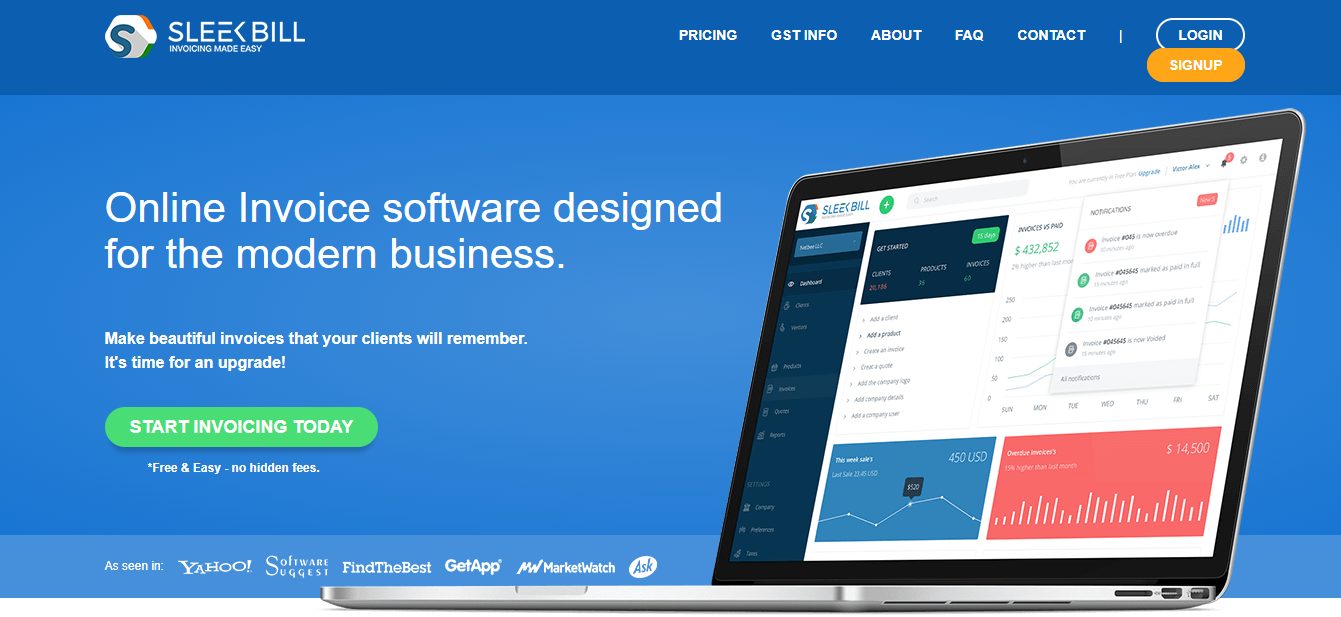 Sleek Bill is the eighth tool that we have for you! This software is excellent if you want to make stunning invoices and GST documents. Also, it has a side that helps you create tax and export invoices and delivery notes.
Sleek Bill comes with a stunning user interface that you will enjoy, plus it has so many unique templates for your invoices that will help you with your branding in no time.
9. Xero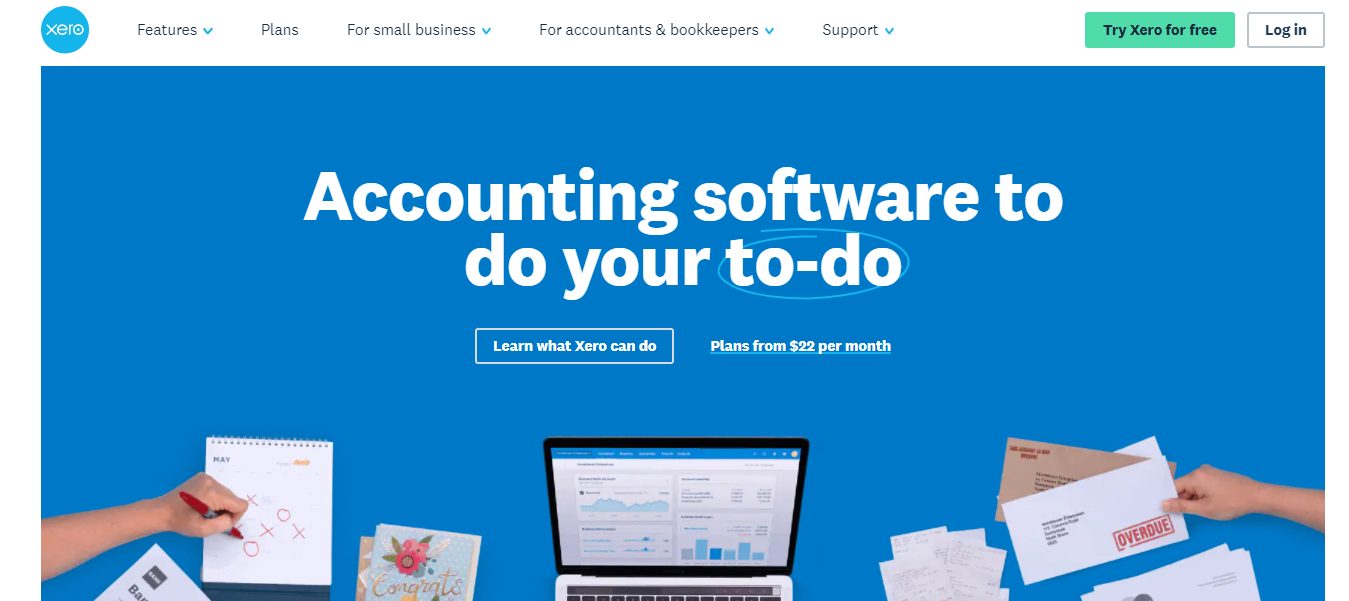 On the 9th spot, we have Xero. It is one of the best options for micro-businesses. If you are running that kind of business and only need simple accounting software to help you – this is the one.
Xero comes with a spotless and straightforward interface, but you can integrate it with a third-party payroll service if you want to. It also helps you collect payment online from your customers via their integration with GoCardless and Stripe.
10. TallyPrime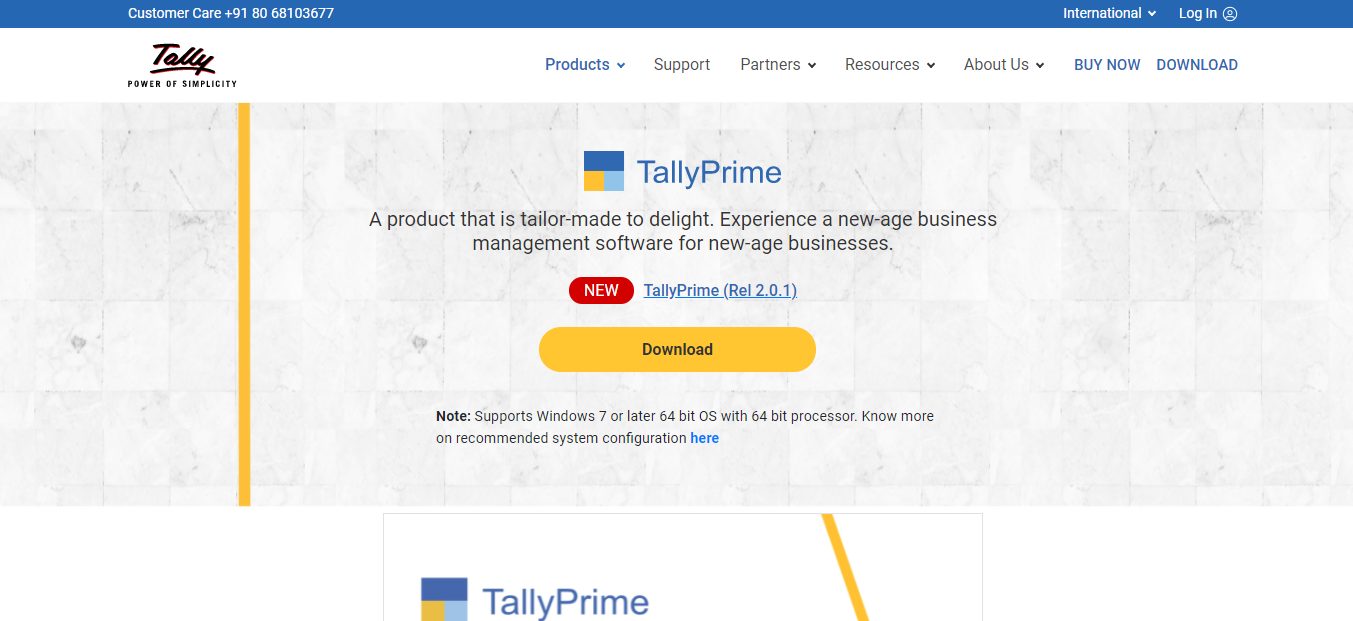 The last spot on this list goes to TallyPrime. It is one of the most known accounting software out there. This one handles everything that you need, from accounting to inventory administration.
Some of the features this one has are accounting, accounting management that includes payroll, inventory management, and more. Plus, it supports GST.enabled invoicing for dealers.
Final Words
No matter what size it is, managing a business can be a tough job to do. You need to take care of so many things that it is better to do it with a little bit of help from software. These software will help you manage your business correctly and keep your focus on things as straightforward as possible.