A Content Delivery Network, or CDN, is a group of geographically distributed computers that gives businesses the possibility to distribute content to individuals worldwide. These servers work together to give faster internet access.
A content delivery network (CDN) makes it easier to distribute materials like javascript files, HTML pages, photos, and videos needed to load online content. The goal of a CDN is to shorten the physical distance between users and servers, resulting in a better user experience.
Websites that have a high traffic of users all the time, such as Amazon, Facebook, and Netflix, use  CDNs to speed up data transfer and improve user experience. In contrast, websites without a CDN provide content from the origin servers for each user request. It can cause load times to slow down and the site to go offline during periods of high usage.
1. PageCDN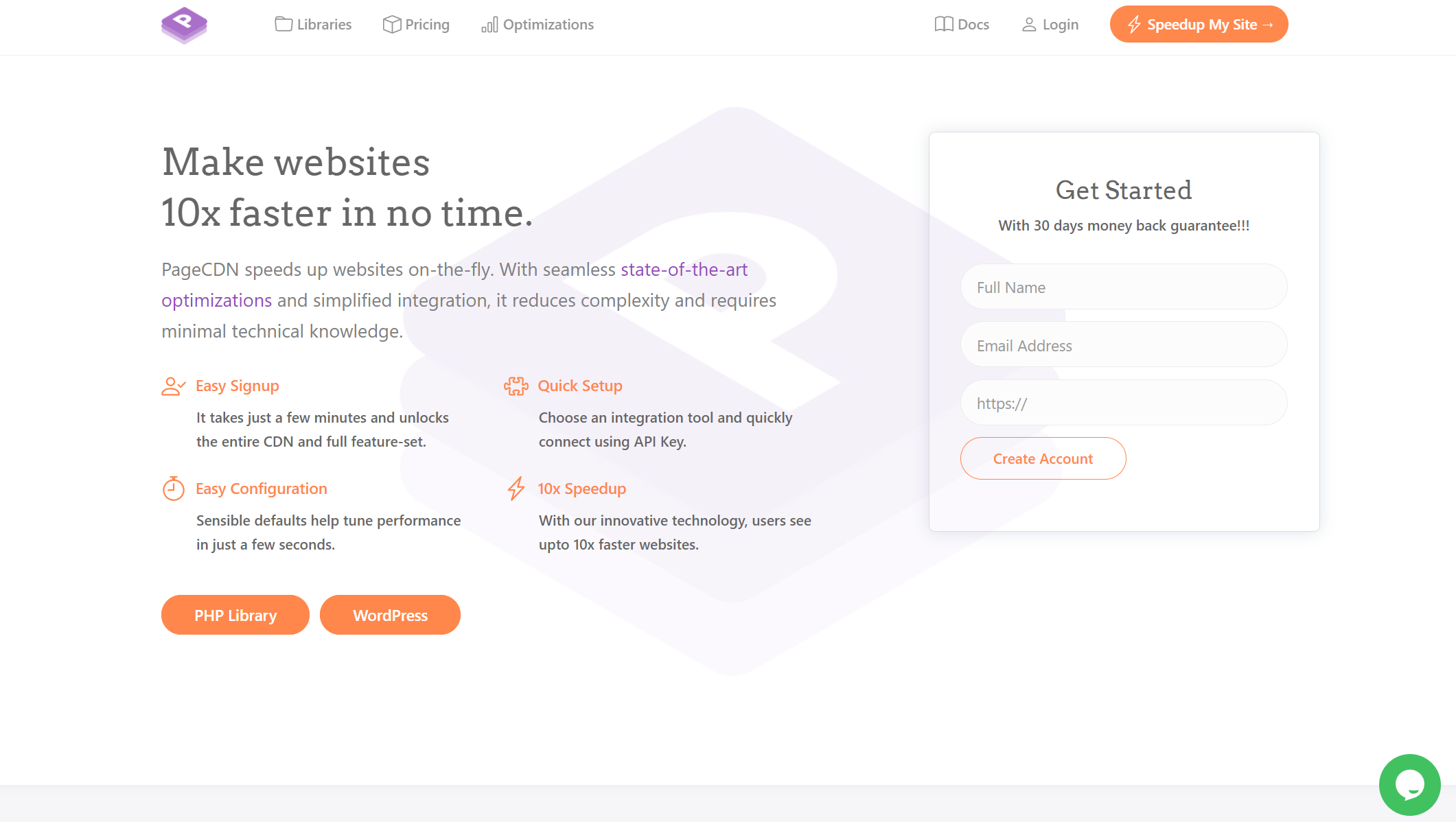 PageCDN focuses on combining user-friendliness with cutting-edge functionality. One of its most groundbreaking features is the Brotli-11 compression mechanism, which delivers industry-leading compression ratios and ultra-small file sizes to help serve your pages as swiftly as possible.
It also features URL-based on-the-fly image optimization and CSS/JS minification, immutable caching, and fewer DNS lookups, in addition to its current Brotli-11 compressions. The platform's outstanding feature set also includes an easy-to-use HTTP/2 server push.
Moreover, PageCDN offers a private CDN that may be included in its cheapest membership package. Users may have their high-grade CDN for $5 per month, managing up to five websites and 100GB of total traffic. You'll be hard-pressed to find a better value for money than PageCDN if you want to invest in the quicker speeds of private Content Delivery Networks.
2. Amazon CloudFront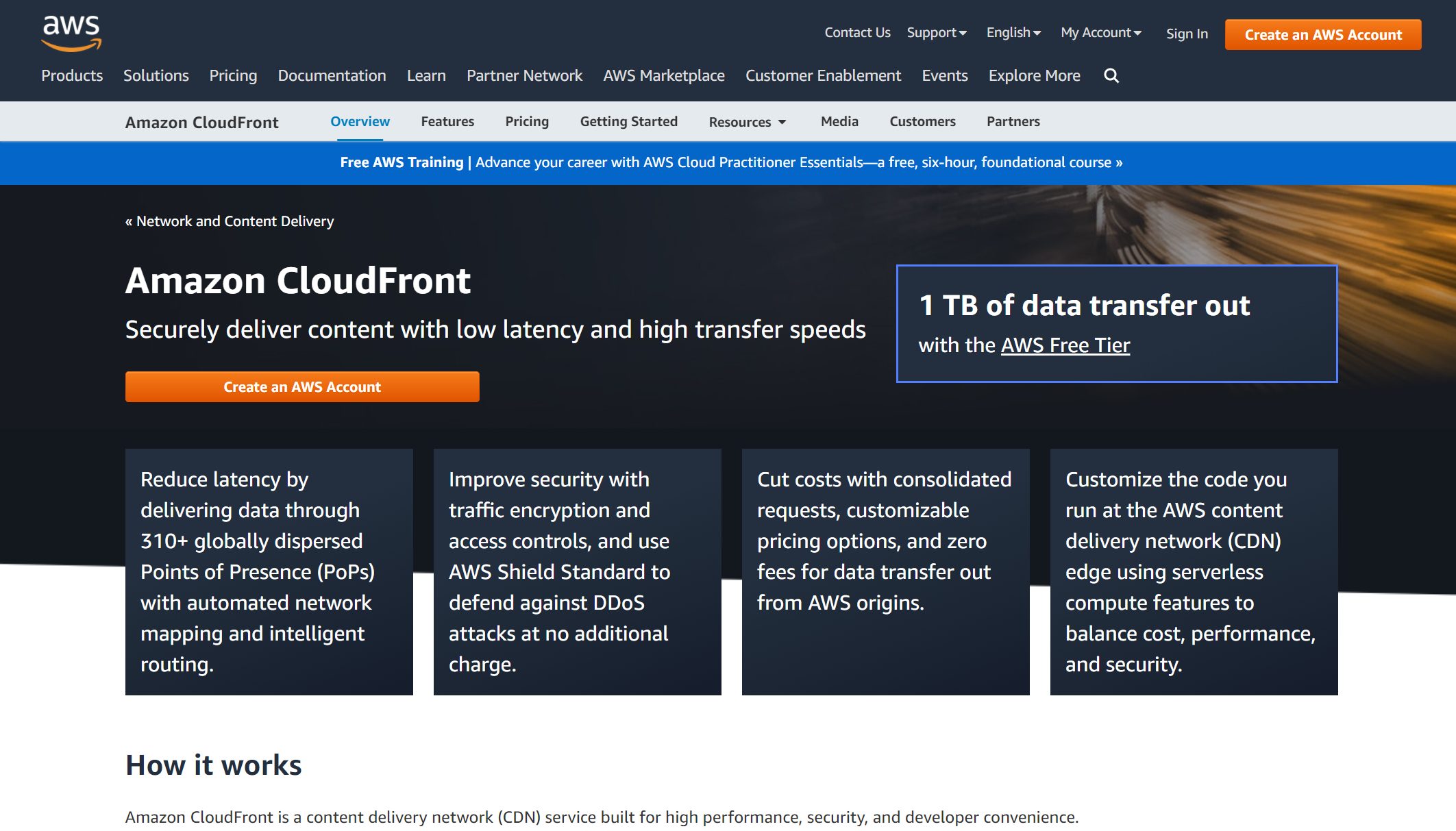 Amazon CloudFront represents an Amazon Web Services content delivery network (CDN). CloudFront has servers throughout the United States and Europe, Asia, Australia, and South America. More than 100 edge locations on five continents provide access to the service.
It may seem counterintuitive to leave out the CDN services of one of the world's most prominent companies as a cost-effective option for users.
Amazon's CloudFront is a Material Delivery Network that uses Amazon Web Services to instantly deliver content to your visitors. The broad AWS network allows websites to experience fast transfer speeds worldwide, making the service ideal for both developers and coders.
3. Fastly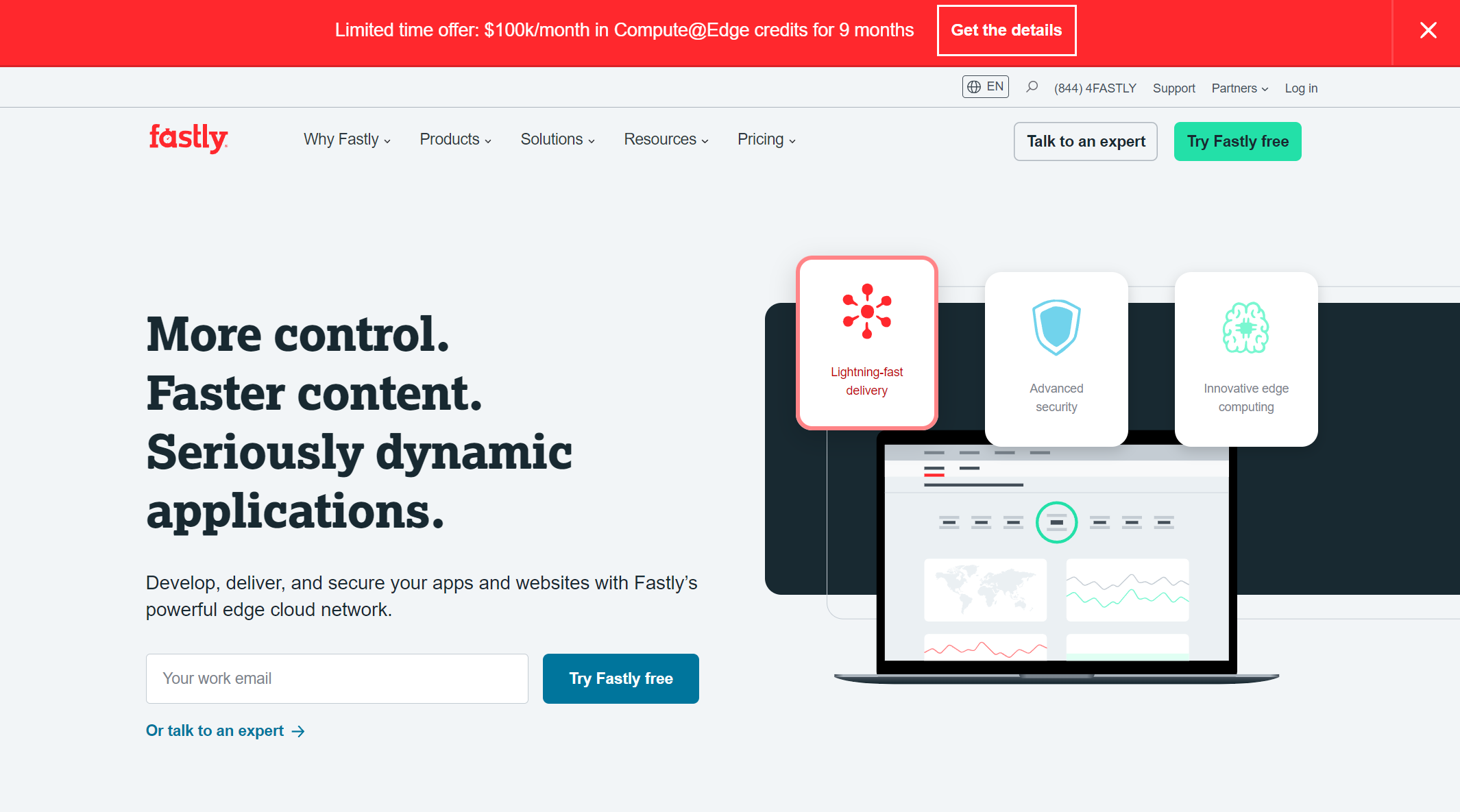 Fastly supplies CDN services to some of the world's largest companies, like Spotify and Reddit, and the company lives up to its name, offering lightning-fast speed. It is the second-fastest CDN in the UK, according to CDNPerf, and worldwide speeds are generally good as well.
Fastly's strongest advantage, on the other hand, is how customizable the service is. For simplicity, you may log in to many Fastly customer accounts with a single set of credentials. There's support for many types of video caching, as well as a slew of low-level options for those who want to fiddle with HTTP headers to customize how the content is provided.
Of course, some technical knowledge is necessary to set everything up, and newcomers to the CDN realm will undoubtedly be perplexed by the variety of options available. However, it is invaluable for individuals who require this degree of flexibility and reconfigurability.
4. Google Cloud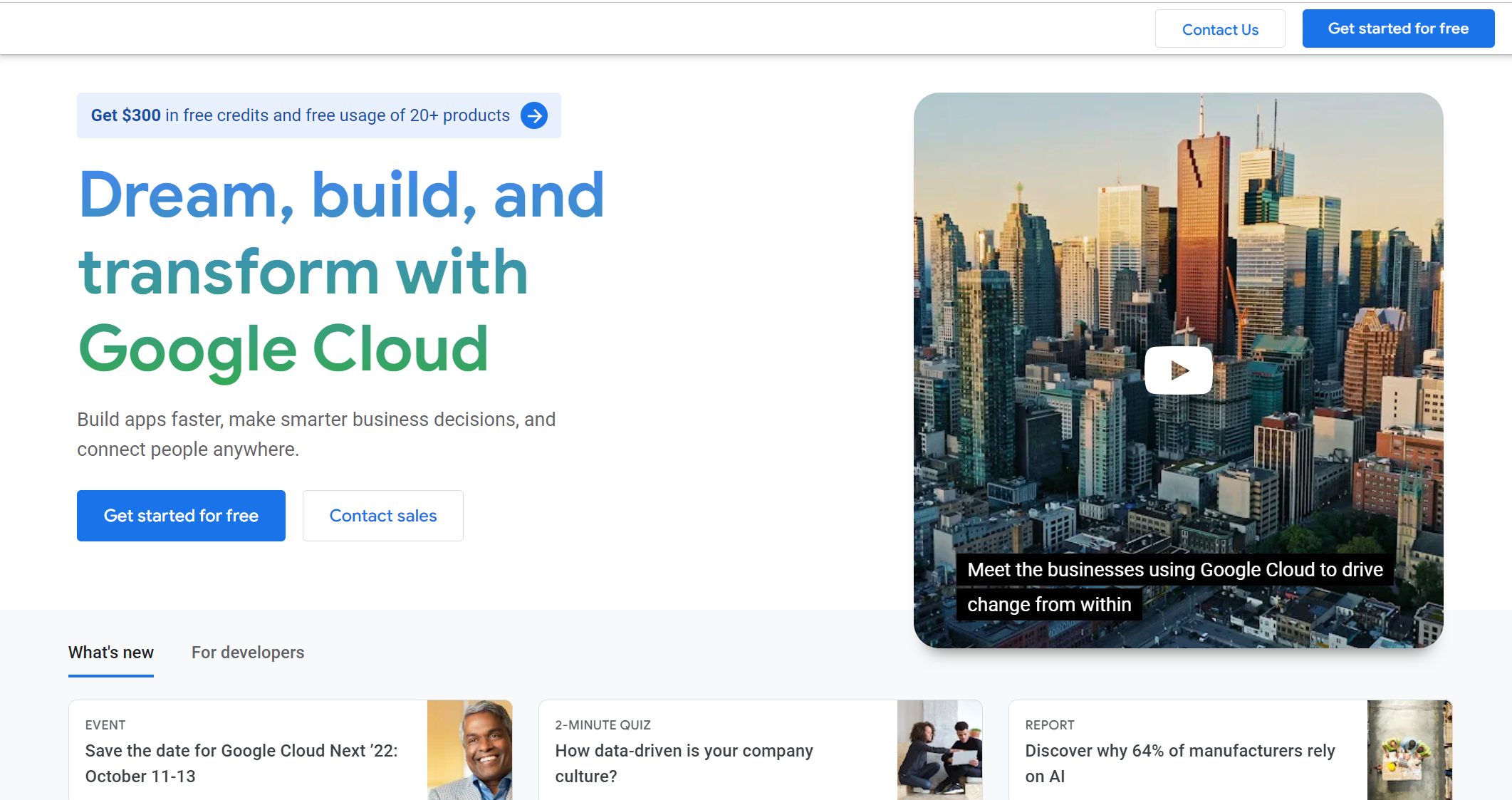 The Google Cloud Platform assists in focusing on the business's next steps. With Google Cloud Platform, users don't have to bother about infrastructure management, server provisioning, or network configuration. To allow inventors to innovate and programmers to, well, code.
Google Cloud CDN uses Google's globally scattered edge presence to help websites and apps hosted on Google Compute Engine and Google Cloud Storage deliver content faster.
By minimizing network latency and offloading sources, Cloud CDN reduces serving costs. Enable Cloud CDN with a single click once HTTP(S) Load Balancing is set up. With more than 70 caches.
5. Akamai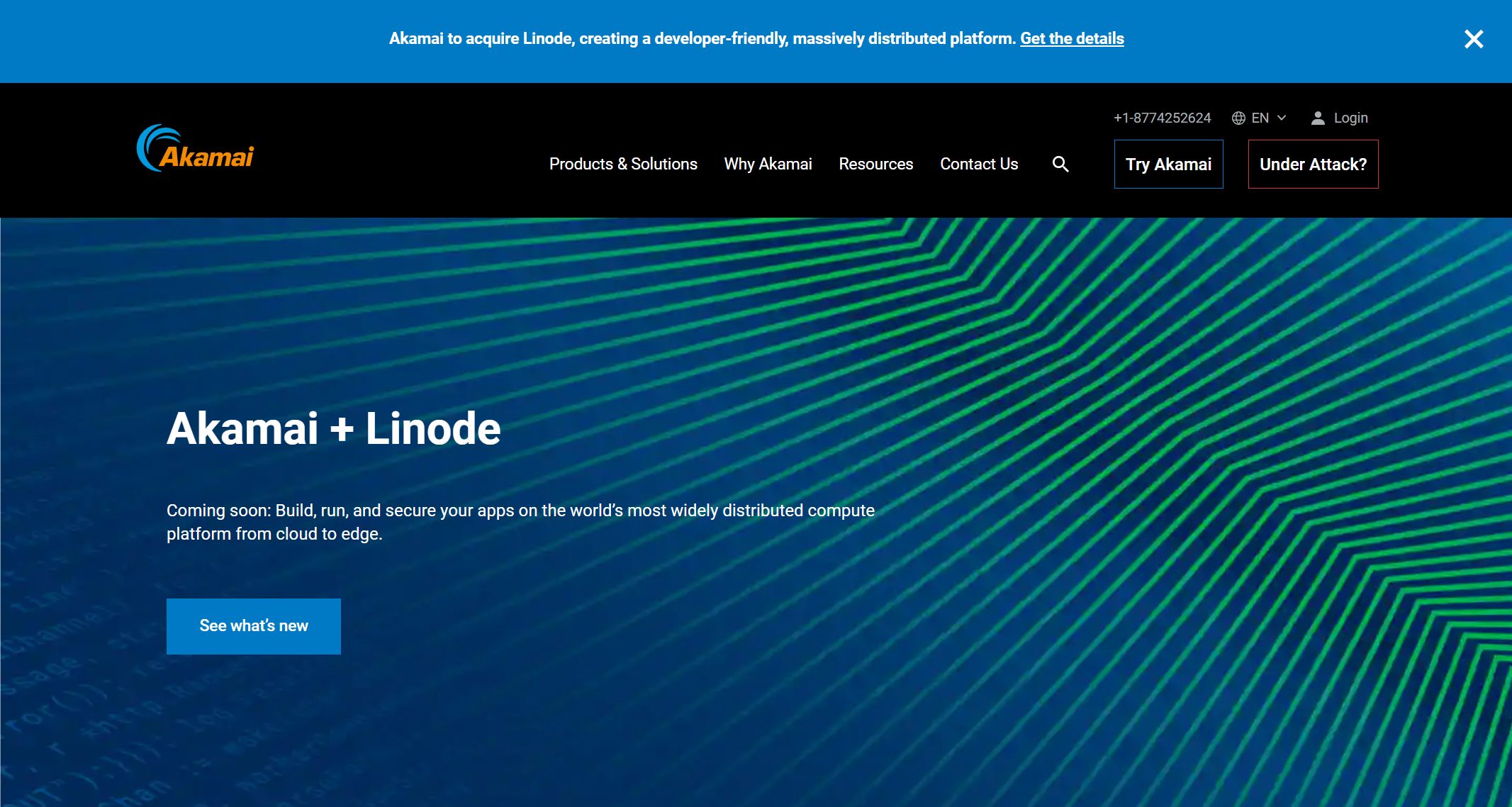 Akamai is the world's leading cloud services provider, aiding businesses in delivering secure, high-performing user experiences across all devices and locations. You have probably used Akamai's cloud platform if you have ever done online shopping, downloaded music, watched a movie online, or worked remotely.
With the elimination of technological complexity, Akamai will help businesses accelerate innovation in the hyperconnected environment, focusing on expanding and improving their business.
Finally, Akamai enables businesses to take advantage of market possibilities given by trends such as mobile and cloud while overcoming security issues and the need to reach out.
6. Cloudflare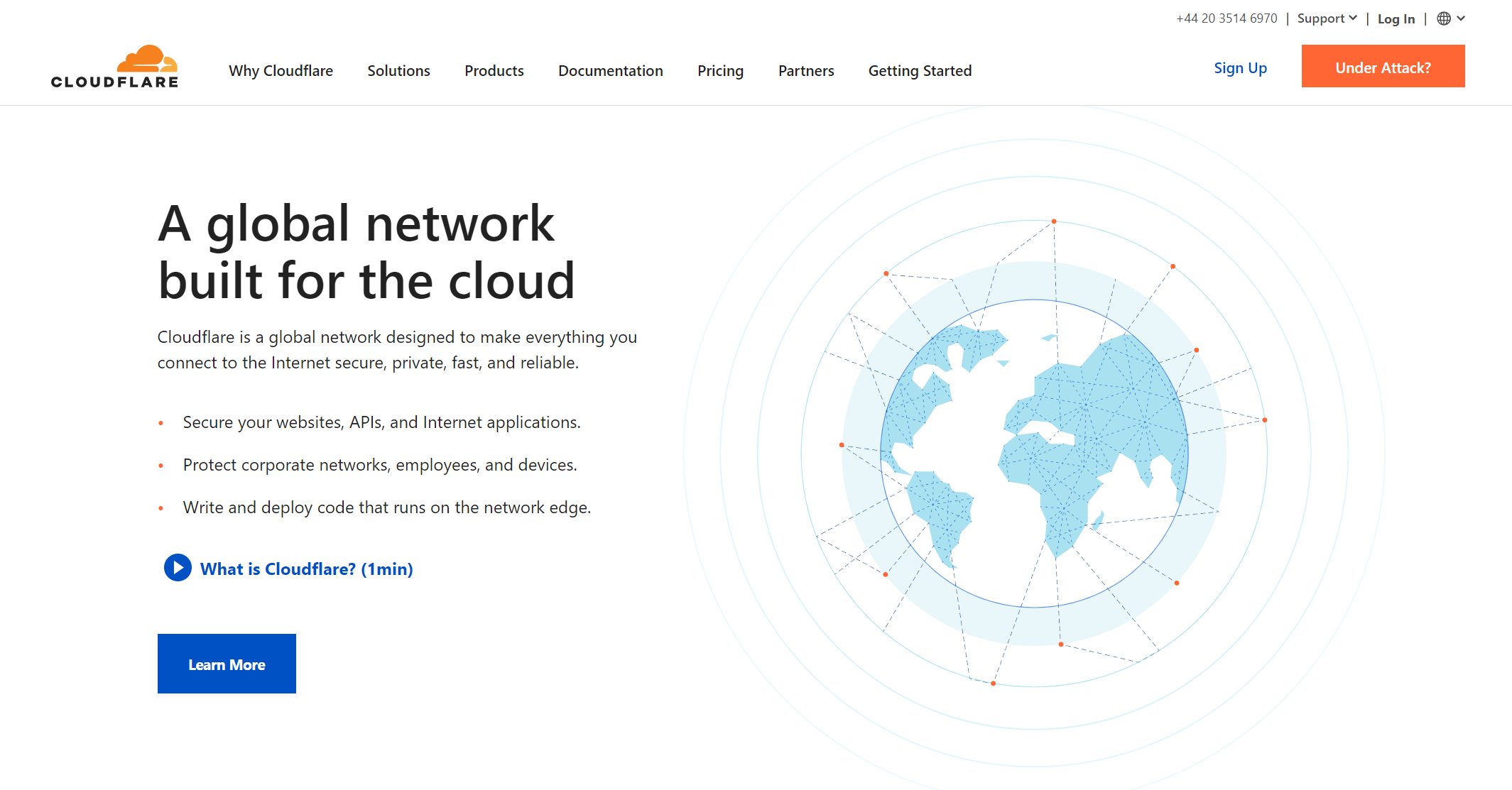 Cloudflare is a website security and performance firm that offers internet services to safeguard and accelerate websites. Cloudflare created the next-generation Content Delivery Network. Cloudflare's infrastructure was designed with evolving technologies in mind, ensuring that customers receive the most current web protocols today and in the future.
It constructed a worldwide network to enhance security, speed, and dependability without the bloat of outdated technology. Consequently, the CDN is simple to set up, less expensive, and performs better than any other CDN.
Summary
So there you have it: the top six CDN providers in 2022. Each of these CDN providers can improve both performance and security. You can make your decision based on your site's size, budget, and preferences.