Cloud storage is a service model in which data is backed up, managed, transmitted, and accessed remotely, usually over the internet.
Whether you need to securely store files, back them up, sync them across various devices or share them with your team, you will require a cloud storage service.
Since there is an abundance of different cloud storage services being offered online, we have curated a hand-picked list to walk you through the seven best cloud storage services you should consider in 2023.
#1 IDrive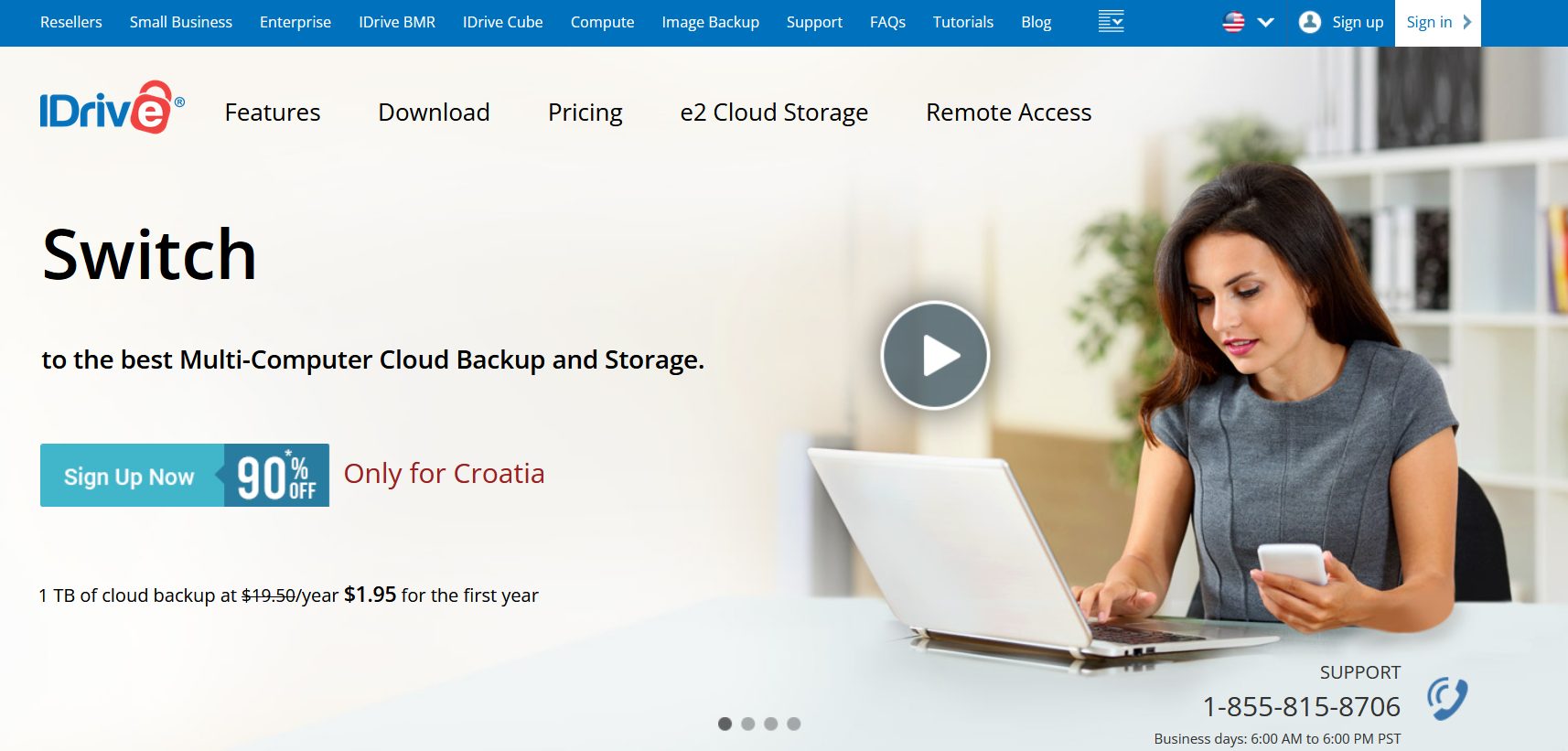 With IDrive, you can upload files of up to 10GB in size, which makes it suitable for most businesses. It allows you to back up an unlimited number of devices under a single account. Moreover, IDrive uses Block Level Syncing, which means if you edit larger files, only the changes done within those files will need to be uploaded.
IDrive also provides you with activity reports, backup status reports, and share reports, always keeping you informed and up-to-date. All your files and data are transferred and stored with 256-bit AES encryption using a user-defined key.
#2 Sync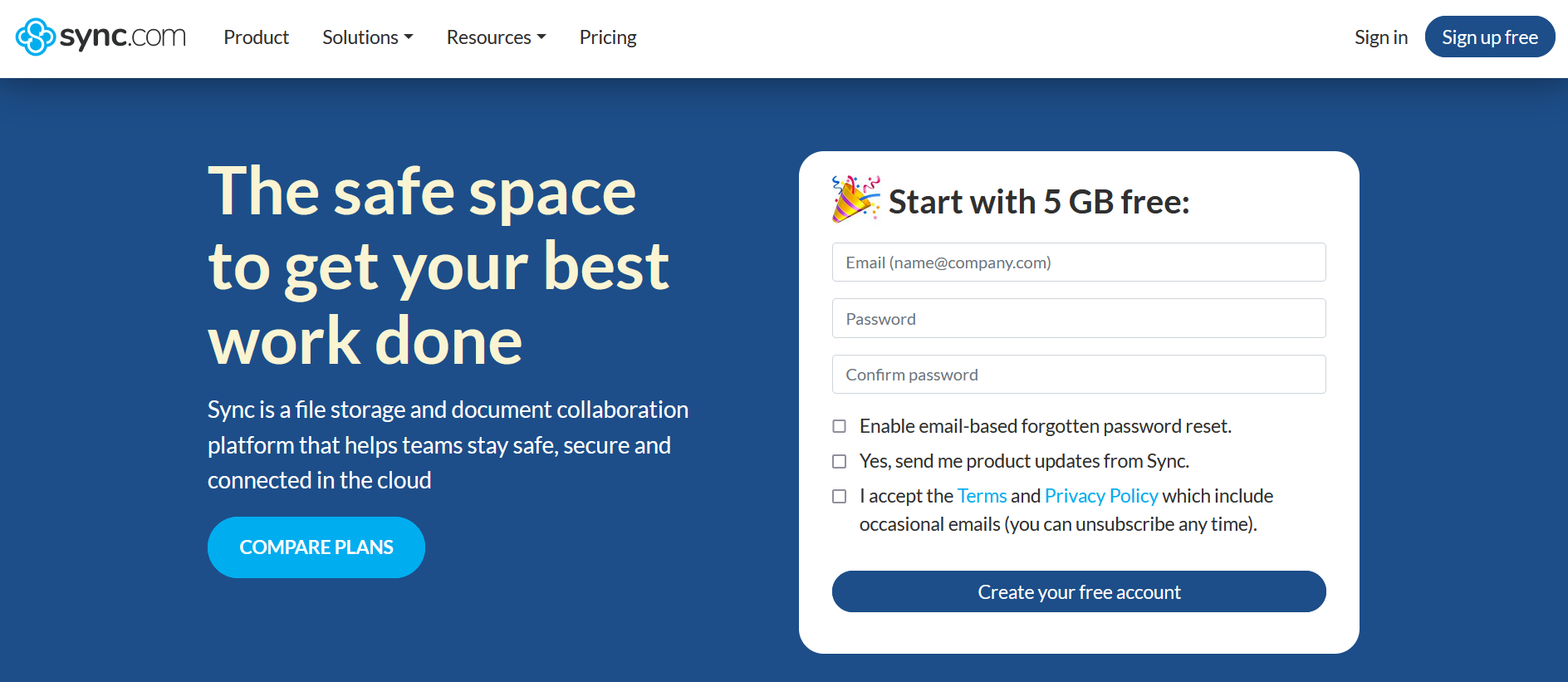 Sync is our recommendation for all those who are new to cloud storage. It is one of the most secure solutions, at least for personal use, since your entire storage is covered by end-to-end encryption. Apart from that, you also get versioning for up to 365 days, which lets you recover a file you deleted or changed a year ago.
If you need to collaborate, Sync allows your team to edit files and folders and share and contribute to them. One of the most convenient changes Sync made recently is Microsoft Office integration, letting users create and edit Office documents online and collaborate with other people on those files.
#3 Icedrive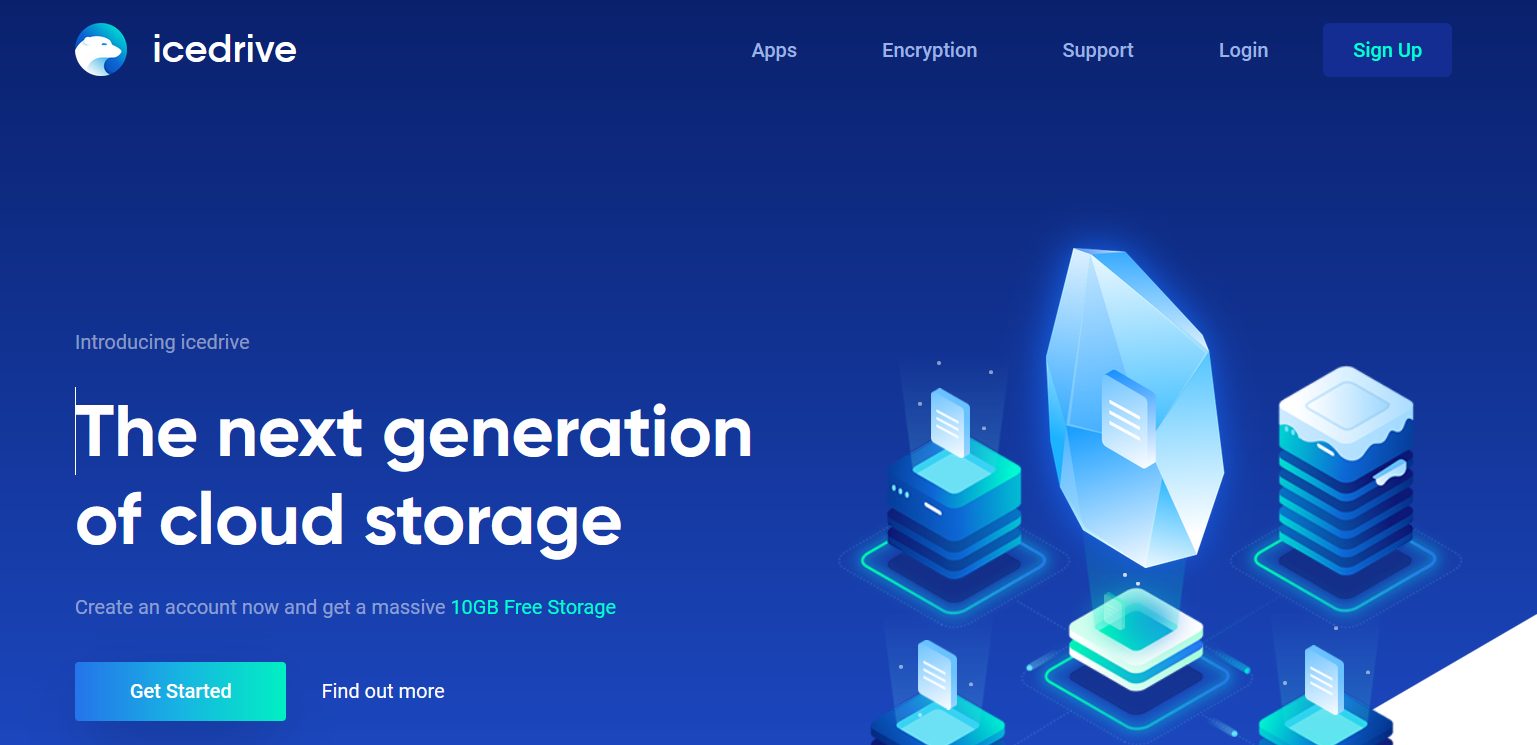 We are always happy to see changes in cloud storage services, and Icedrive has proven to be one of the best recent alternatives if none of the previously mentioned services hit the sweet spot for you. Right from the start, Icedrive's interface looks gorgeous – clear, smooth, and user-friendly.
Moreover, Icedrive has the Network Drive feature, helping you save the hard drive space of your computer, and works super-fast, providing the best upload results. Lastly, Icedrive is very dedicated to user privacy as security, coming with zero-knowledge encryption out of the box, which means you do not have to pay for it.
#4 pCloud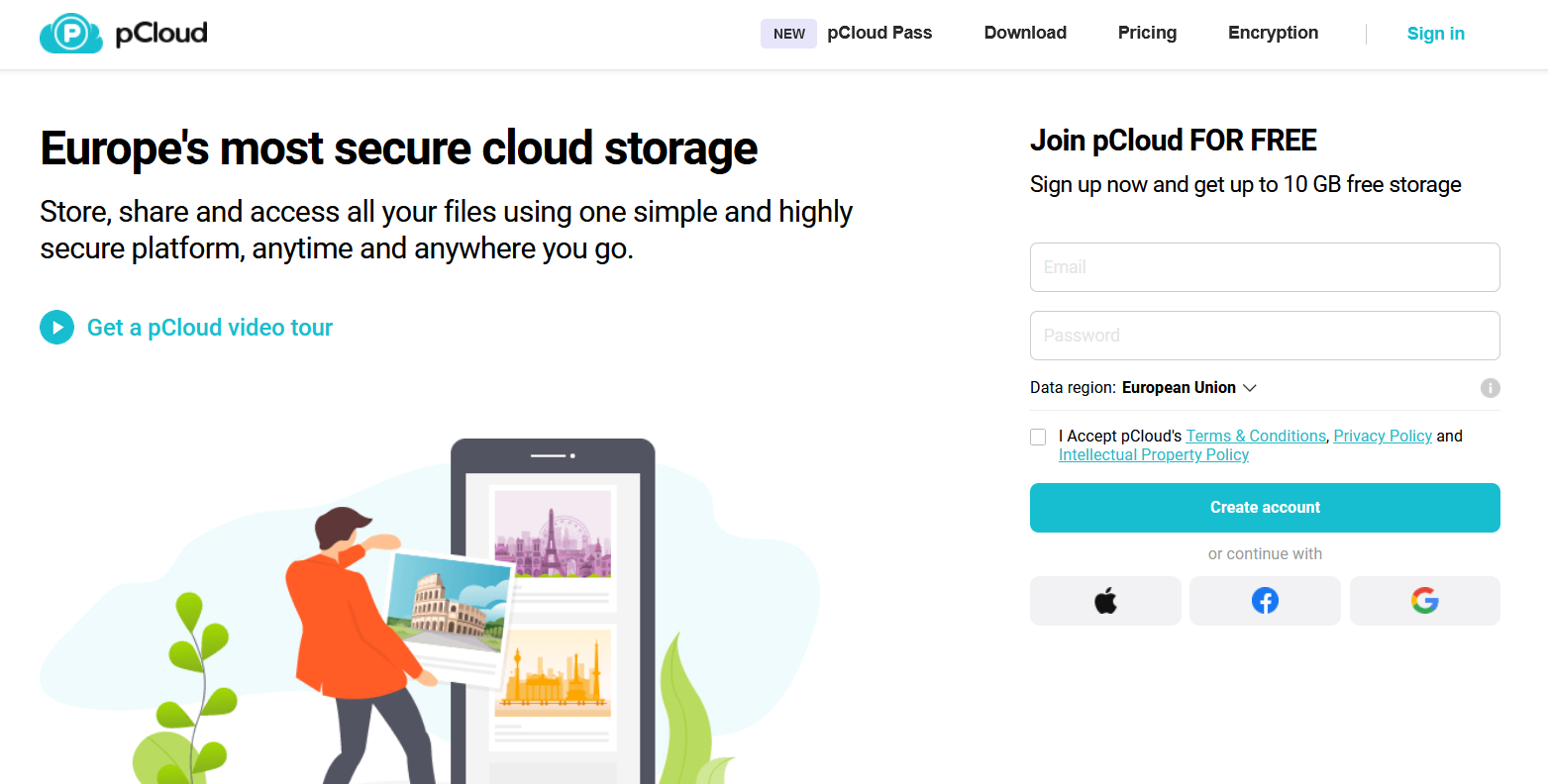 If you want a cloud storage service with a capable media player and enough space to store music, pCloud might be a perfect choice. Its surprisingly great music player allows you to create playlists and sort music according to the artist or album.
pCloud's video player is even more impressive, allowing you to change the playback speed and, most importantly, work seamlessly without any glitches. pCloud also includes a Network Drive feature, allowing you to attach the cloud storage as an extra drive on your computer, expanding your storage capacity even more.
#5 Dropbox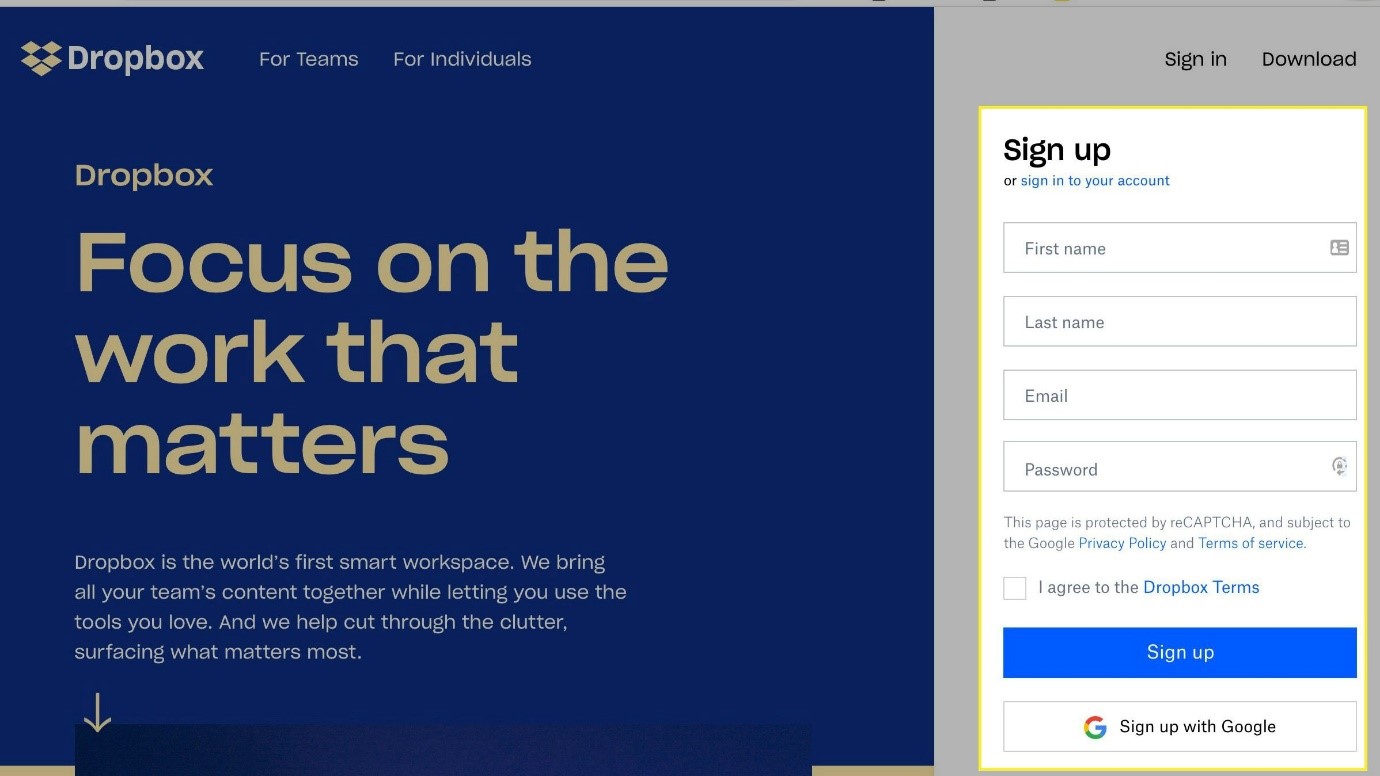 Let's go back to the beginning, at the cloud storage service that started it all. Even 14 years after being launched for the first time, Dropbox is still one of the most trusted cloud storage services.
It works seamlessly, has a flawless interface, and includes space-saving features such as Smart Sync, which allows you to choose files or folders to be online only. Dropbox integrates into any software, including Zapier, Google Workspace, and Microsoft Office.
#6 iCloud+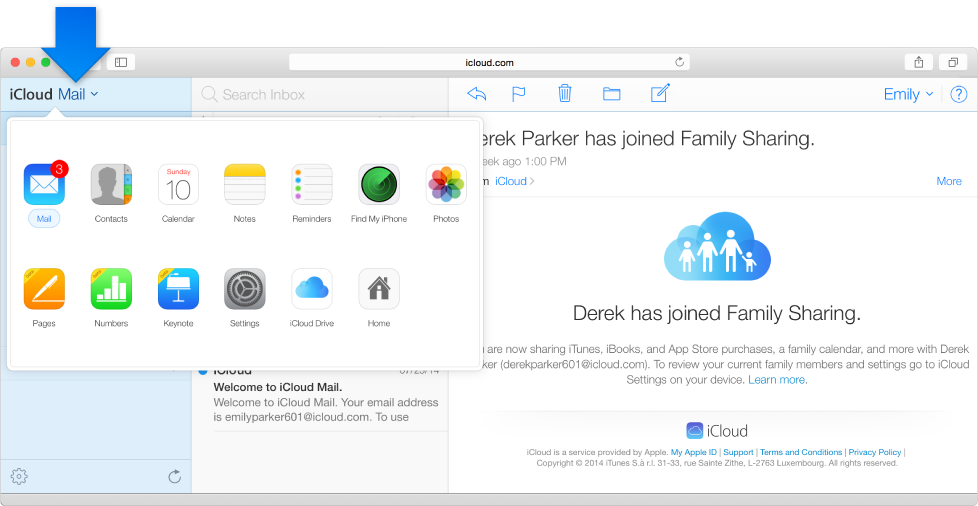 It would not be a cloud storage comparison without Apple's iCloud, now rebranded as iCloud+. This service comes with more than just storage and is completely integrated into all devices that use iOS.
Upload is fast and seamless, including the online-only feature to save space on your device. It is a great way to back up your camera roll and videos without worrying about privacy and losing valuable data.
#7 OneDrive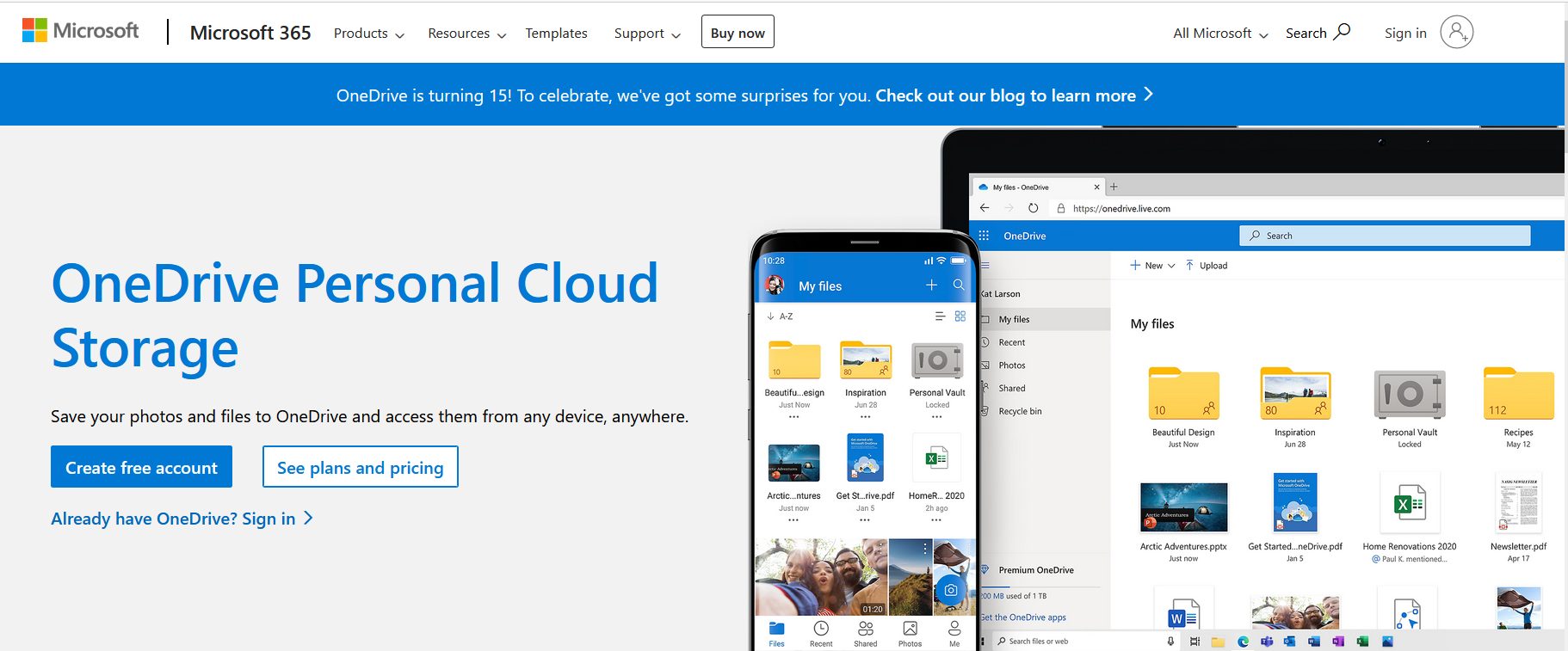 OneDrive's most convenient feature is that it comes pre-installed with Windows and easily integrates with Microsoft's ecosystem of apps, including Office.
Users who will probably benefit from OneDrive the most are anyone with a Windows device that does not like installing extra cloud software. Although it is excellent for personal use, OneDrive does not handle large files well and might not be the perfect choice for those working with photographs, music, or videos.
Conclusion
Whether you need a cloud storage service for personal or business use, all of the previously listed solutions offer excellent support regarding privacy and sharing and managing your valuable data.
Ultimately, the choice should depend solely on your needs, but rest assured that none of the services will leave you disappointed.