WordPress Live Chat plugins allow your visitors to get in touch instantly with you. As you know your instant support makes your client happy and doubt free to buy your service. People like their questions to be answered instantly, and any uncertainty with their purchase can result in losing the sale that's for sure.
Live Chat Plugins For WordPress
Nowadays, every business has their contact page or their email address and social media accounts to get in touch with you to solve your customer's queries.
But this is not enough much, having Live Chat feature on your website not only gives your users the opportunity to instantly get in touch with you, but you can also increase your conversion rate by convincing and explaining your service who are still in doubt to purchasing your product or signing up for your service.
Adding Live Chat plugin to your website is not a big issue, the problem is which Live Chat Plugin is best for your website to full fill your needs. That's why bring out the best paid and free Live Chat plugins for WordPress that are easy to install and setup.
1. Zoho SalesIQ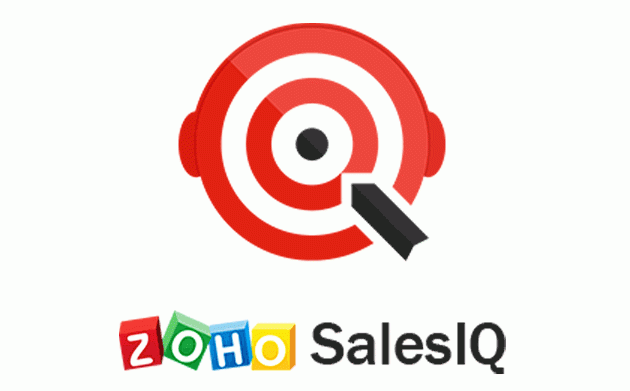 To learn more visit this page, how to setup Zoho SalesIQ with WordPress.
The best thing about SalesIQ is that You don't have to stay online on your computer all day long to provide live chat support on your site.
SalesIQ comes with a pair of mobile apps for Android and iOS, which you can use to instantly reply to your live chat conversations no matter where you are and that makes SalesIQ more better than other competitors.
And also SalesIQ allows you to monitor your website visitors in real-time and initiate chat sessions with users to help them make the right choice and answer their questions.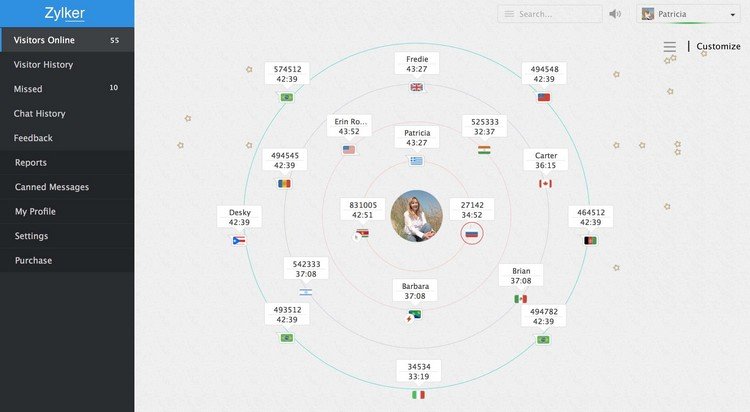 SalesIQ has a free plan which allows even for small bloggers to setup a chat system on their websites without having to spend any money on expensive customer support services.
You can easily manage your chat sessions and analyze user data using the SalesIQ dashboard without requiring any experience.
Zoho SalesIQ Features
Visitors Geolocation Tracking
Visitor Acitivity Tracking
Personalized Chat
Automated Chat Translation
Intelligent distinguishing of new from returning visitors
Start Charts based on Visitor Activity
Interactive Email Campaigns
Real-Time Traffic Monitoring
Automated Visitor Engagement
Actionable Analytics
Customizable Chat Box
Prioritized List of Visitors
Lead Generation
CRM Data Based Proactive Triggers
Interaction History
Follow-Up Actions
Email Campaigns
Canned Responses
JavaScript APIs
Pre-built Reports
Team Monitoring
E-Commerce Integration
In short SalesIQ is simple and easy enough for even a beginner to setup a live chat system on their website without any help from developers.
2. Tawk.To Live Chat


Tawk.to is a free live chat software which integrates seamlessly with WordPress and Magento! More than 250000 companies use tawk.to to provide real time support and service to their customers. Never lose another lead or sale again, with tawk.to you can monitor and chat with your website visitors when they need it most.
The free services that Tawk provides are not just basic chat but some good features like
Multi-Domain live chat
Chat analytic
Chat history
Department management
Team management
Triggers to send visitor notifications
Decent mobile apps to help you connect on the go
24/7 customer service
Now you thinking how Twak.to generate revenue from their free software. They put their branding on chat widget and if you want to remove Tawk branding from the chat widget, you'll have to pay at least $12/month.
In our opinion, we recommend this Live Chat plugin for WordPress for any small and big websites. Just Create a free account on Tawk.to and setup Tawk.to with a WordPress site.
3. Tidio Live Chat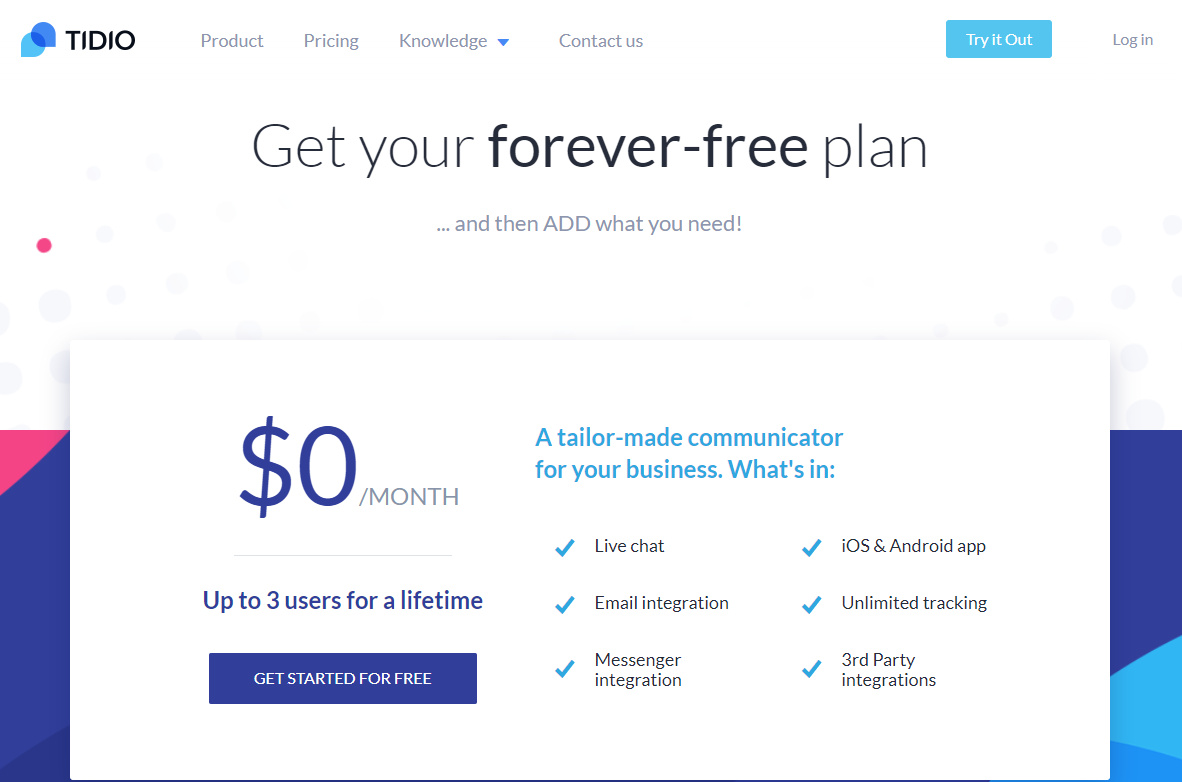 Tidio Live Chat makes it easy to get live chat setup on your website. It's easy to use, optimized for mobile users and it's easy to customize the chat window to really stand out and attract the attention of your visitors.
You can integrate Tidio Live Chat with WordPress, Shopify, Joomla, Wix, Weebly, Drupal, BigCommerce and more.
Now one really cool feature which I'd like to tell that as you typing your reply, your visitors can see operator is typing their message.
So visitors know when you're formulating the response and now another cool thing is that if you head on over to visitors widget and start typing, you will able to see in your panel that they're typing out a message, okay that's cool but cool thing is you can't see the typing message because it's hidden and there's an upgrade your account to see link after typing…
So you won't see exactly what they're writing on the basic plan, you have to upgrade to Communicator subscription so you can actually see what the visitors are typing in real time before they send you a message.
It will really help you stay on top of your response times as you can start typing a message on customers query before they even send it
The main features Tidio Live Chat include:
Extremely easy installation, you only need to install a plugin and it's done
You can see who visits your website
You can contact any customer who is visiting your site
Adjust the color scheme to your needs
A dedicated app for mobile and desktop devices (iOS, Android, Windows, OS X, Chrome)
Supports 140 languages
2 outstanding beautiful designs available
4. WP Live Chat Support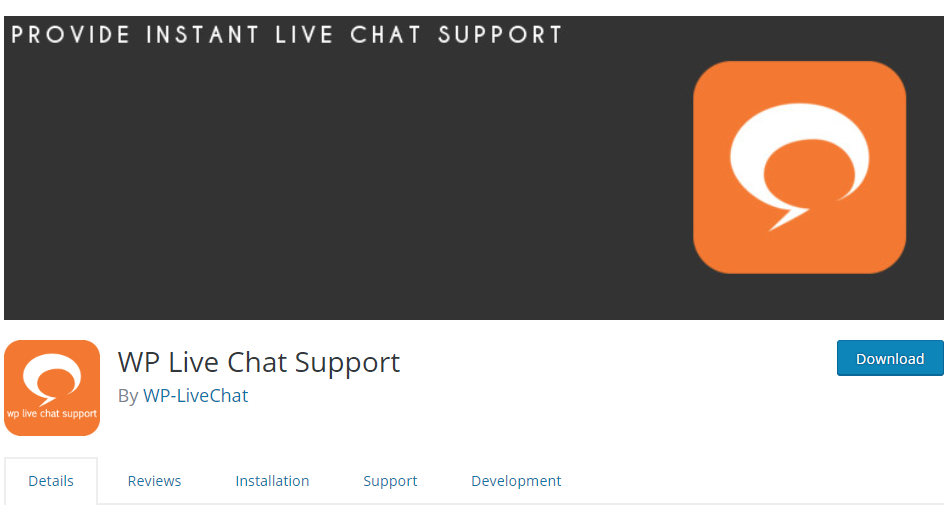 WP Live Chat Support another simple and free Live Chat plugin for WordPress. This feature-rich Plugin is perfect for small and beginner businesses.
User messages are handled from a Wp Chat tab, which is accessed right from your WordPress dashboard. You can also manage chats by installing a dedicated desktop, iOS, or Android app but you need pay for this feature
In case, you're unable to chat to a customer for any reason, offline messages are sent directly to your inbox. Similarly, if a visitor leaves the chat, you can come back and continue the chat where your user left.
Another great feature of this Live Chat plugin is that you can add as many agents as you need, there are no limits.
The easiest way to install this plugin is straight from the WordPress Repository. Type "wp live chat support" into the search box. The list of applicable plugins will appear automatically.
Simply install and activate the plugin, and you're ready to go.
WP Live Chat features
Unlimited simultaneous live chats
Users can drag the live chat box around their page
Offline messages are now stored (When Live Chat is switched off)
6 predefined live chat box themes to choose from
Compatible with translation plugins
Google Analytics integration
Create a custom offline message form when you're not online
Add surveys or polls to your chat box, before or after a chat session
Anonymity for your visitors
GIF integration
Ban visitors from chatting to you based on IP Address
Allow the live chat box to automatically pop up
Limit the live chat box to only show to registered users
5. LiveChat
Another handy and great Live Chat plugin name LiveChat as the implies. We love this tool just because of the loading speed of the backend and clean menus.
LiveChat specially made for big E-commerce and service selling websites who need more features to full fill their requirements, on other hands ordinary live chat software can't compete with this tool. And of course, that's why LiveChat is very expensive than other softwares in the market.
We recommended this live chat plugin, If you are a team that wants to always be a step ahead of competitors, then LiveChat is for you. Nobody wants to wait for an answer to your question a day, or even two if all the problems can be solved immediately.
LiveChat Features
Message sneak-peek
Canned responses
Visitor information
Chat tags
File sharing
Timeline
Chat archives
Delivery status
Notifications
Chat transcripts
Visitor banning
Chat via a direct link
LiveChat on mobile
6. Zendesk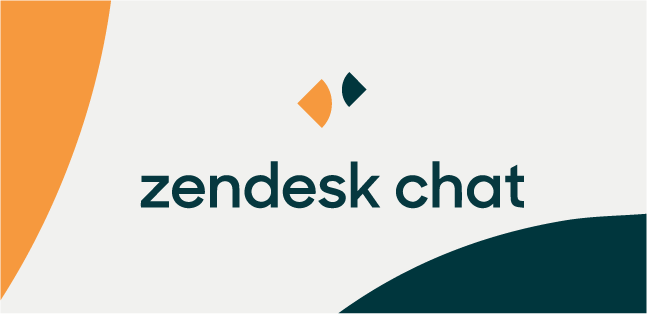 You of course heard about Zendesk, Zendesk Chat is the leading Live Chat software in the market. Their wide range of features makes it a bit more complex than other live chat tools. And that makes it an interesting option for small and medium-sized businesses.
Zendesk Chat is the perfect tool to engage customers and interact with them in real time, which will also help your branding strategies. One thing Zendesk will certainly make easy is automating chats and making sure customers know you're there long before they've arrived to their first question.
Zendesk Chat offers three pricing plans plus a free version for individual users and freelancers for small websites. There are no hidden fees within their simple pricing scheme, and an examination 14-days trial is also available for free.
Free – For 1 Agent
Basic – $11.20/agent/month (yearly) or $14/agent/month (monthly)
Advanced – $20/agent/month (yearly) or $25/agent/month (monthly)
Premium – $44/agent/month (yearly) or $55/agent/month (monthly)
Zendesk Chat Features
File sending
Tracking & live analytics
Internationalization
Shortcuts / canned messages
Create chat protocols
Offline mode