It is a Sunday, and instead of feeling relaxed and enjoying the weekend, your brain is overloaded with thoughts about the week ahead and how to get done everything you need. In another scenario, you are leaving your work (or your classes) on Friday, and you are already stressing out about next week.
These are among the main reasons you need to create your weekly schedule, plan and write tasks that need to be done, and feel more confident and relaxed about your week ahead.
1. Plan Time to Plan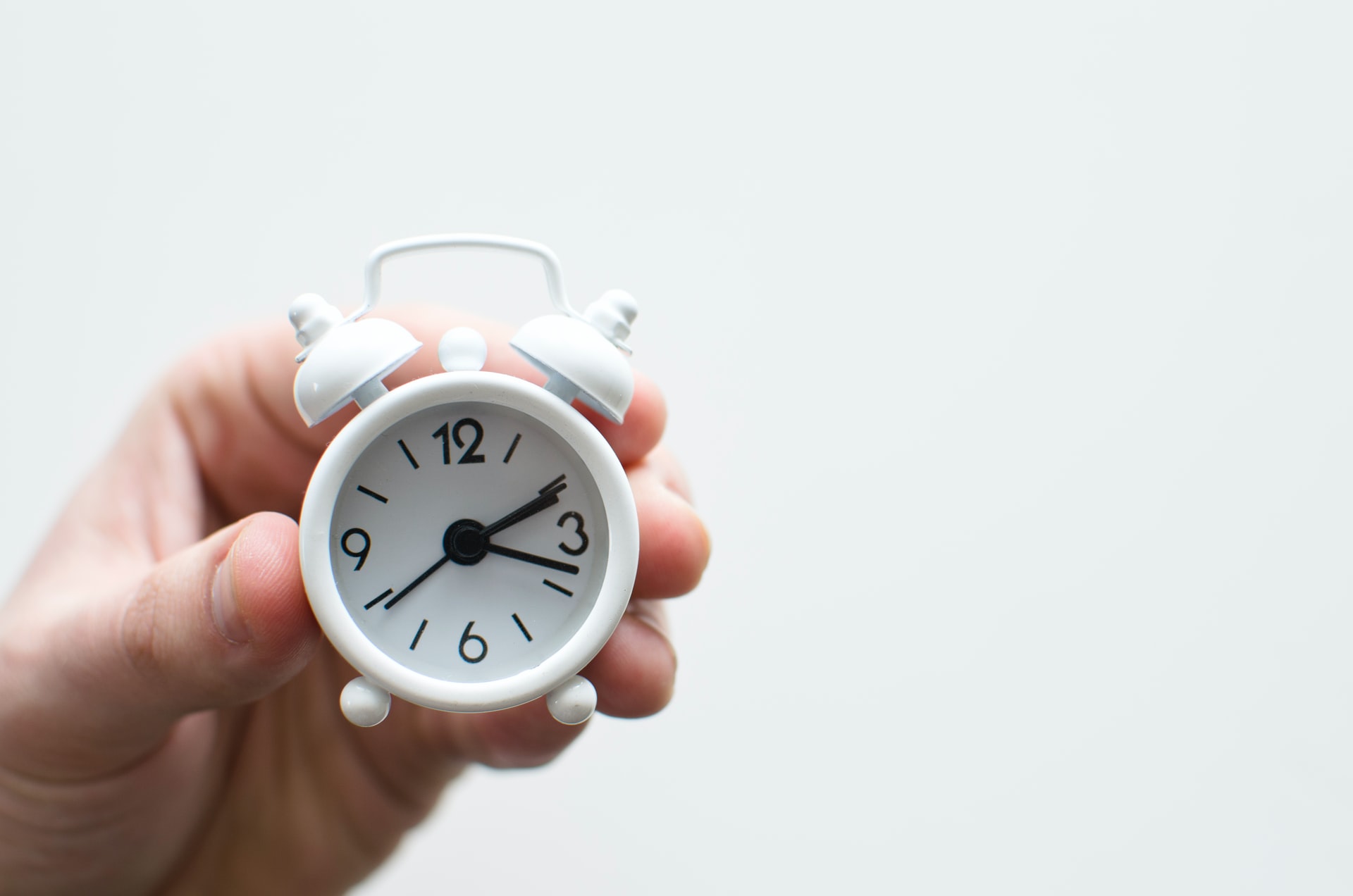 It may seem funny, but you need to set a time for writing a weekly schedule. For some people, a good time for this is Friday, at the end of the current workweek.
Or, if you work in a team and depend on other people, wait for Monday morning, talk with your team, and create your weekly schedule. Also, you can work on your weekly schedule on Sunday evening; it all depends on your rhythm.
2. Write Everything Down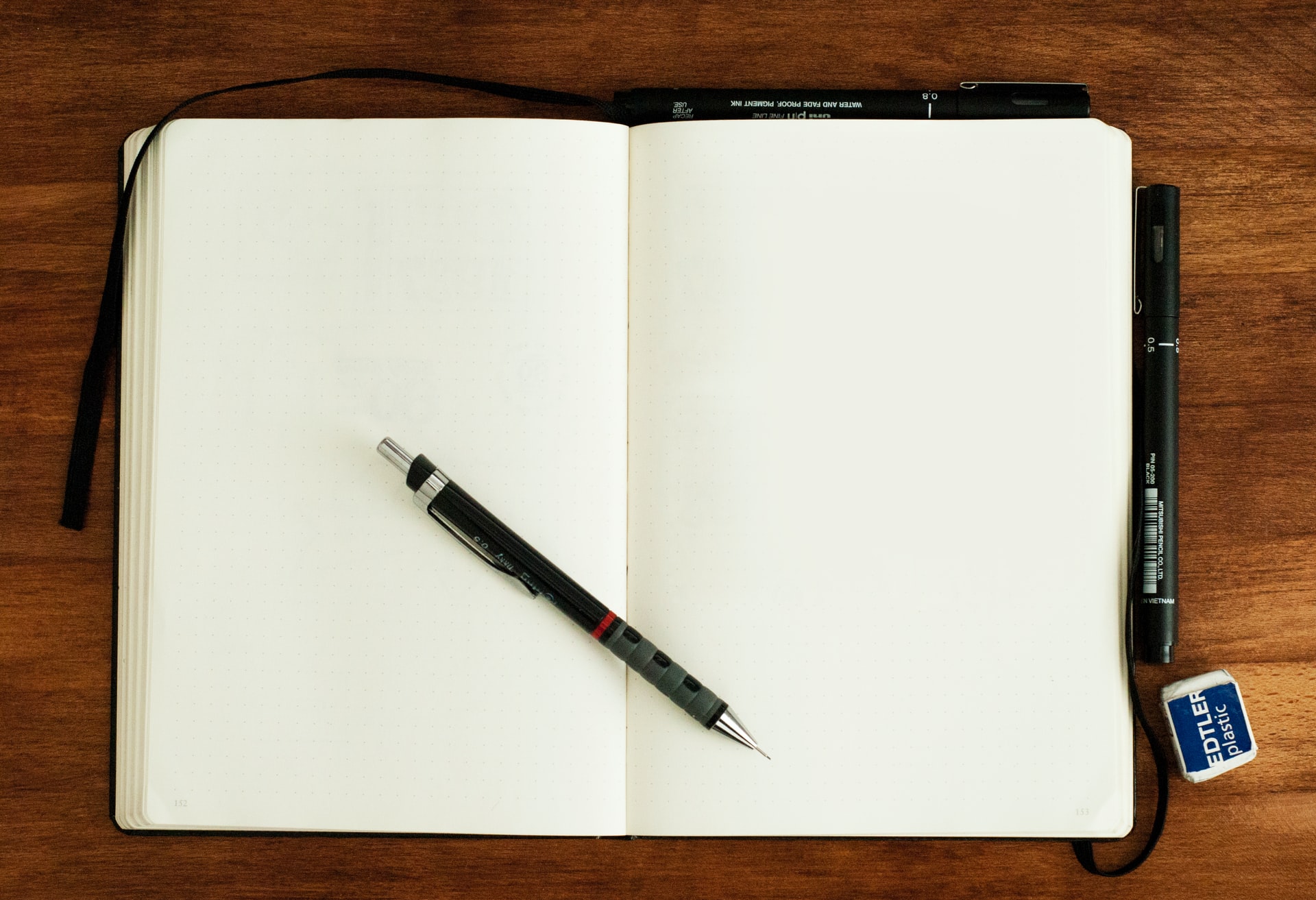 Start your planning by writing down everything you need to do in the following week. It may look confusing when you finish this, but knowing everything that needs to be done, you can start to plan.
Now is a time to write scheduled meetings to have a clear picture of hours that you definitely will be busy and not be able to do anything else. Then mark tasks that have a deadline next week, calculate backward the time needed for them to set a time when you need to start working on that tasks, and eliminate last-minute work on your tasks.
You will be too stressed to complete them properly, and you will probably make some mistakes. From the "everything" list, outline tasks related to some longer projects, important and big ones, that you need to work on daily bases but can't be finished in one week.
Then select quick and easy tasks that don't require much time or effort to be done.
3. Compose the Weekly Schedule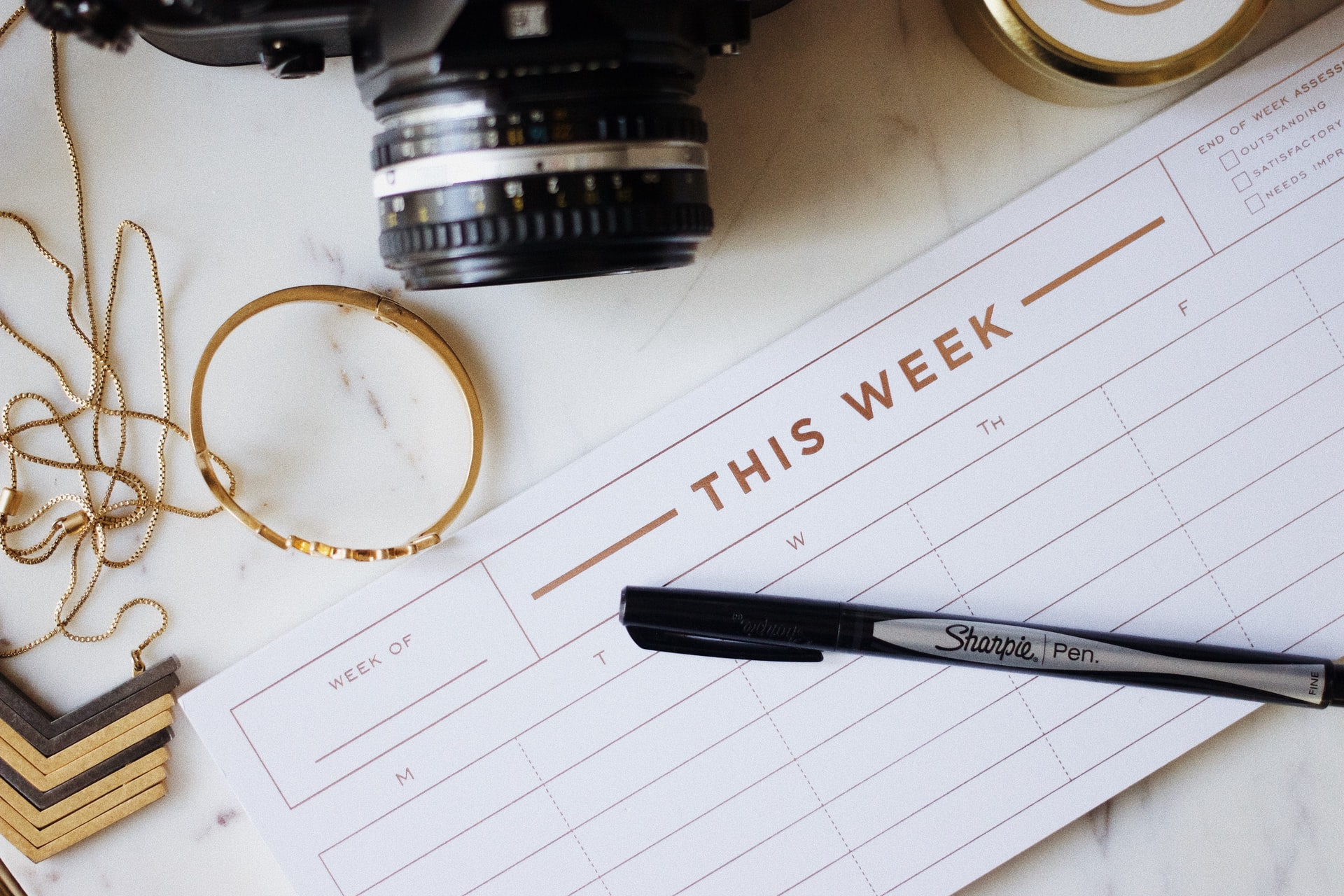 Now that you have prioritized and have insight into your tasks start writing a to-do list every day in a week. First, schedule tasks with a definite day and time set (meetings, exams, training, etc.).
Select a time in your schedule when you will work on your tasks with deadlines and how much time in a day you need for it. Consider whether you are a "morning" person or you are more productive in the afternoons when setting this part of your weekly schedule. When you finish scheduling your must-done tasks, plan to work on your important "bigger" projects.
4. Plan Crises
Again unexpected things occur every day, so keep in mind that they will interfere with your weekly schedule. Be prepared to move some tasks around when some crisis occurs. These are the basic strategies to follow when writing your weekly schedule.
Where to Write a Weekly Schedule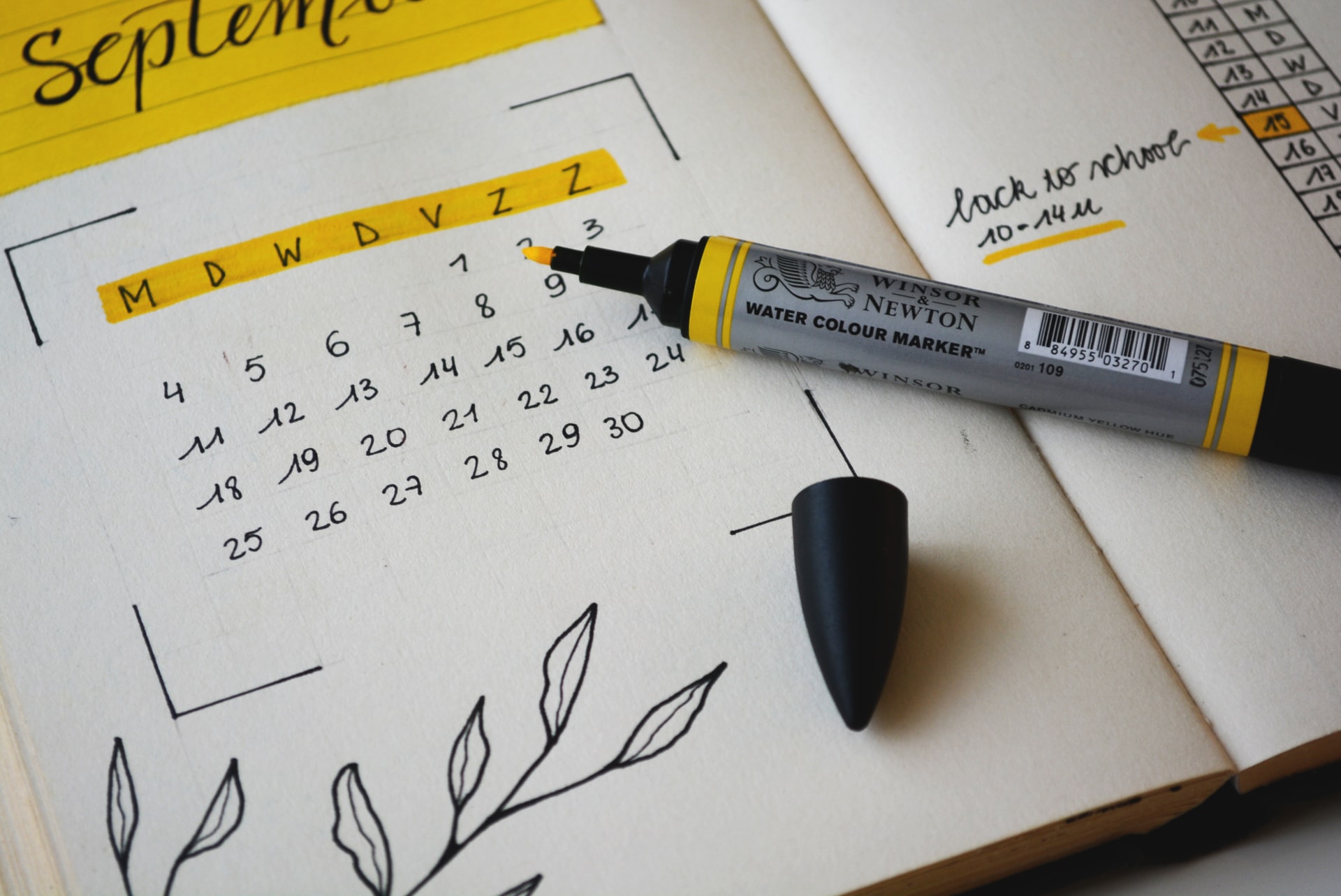 Now let's talk about where and how you can write it. A common way is to use paper and pen, but there are many personal organizers, notebooks, or ones you can place on your desk in A3 paper format. They all include calendars, days in the week, to-do lists, etc.
Since we mostly do our work (or our studying) on computers, we recommend you to use software tools for weekly planning and scheduling. Those tools have options to share and collaborate with others within your weekly schedule, which is why they are an excellent option.
Using tools like Microsoft To-Do or Planer added to Outlook Calendar, Google Calendar, Canva, Visme, or Adobe Spark, you will automatize your weekly schedule tasks layout. You can share your schedule among your team, set reminders for meetings or important tasks, send invitations, and you can print your to-do list or complete the schedule.
Weekly Schedule Revision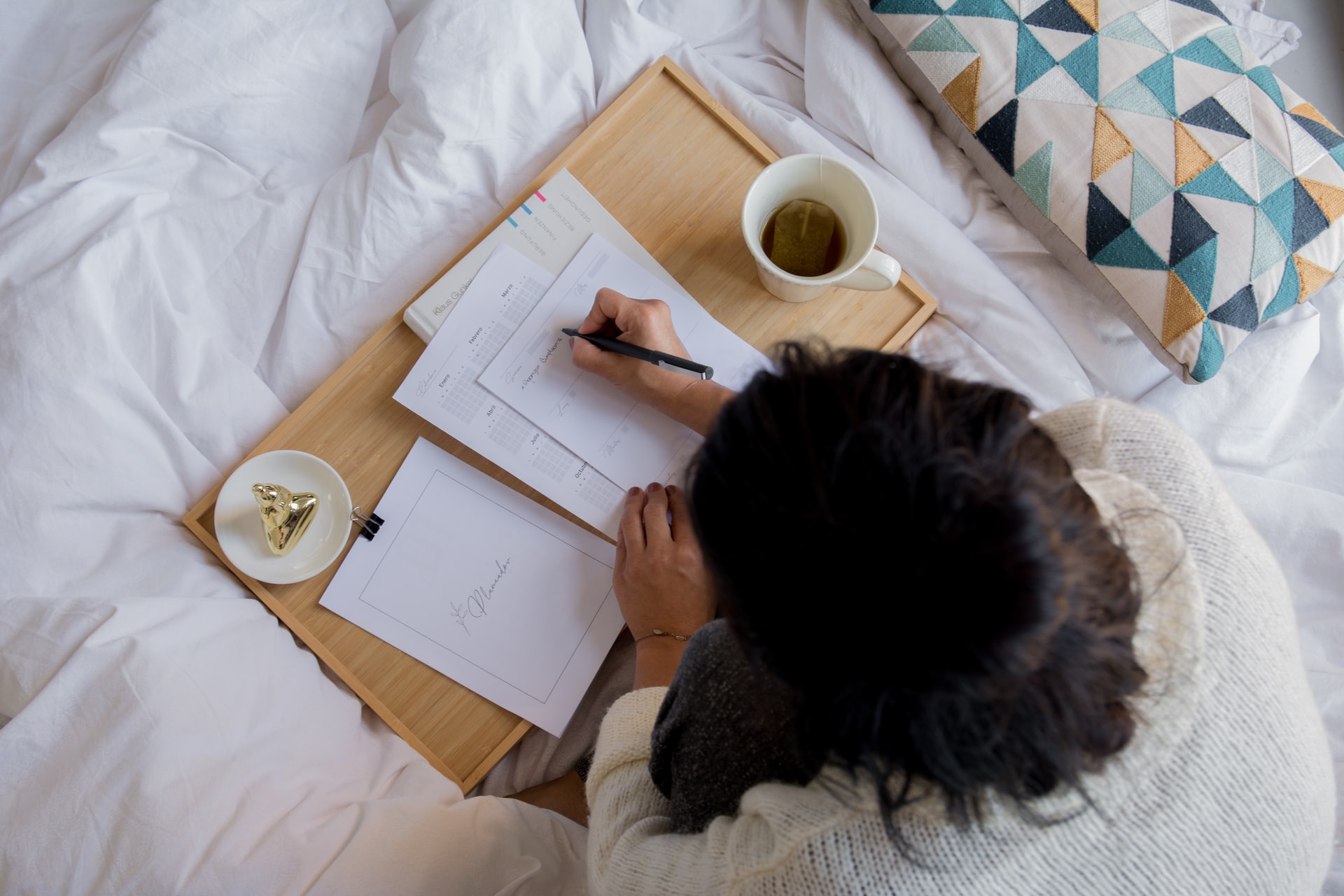 You have not completed writing the weekly schedule if you have not revised one that you wrote for the previous week. It is important because there will be tasks that you haven't finished, and you need to include them in your new weekly schedule.
Also, you must revise your weekly schedule to see have you committed too much of your time to work. You will see if too many overtime hours are added that you need to eliminate. The point of having a weekly schedule is to reduce stress and not to overwork. So decide which task can be delegated, ask for help, or learn to say "no" when your schedule is full.
Now we come to the main point of the weekly schedule, your free time. We stated at the beginning that you need to enjoy your weekend, but there is a maybe forgotten "8 hours" daily rule – 8 hours for work, 8 hours for personal time, 8 hours for sleep and rest.
If you don't schedule your free time and your time to rest, you will burn out, won't be able to work or concentrate, you won't be productive. Personal time is as important as work time!
Conclusion
Implementing these strategies we explained, you will have a weekly schedule that enables you to follow and accomplish your tasks successfully and on time.
You will have private time to enjoy yourself with your friends or family, and time to rest. Your life will be easier when you organize and strategically plan your time.