Shopify is a cloud-based eCommerce platform that helps you start, grow, and manage an online business. It is subscription-based, and everyone can set up an online store for themselves and start selling their products while also selling in physical locations.
In addition, Shopify's simple user interface and low startup costs make it perfect for beginners and new business owners because it allows them to sell, ship easily, and promote their products.
Your online store represents your business. In most cases, buyers will visit an online store before visiting the physical location, so your online store must look cool, trendy, and inviting. To get that look, you have to choose one of Shopify's many themes, and I've gathered the top six linked below.
Free Themes
1. Dawn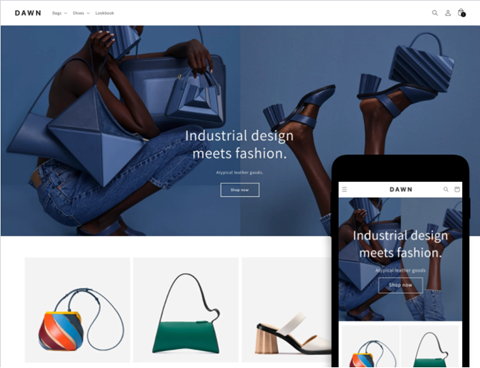 Dawn by Shopify is a modern, trendy and flexible theme designed to help you express your brand. It's perfect for store owners selling clothing and accessories, but it works well with health, beauty, home, and garden products. It comes with two examples presets, Default and Craft.
The theme also has a fully adaptable layout with flexible design and customization options designed to help you achieve your desired version. The product page has large media to help your customers see what products look like and better understand how they feel. Dawn also comes with cross-selling capabilities. Its customizable sections and blocks are designed to help you sell more with sitewide product discovery.
2. Minimal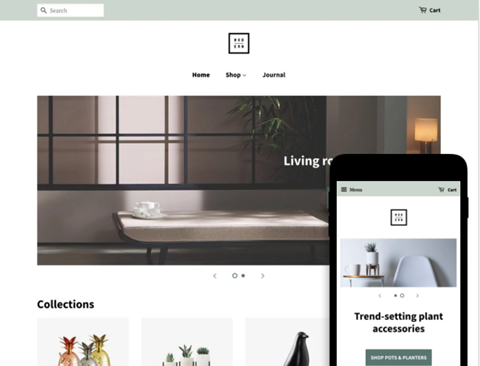 Minimal by Shopify is one of the most popular free Shopify themes. It has a clean and straightforward design that focuses on your products, making it perfect for small catalogs, clothing, accessories, art, and entertainment stores.
Plus, Minimal comes with three examples presets you can choose from Vintage, Modern, and Fashion. Every preset has its perks, but the general theme is minimalistic in each.
3. Debut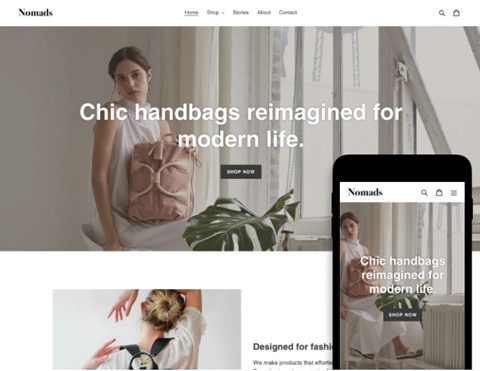 Debut by Shopify is another one of Shopify users' favorites. It is a gorgeous, bright theme designed to showcase your brand and products beautifully.
The Debut theme comes with two examples presets (Default and Light), but they still have the same general minimalistic look. It's perfect for store owners who sell gentle and feminine products of any kind.
Premium Themes
1. Impulse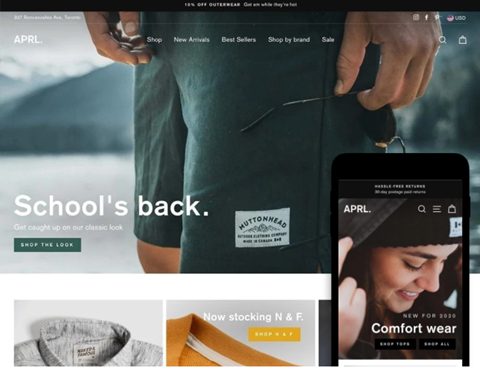 Impulse by Archetype Themes is a flexible and fashionable theme with an approved design and powerful promotions. Impulse comes in three examples presets: Clean, Modern, and Bold.
It's perfect for sports and recreation stores but works well with health and beauty. Impulse is made for any catalog size, but it's used mainly by high-volume stores that process daily transactions while having physical locations.
Moreover, the theme has an unlimited free trial. You can try it with your products, brand, and customization, but you have to make a one-time payment of $310 if you publish the theme to your store.
2. Prestige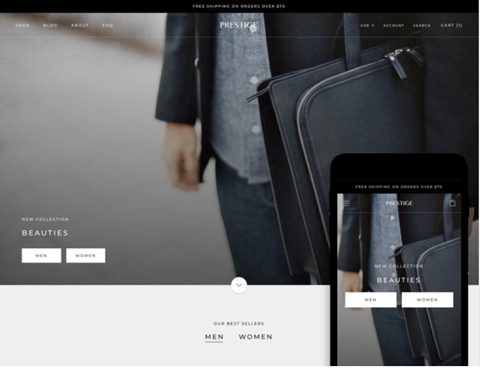 Prestige by Maestrooo is designed for premium, high-end brand appeal, perfect for clothing, accessories, business equipment, and supplies. It was expertly crafted to give the ultimate luxury aesthetic.
Also, Prestige comes with three examples presets (Allure, Couture, Vogue), and it's made for any catalog size and mainly used by bigger stores with more transactions. Plus, it has an unlimited free trial and a one-time payment of $300 if you publish the theme to your store.
3. Expanse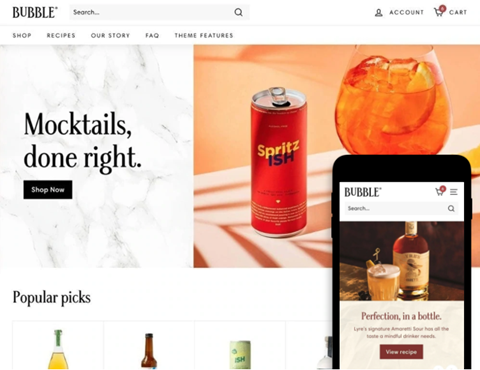 Expanse by Archetype Themes is one of the most popular paid Shopify themes. It's clean, versatile, and perfect for large inventories. It was made mainly for food and drinks, health, beauty, home and garden stores with large catalogs.
Expanse comes with three stunning examples presets Modern, Classic, and Contemporary, and each is designed to be perfect for your products. Finally, it will cost you $310 in a one-time payment.
Conclusion
If you're a store owner, your store's aesthetic is crucial for your business. People are drawn to aesthetically pleasing things. It's vital to have a theme that fits the style of your brand and products perfectly because that's how you're going to attract more customers and create a better image of your brand.