WordPress is the uncomplicated and most powerful blogging platform available today and supports over 50% of all blogs, and makes content editing easy for everyone. It is most commonly used to create a blog-style site. But, it can also be used as a static site for your business, artist portfolio, or even a complete online shopping site.
As you delve into WordPress, you will find that there is a WordPress plugin that creates any type of website that comes to mind. To maintain order, continuity, and security WordPress has its own rules and policies. By changing something for your own needs, you create new code.
The new code must be approved by five members of the development team to be added to the WordPress core. There are cases when it is impossible to add code, and then you can publish it as an add-on. This is how plugins are created that sometimes seem like a light at the end of a tunnel.
When you think something is impossible, various plugins will convince you. Plugins give WordPress a new feature, and they can bring you the website of your dreams.
Maintenance
Maintenance mode is used when you want to make changes to the site and do not want its visitors to receive an error notification. For example, you can use it when updating systems, plugins, themes, or removing any problems you have with the website.
With many maintenance plugins, everyone can focus on their part of the job. While you may think this is an unnecessary investment – it is not. To get something, you have to invest first.
And what is your reward? More free time, more time for other jobs, technical relief, and financial savings. Give yourself a break and try using plugins. And which are the best? Let's see.
UnderConstructionPage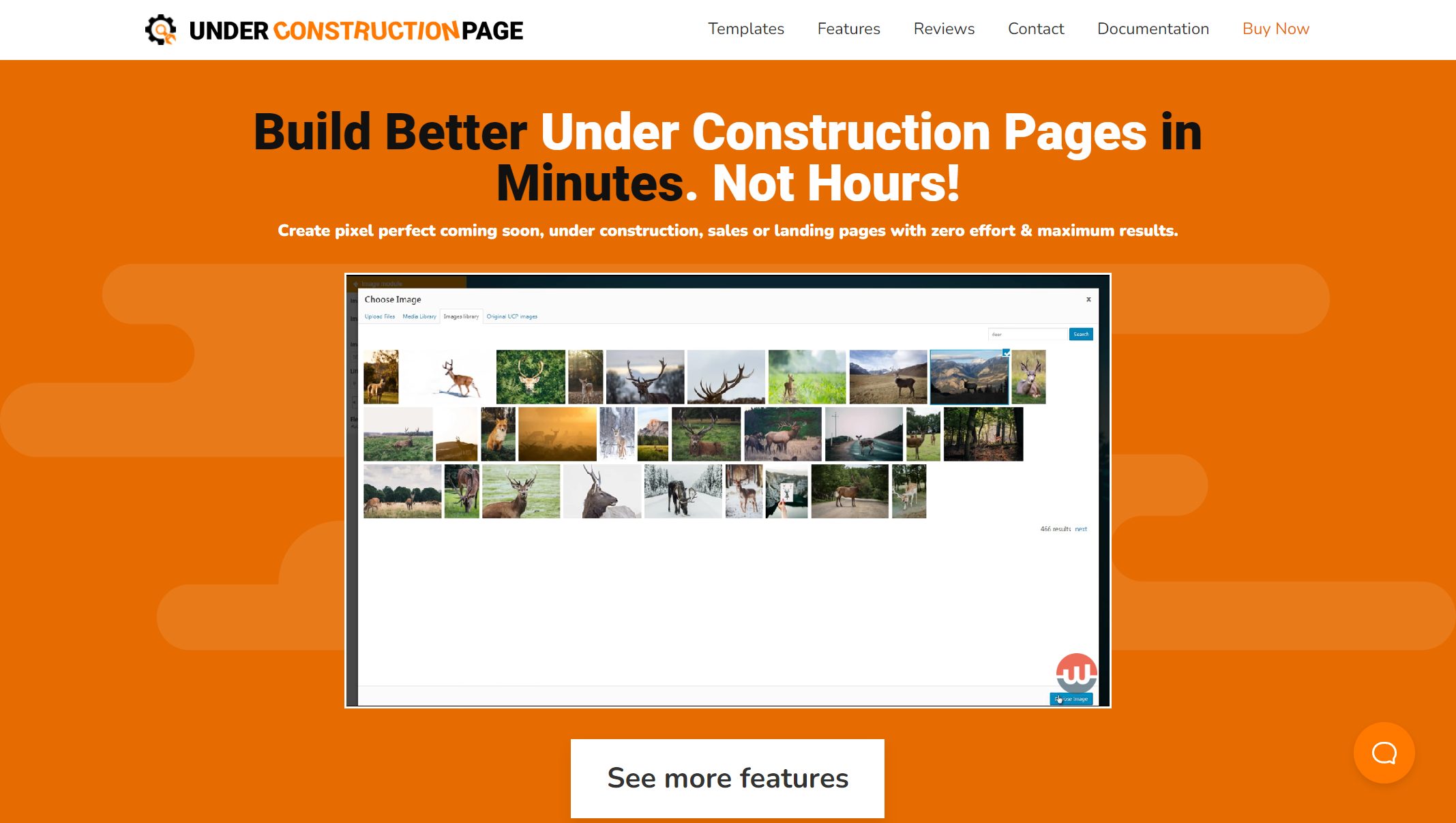 While you are still doing the marketing part of the website, you can create a website that will be a place keeper for your actual website. You have probably had the opportunity to visit such a website before. You can see an announcement, a timer, or a logo on the under construction page. The superior and quality design of such a site attracts visitors to return when the site is completely finished. A smart move, is it not?
If your goal is to get visitors back to your website – then the UnderConstructionPage plugin is the right solution. The motto of this plugin is to value your time. Over 500.00 users have decided to appreciate their time and start using this plugin. And do you appreciate your time? UnderConstructionPage offers you beautiful templates, and new ones are available every week.
Key features:
drag&drop builder
300+ Page Templates
Coming Soon and maintenance pages for all niches
Millions of Premium Images
Affiliate and Traffic Tracking
Fast and Friendly Support
Maintenance Mode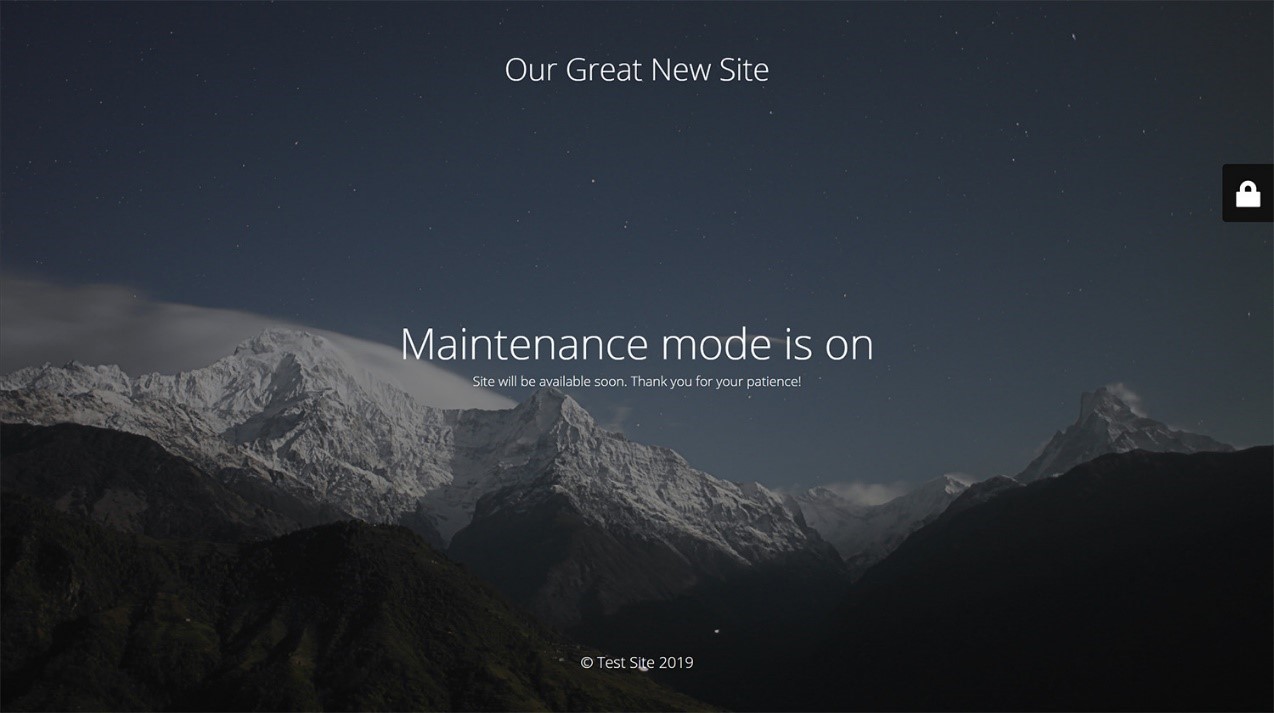 Those who run a website spend a lot of time maintaining it, which is an essential process for any website. Some customers expect everything right away and in one place. Customers are in the first place because without them – there would be no business. It is necessary to develop according to their needs and desires and create a safe environment for the customer/visitor.
WP Maintenance Mode is one of the many plugins on the official WordPress plugins download page. You can use it to activate site maintenance mode. The plugin has additional options, such as editing the message on the displayed page.
You can also set up additional components, such as a contact or subscription form, countdown indicators until the site is released, and other options. Some options can help keep visitors and keep them interested in the site, such as a subscription form.
Key features:
retina ready HTML/CSS layout
Full-screen background
Configurable colors: fonts, icons, background
Customize title, headline, text
User login on the frontend
Admin bar status
503 error on/off
Google analytics support
and many more
WP Maintenance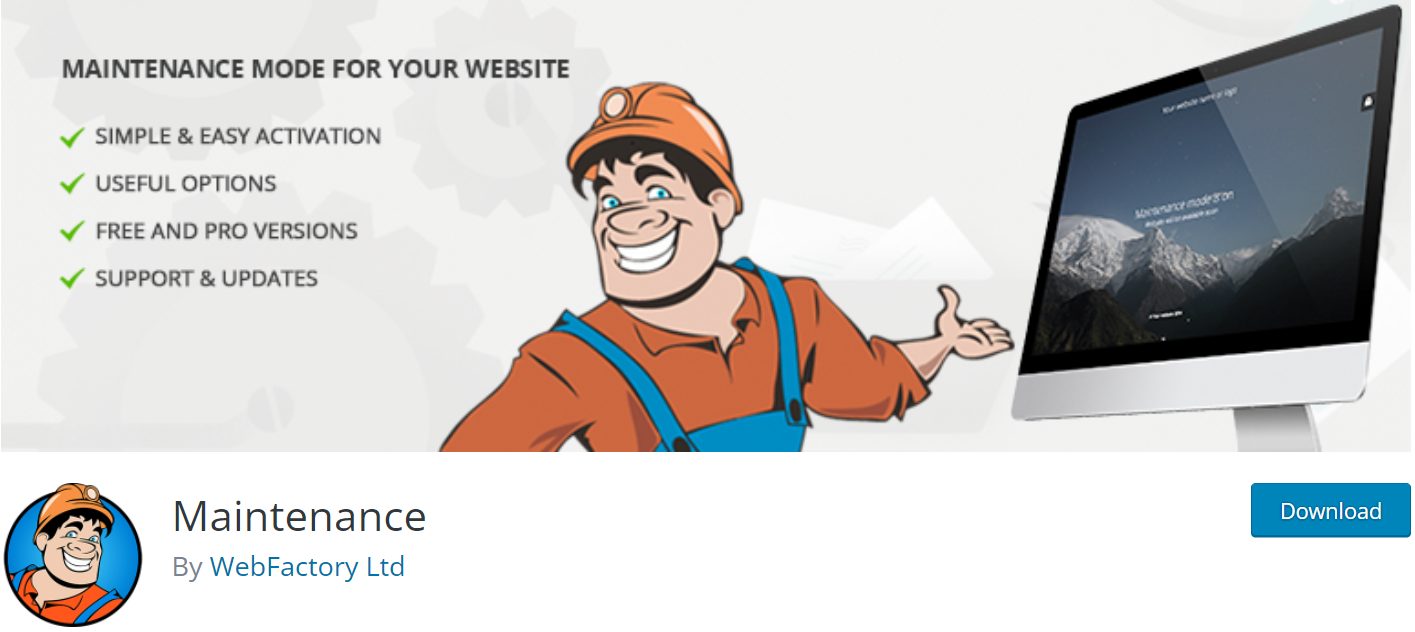 One of the best maintenance plugins is WP Maintenance. Provides temporarily unavailable 503 services when the site is under maintenance. The best part is setting up a temporary editable authorization page.
You can customize the look of all devices, set text, logo, wallpaper, better, etc. It is easy to use, and you will not have a problem adding themes, designs, or anything else. WP Maintenance is also characterized by the feature that solves all problems with HTTPS-OM or SSL-OM.
Conclusion
We hope you are a little more aware of how much maintenance can improve your WordPress website. These plugins will further help you in various areas of your WordPress site.
It is important to research the plugins before use. It will be easier to choose if you evaluate the characteristics according to your needs and desires. But rest assured, these plugins are some of the best.