Are you looking for the best WordPress security plugins? WordPress security plugins are important in making your website secure and safe. They prevent your site from malicious attacks by hackers and malware.
Would you buy a good business and forget to buy a good and secure lock for the front door?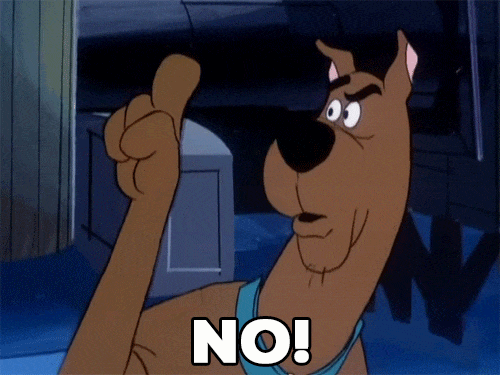 I am sure you would go beyond this and install an alarm system and security cameras. This is done in order to avert break-ins, prevent loss of property and even make sure that your sensitive business information is not lost.
Your online business or property (website) is also at risk of these very same issues. This means that you need to ensure that your website is secure by installing safety features.
If your website is running on the most popular CMS (WordPress), you probably need to install the best and most feature-rich security plugin.
However, there are hundreds of WordPress security plugins in the market today. How do you choose only the best?
Fortunately, you do not need to look any further. We have tested quite a number of WordPress security plugins for you. Read on to get the top WordPress security plugins for 2019.
Quick Table Summary:
Plugin Name
Active Installs     
Rating out of 5     
Free Version     
Real-time scan     
What we liked
Wordfence Security
3 M+
4.8
Yes
Yes

Brute-force attack blocking
Country-blocking
Check if IP is generating SPAM

All in one WP security
800k +
4.8
Yes
Yes

Whitelisted IP addresses
Can add Google reCaptcha
Monitor IP address of failed login attempt

Hide My WP
26k + Sold
4.8
Yes
Yes

Hides WordPress from detectors and hackers
Replaces any string in the code with any text you wish.
Blocks direct access to PHP files
Monitor IP address of failed login attempt

iTheme security
900k +
4.7
Yes
Yes

Bans troublesome bots
Turns off file editing from within WordPress
Monitors filesystem for unauthorized changes.

Sucuri security
500k+
4.5
Yes
In paid version

Zero-day exploits protection
DDOS protection

Jetpack
5 M+
4
Yes
No

Backups of your entire site
Record of every change in backend
Secure login
Manage multiple sites

Cerber Security
100,000+
4.6
Yes
No

Monitors file changes
Limit login attempts when logging in by IP address
.htaccess Website Security Protection
FrontEnd |BackEnd Maintenance Mode
Why Use WordPress Security Plugins
Unlike the brick and mortar business that requires attackers to come physically to your business premises, online business is quite different. Cybercriminals do not require moving from their hideouts in order to carry out an attack.
According to SecurityWeek, 18.5 million websites are attacked by malware at any given time every week, and 83 percent of these run on WordPress.

Additionally, the average website is attacked at least 44 times each day.  Now you can understand why WordPress security plugins are important.
Before Choosing Your Best WordPress Security Plugin
Before you single out on the best WordPress security plugin for your website, you need to know the following;
WordPress has in-built security functionalities and features. However, these features are not enough to offer the best website security for your business.
Some best WordPress hosting companies offer website security features. It is therefore important to choose a secure web hosting company to ensure that your website is secure from the onset. However, these features are still not yet enough for your WordPress site.
Despite the fact that WordPress is the most popular CMS, it has its own flaws. These security flaws are taken care of by using WordPress security plugins.
The Best WordPress Security Plugins for 2019
Here are the best WordPress plugins that you need to choose from for your website security and prevention from malware;
1.  Wordfence

In addition to having more than three million active installs, there are many other reasons why Wordfence Security – Firewall & Malware Scan is the most popular WordPress security plugin. These include the fact that unlike many other security plugins, Wordfence offers a simple-to-use and straightforward user-friendly dashboard.
For this reason, you do not need training in cybersecurity or IT in order to use Wordfence. Additionally, this plugin provides protection against malware, spam and other security threats in real-time.
With this plugin, you are able to see your website traffic metrics. This means that the plugin will show you traffic origin. therefore you can know whether the traffic is coming from real humans, web crawlers or harmful bots.
Other features include blocking by country, brute force, and a firewall. What more? Despite the fact that the free version is just about enough, the premium version offers even more security features all for $99 per annum.
---
2. Sucuri

Sucuri Security – Auditing, Malware Scanner, and Security Hardening is another popular free WordPress security plugin. The name itself tells you just about all security features you can get from this plugin. With this plugin, you can get the following exciting WordPress security features;
Monitoring blacklist
Monitoring of firewall integrity
Offers security notifications
Post-hack security processes
Scanning malware
Security audits
Security Hardening
Website firewall
If you are in need of a free or pocket-friendly security plugin, Sucuri is your best choice. This is because you can get all but the last of the above features with the free version of Sucuri.
And do you really need website firewall as a paid security feature? Most users do not like the mention of a hack. However, most sites are never completely hack-proof. Just in case you get hacked, Sucuri will notify you and guide you through the process of healing.
---
3. Hide My WP

Hide My WP works as a general security plugin and hides the fact that you use WordPress by changing your permalinks without making any changes to the actual locations of your files.
The goal of this plugin is to give your WordPress website an extra layer of security.

Features of Hide my WP:
Replaces complete URLs or any string in the code with any text you wish.
Notify you when someone is mousing about your WordPress site (included with visitor details like IP)
Compress HTML output and remove comments in source code
Remove WordPress meta Info from a header and feeds
Change default WordPress email sender
Custom 404 pages!
Remove unnecessary menu classes
Clean up body classes
Protection from XSS, SQL Injection, Command Injection using builtin IDS protection
---
3. All in One WP Security

All In One WP Security & Firewall is popular with WordPress users due to its many security features. Among these include firewall protection in three levels of basic, intermediate and advanced.
These levels allow you to choose the way you want to use this firewall security feature. How does this happen? The plugin uses your .htaccess file such that no other code will be processed before this security feature.
Additionally, this plugin provides wp-config.php backup, frontend copy protection, and anti-spamming functionalities. The best thing is that this plugin protects your website without slowing it down.
---
4. iThemes Security

If you are looking for a security plugin that offers the best pro features, iThemes Security (formerly Better WP Security) is your best choice.
However, it is good to understand that if you are going to install this high-end security plugin, you need to upgrade to the pro-version. The free version is loaded with basic security features. However, the paid version of iThemes security comes with the following exciting features;
Ability to do file comparisons
Ability to schedule malware scans
Action logs
Google reCAPTCHA
Import and export of capabilities
Password security and expiration
Security keys
Two-factor authentication
Widgets on the dashboard
iThemes has the ability to fit in and integrate with your WordPress dashboard. It is therefore user-friendly and easy to navigate. You do not require going through other third parties when you are securing your site using iThemes.
Additionally, the plugin forces SSL on all your admin pages if your server allows. In this sense, you also complement the server-side. What more? If someone tries to log in too many times, the plugin activates brute force protection.
---
5. Cerber Security

Another popular WordPress security and Malware scanner plugin is Cerber security. It allows you to check for website malware, spam, set up firewalls and even perform website backups.
What more? You do need to be a tech wizard because the plugin comes with a one-click setup wizard that automatically configures the plugin.
When you install this plugin, you need to check your website whether it has pre-existing security issues. This is good because the plugin will check any theme or plugin that you will install after installation of this plugin.
This plugin comes with specialized Cerber anti-spam engine and Google reCAPTCHA to protect registration, contact and comments forms.
Cerber security features
Limit login attempts when logging in by IP address
Monitors file changes
Create Custom login URL
Disable WordPress REST API completely.
---
6. Jetpack

In addition to other functionalities, Jetpack by WordPress.com provides security for your website. The plugin is popular for web design and marketing tools. In addition to this, this plugin offers some of the best free functionalities that every WordPress site needs. Is it a must-have? With more than five million active installations, the answer is yes.
On the security functionalities, Jetpack takes note of when your website goes down and notifies you immediately. Additionally, it provides you with brute force protection, protection against malware and spamming.
If you are looking for a plugin that also provides secure authentication through WordPress accounts, remember that Jetpack is provided by Automattic, the developers behind WordPress.
However and because this plugin offers so many other functionalities, you may find that it may slow down your site depending on your server space.
Also, Jetpack allows administrators to manage multiple websites from a single dashboard at ease. This means you can update themes, plugins, and even install the new ones in just one click.
---
Conclusion
WordPress security plugins are essential for your website. If you are using this popular CMS, you need to always have a plugin that takes care of your online security.
However, most users ask whether it is good to use more than one plugin for the same purpose. What is the answer? Choose only one.