Mistakes happen. Especially when you are trying to build the perfect WordPress site. However, a single slip-up while creating an entirely new site or testing an existing one can ruin quite a bit of effort you put into your project.
There is a great way to prevent this, though. Don't waste any more time, and check out some of these plugins that help you reset your WordPress site back to its previous state in just a few clicks:
1. WP Reset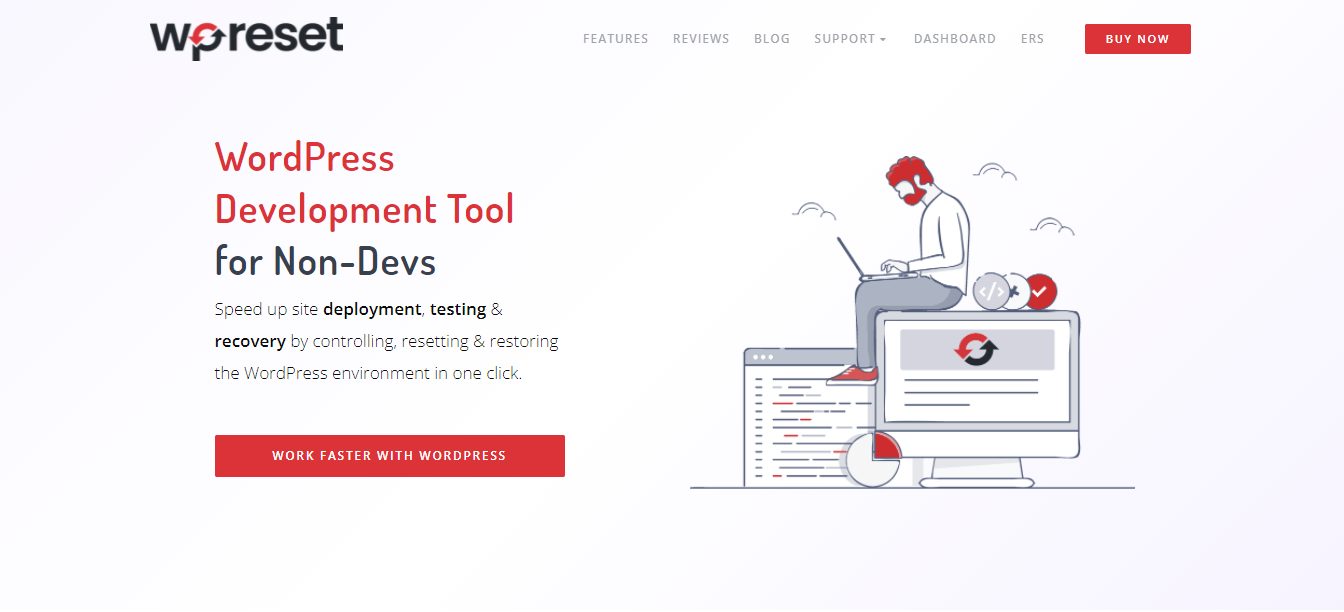 The WP Reset plugin is a free plugin that helps you build, install and maintain your WordPress site. If you make a mistake or two while working on your site, this is the best solution to your problem. It does not alter any files but can reset your site's database to the default values.
It is speedy, extremely efficient, and completely safe. Using snapshots, it can restore your site to its functional state with a single click of your mouse. No possible way you can lose any data by accident, however big or small it may be since it has a few foolproof mechanisms to prevent that. The plugin's interface is entirely intuitive, and making the most of it is no problem.
Both debugging and testing your website are fast since the plugins make resetting settings and re-testing the code as easy as ABC. Best of all, you do not have to be a developer or even have any experience or skill in coding. The features described above are all offered in the free version of the plugin, but a premium version is also available.
The premium version of WP Reset gets you even more useful features. The advantages include priority support by email, meaning any issues you might have will be solved by an expert team in an instant. It also includes a feature called Nuclear site reset, which lets you fully wipe the whole site in just half a minute. You also have a central dashboard at your disposal, which lets you manage your sites, snapshots, licenses, and collections from the same spot.
These are just some of the benefits of owning the premium version, but there are plenty more where that came from. Rebranding the plugin is also possible. The snapshot feature makes it extremely easy to revert anything you have done wrong. Just be sure to create those snapshots now and then.
2. Database Reset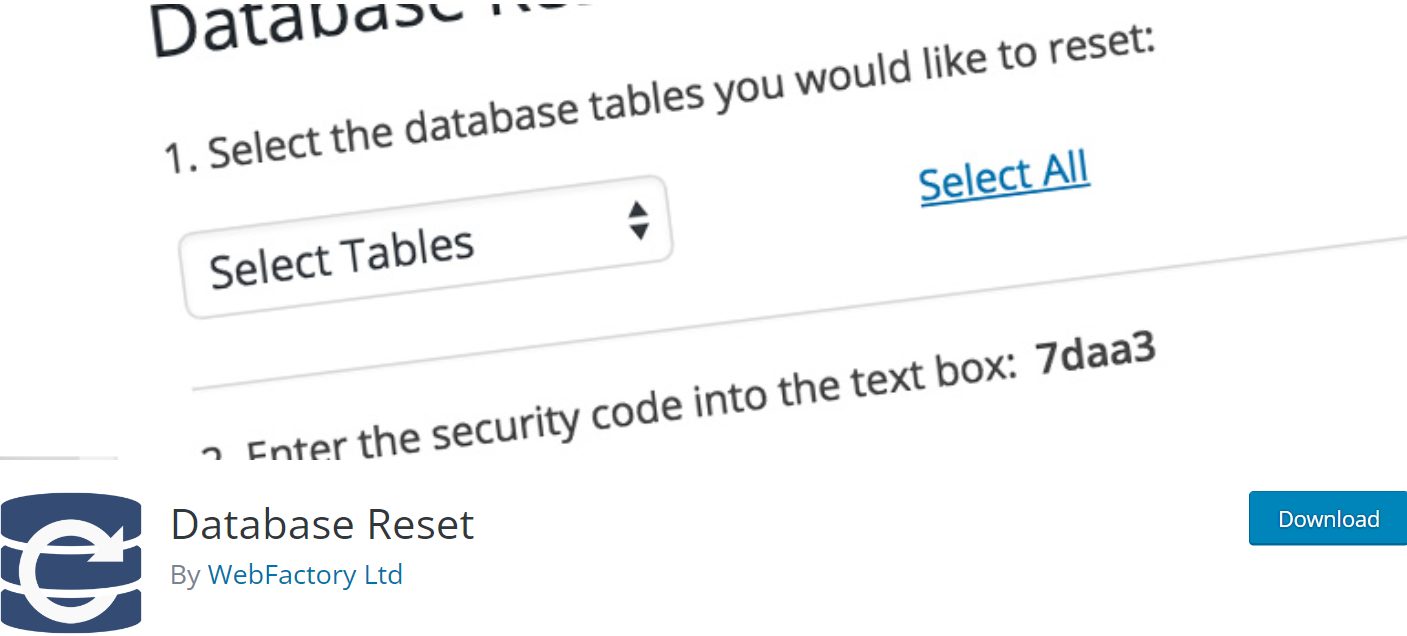 With the WordPress Database Reset plugin, you can easily reset your database, either all of your tables or just some of them. In just a few moments, they revert to their default settings. No need to waste even five minutes of your time to do it or alter any files at all, too. It is all done in basically one click of your mouse.
It is highly user-friendly and completely safe, meaning it is simply not possible to mess up by accidentally clicking the reset button. You can also use the command line if you want: just reset your database using a single command.
This plugin comes in handy in many situations, especially if you are a plugin or theme developer with a lot of surplus content in your database and want to get rid of it quickly and in an orderly fashion. Overall, this plugin comes in handy when you need some of these efficient solutions for any of your related problems.
3. Customizer Reset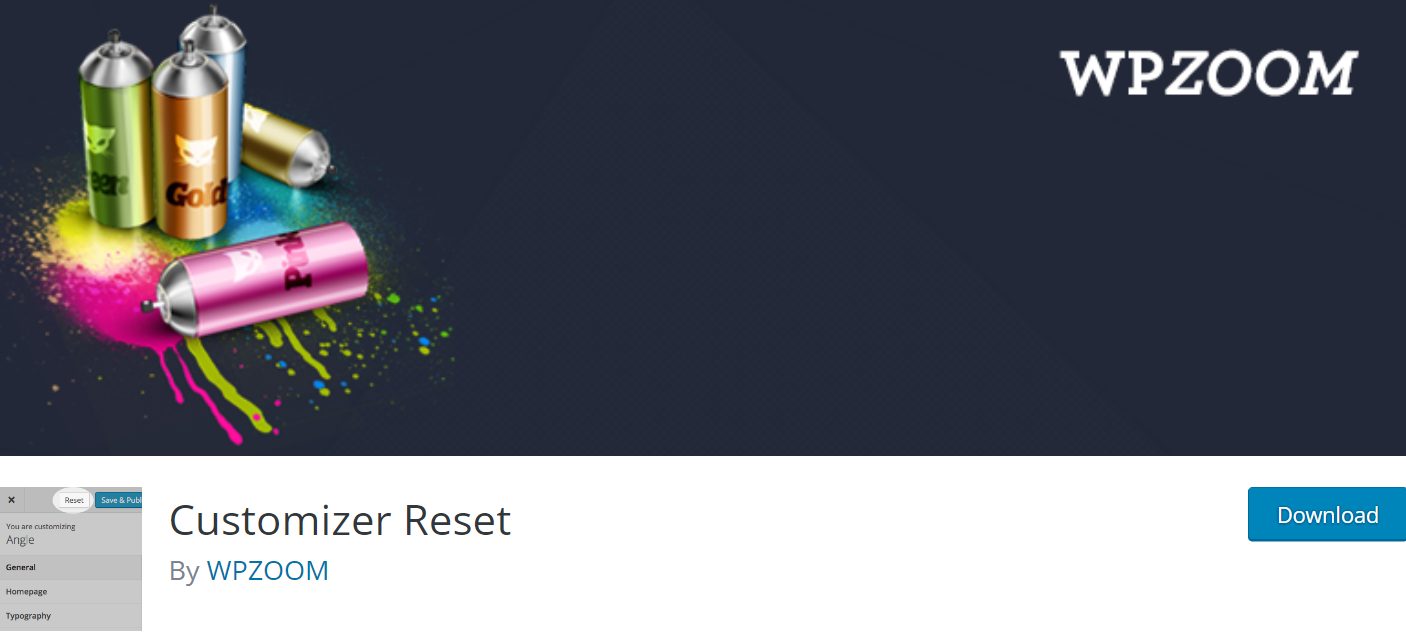 Customizer Reset provides a reset of your theme's modifications that were made using WordPress Customizer. In just one click, at that.
It works with almost every single theme, including but not limited to WPZOOM themes and well-spread themes such as Astra and Divi. Customizer Reset takes care of all theme customizations registered via Customizer API simply by removing them.
Conclusion
To err is human. There is no shame in making a mistake now and then, and if you make one while working on your WordPress site, there are quite a few plugins that can help you. It might be a small thing you messed up, or maybe you have made a bigger mistake you don't think you can fix on your own. That is where these plugins come in.
Naturally, the best solution is the premium version WP Reset plugin, which was on the first spot on our list. With just a few clicks, or even one, it resets your site and saves you time and nerves. The plugin is a dream to install and use, and you do not have to worry about having any coding skills to use it, either.