The growth of the internet brings a growth of challenges and obstacles online. Cybersecurity is one of the most important segments of web development, yet it is often neglected. The number of cyber-attacks keeps increasing, and hackers keep improving their skills and ways to steal data and harm websites.
For that reason, developers should focus on the sites' security and protect their data before they become cyber victims. There are more steps and methods important for a secured website. Using a secured protocol and an SSL certificate is the most important part of securing a website.
Many WordPress security plugins can protect you from malware, monitor traffic, protect from strong attacks, and notify you if there are threats, among others. However, some plugins can be harmful by themselves, so it is important to know what to choose. This article will present some of the best plugins for better WordPress security.
1. WP Force SSL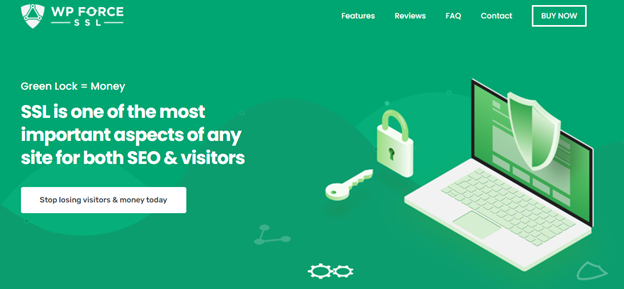 WP Force SSL plugin is one of the best and the most comprehensive WordPress security plugins. It guarantees a strong and protected connection between the website and its visitors. In addition, this plugin provides communication through an HTTPS protocol that guarantees that sent and received data is safe and encrypted.
WP Force SSL lets you install an SSL certificate through a few simple steps, making this process easier for non-tech people. If you already have it installed, this plugin offers detailed SSL monitoring and controlling of the license and an SSL configuration and behavior. It searches for any license errors and sends direct and fast messages.
Furthermore, WP Force SSL does deep content scanning over a content scanner feature. This feature checks if there is HTTP content when it should be secured as HTTPS content. The smallest portion of the unsecured content can harm the entire website's security. Therefore, it makes a deep search and scans and finds errors that can automatically fix or send you reports for further acts. Also, it can automatically transfer any found unsecured content into HTTPS secured content, making your website completely protected.
Another important feature of this plugin is the ability to control everything through a centralized dashboard. This dashboard lets you monitor and control all of your websites, SSL licenses, other plugins, and other purchases. This powerful feature brings you the biggest benefit, and that is time.
WP Force SSL has a very useful free version that can any time be upgraded to the more advanced PRO version.
2. WP Login LockDown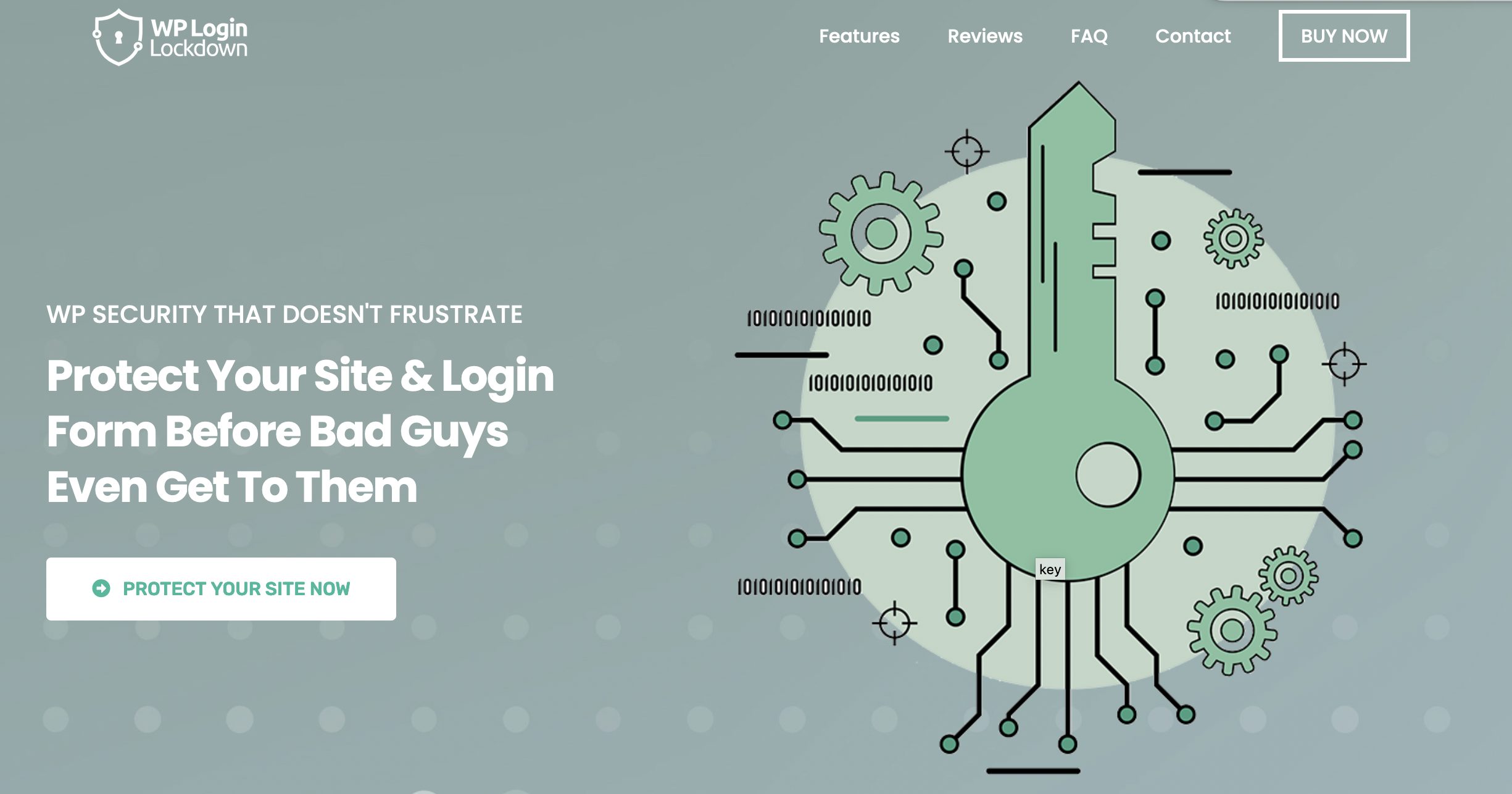 WP Login LockDown is an excellent WordPress security plugin designed to protect your site from unauthorized access and brute force attacks. This plugin works by limiting the number of login attempts from a single IP address and logging failed login attempts, providing valuable insights into potential security threats.
With WP Login LockDown, you can whitelist trusted IP addresses and set the lockout duration and release time, giving you full control over your website's security. WP Login LockDown is easy to install and use, and its free and premium versions offer various features to choose from. Its user-friendly interface allows you to manage your site's security effectively, ensuring that your site remains protected from malicious attacks.
By using WP Login LockDown, you can be confident that your WordPress site is secured against unauthorized access, making it an essential tool for website security.
3. Wordfence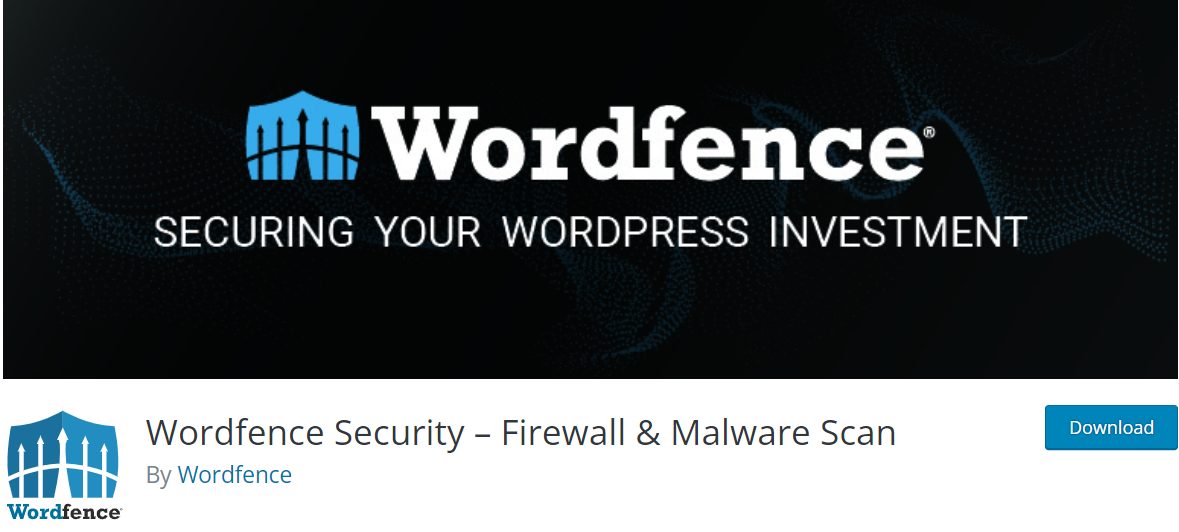 Wordfence is a very popular firewall and security scanner plugin. Its built Web Application Firewall identifies errors and harmful traffic, blocks requests from already registered malicious IP addresses, and protects the site at the endpoint. In addition, it saves data and keeps it encrypted.
Its other strong part, Malware Scanner, scans the entire website, including files, plugins, and themes. In addition, it checks if there are errors, broken or bad links, malware, spam, or malicious redirects. In addition to that, its scan also notices if there are changes in core files, security issues, or questionable content. If so, it repairs files, sends reports and alerts, and fixes errors.
Also, this plugin offers two-factor authentication and CAPTCHA for secure login, and it blocks any possible compromised password login. All of these features are managed through Wordfence Central, which can be used on an unlimited number of sites for free. Wordfence Premium offers stronger protection and premium support.
4. Jetpack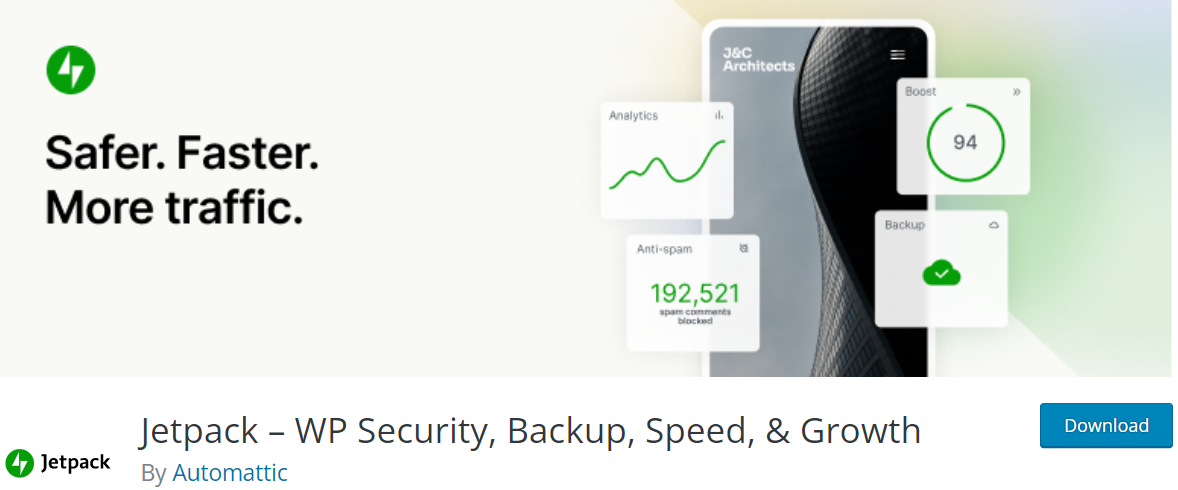 Jetpack is another very strong WordPress security plugin. Even though it is simple and easy to use, it does many lifesaving things: it makes your website secure, controls performance, and helps in managing content.
Jetpack offers all-time backup that is made in real-time and can be restored at any moment. Also, it manages site migrations, website clones, and website repairs if needed. It does malware and security scans with an instant malware elimination and restoration to the functional version.
It monitors any site change, collects activity logs, and sends alerts to make further security steps. Furthermore, Jetpack offers brute force attack protection and 2FA (two-factor authentication) for a more comfortable and secured visit.  Its free version is very limited; most of these features are in the premium package.
5. iThemes Security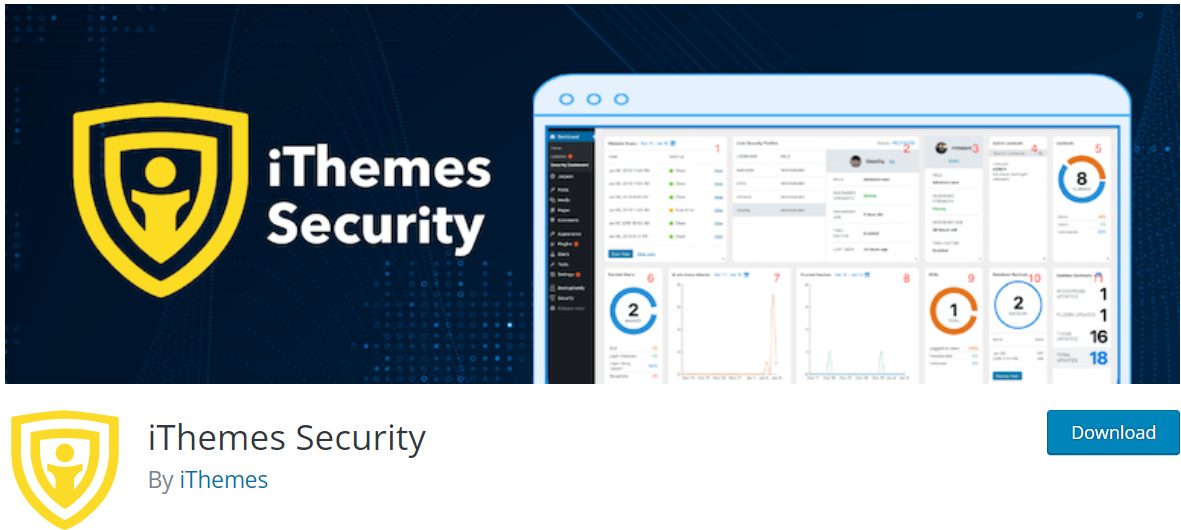 iThemes Security is a simple to install and use, and fast plugin that secures your website and saves you data. It offers different levels and methods of security according to the website's type. iThemes Security can identify any wrong behavior, monitor all activities, and prevent any event that could harm your site's security.
Its dynamic dashboard offers control over the website and shows all security-related stats. In addition, it can detect malicious activity based on log changes. Also, it scans the entire website regularly and alerts if errors and vulnerabilities occur.
iThemes Security secures login to the website with many layers. It offers 2FA (two-factor authentication) with security codes, strong passwords, and the reCAPTCHA method. All those layers stop attempts to enter your system and attack your data.
In addition, this plugin offers SSL enforcement, database backups, and geolocation. Its pro version includes many of mentioned features, even though the free version offers an adequate level of protection.
6. Sucuri Scanner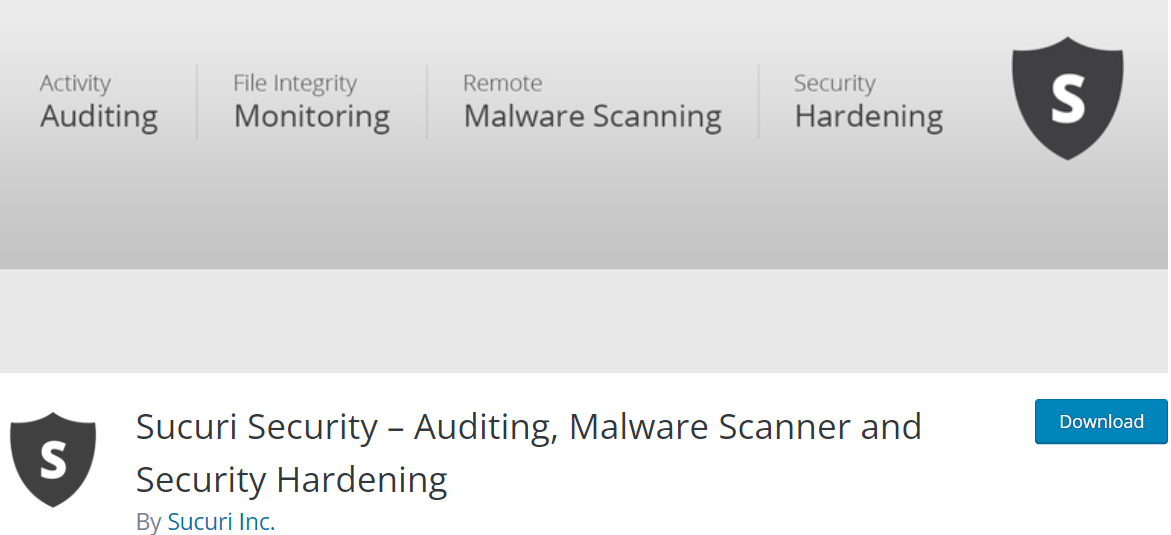 Sucuri Scanner is a very comprehensive plugin that checks and secures your website. It does security activity auditing, file integrity monitoring, and blocklist monitoring. Also, it has a scanner that scans content and detects errors, malware, or broken outdated code.
It does a security hardening and sends security notifications after tracking any changes and possible threats. If it notices a hack attack, it takes post-hack security actions. Additionally, Sucuri offers many variations of SSL certificates.
Sucuri's free version covers many of these features and levels of protection, but its premium version has advanced DDoS protection, Website Firewall, CDN performance optimization, bot blocking, and much more.
Conclusion
Feeling safe and secure brings a sense of freedom. The same goes for websites. If your online presence is secured, you can be sure that it will positively affect your productivity, and your business will keep improving.
Secured websites are an invitation and a warranty to visitors that their visit and data are safe with you. For that reason, you should be careful selecting plugins and start with adding an SSL certificate to your website. WP Force SSL plugin has the strongest list of features that guarantee strong protection and monitoring of your traffic.