Hey there, today we're gonna be talking about a very common WordPress comment called a pinback or trackback, and a trackback is basically the same things as a pingback.
A lot of time you'll notice in your comment section on the backend of your WordPress site you're getting a pingback. And basically, you're not sure what pingback means or how can you take advantage.
So let's talk about pingback in WordPress,
According to WordPress, A pingback is a type of comment that's created when you link to another blog post where pingbacks are enabled. The best way to think about pingbacks is as remote comments.
Now I understand after reading this definition or you may not entirely know what is that means.
So let me take an example to help you to understand what pingback is.
Let's say I posted an article on my website and you also post the article within the same website because we're the users in the same website. So while writing your article you link to my written article page. Maybe, you mentioned an article or say check this guy's post. What happened when I logged in to my WordPress site, I'll got a pingback. Essentially WordPress letting me know that your article had mentioned in any page within the site.
Or while you writing an article, you link another page within your article for internal linking. you'll get pingback in next moment.
Now you're saying what heck is this, I'm getting a backlink from my site, LOL. But this has some point, assume you're on a big website having 100 users writing their article so you should know who is linking your article in other user's posts.
Now you understand how a pingback works in your site. If you want enabled or disabled pingbacks, follow the below steps.
Go to Settings > Discussion. You can see the second option, you can click to allow or to disallow those alerts.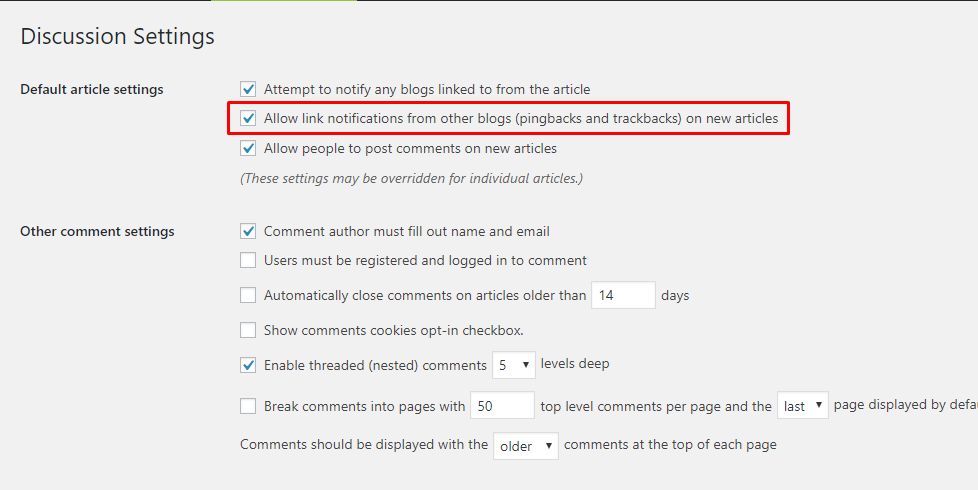 I don't like to keep them allow because I'm the only one user on my website and it makes no sense you getting pingbacks from your own articles.
Additional Reading