Are you looking for a product review plugin for your website? If so what are your requirements?
You probably want to build a product review site just maybe like producthunt.com, hostadvice.com, etc.
Now finding such a tool to build a review site is quite a time-consuming.
But to be honest, I'm a little surprised by the lack of social voting and curation WordPress plugins out there.
Most of these plugins seem to be not as useful as we want. They just throw big rating box in different-different formats, no better UI only crap – which I find surprising as my inner tells me that there's quite a demand for these style of sites.
WP Review Pro Review
So surprisingly I finally found a plugin for this job named WP Review Pro by MyThemeShop and made my mind to review WP Review Pro.
WP Review Pro is a premium product review plugin for WordPress developed by MyThemeShop. Now MyThemeShop is a well-known development company in the field of themes and plugins.
Coming to the point, just a week before I purchased WP Review Pro for my client site. He wanted to build a site similar to producthunt.com (This site is made on custom CMS).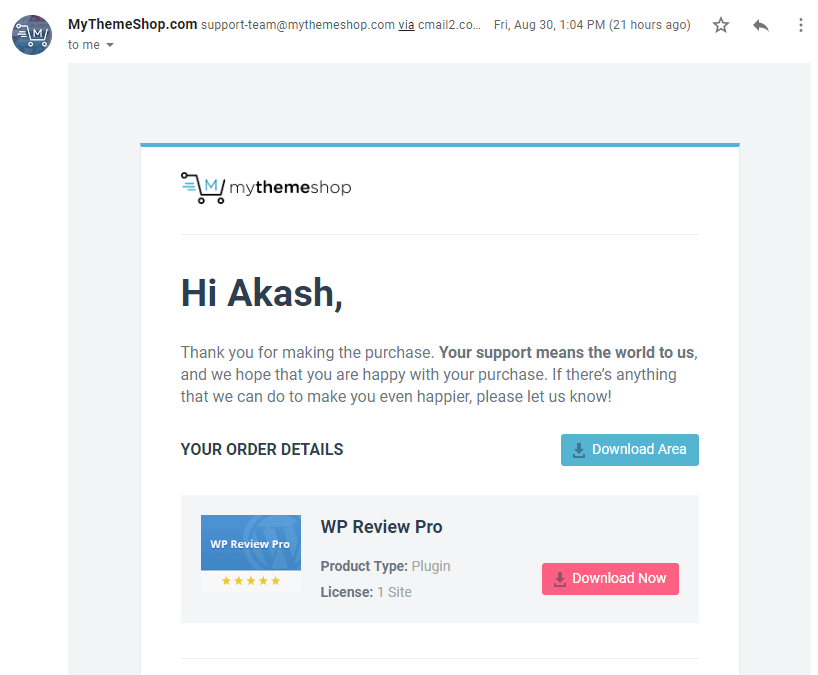 Before I go live, I installed and activate the plugin in a local server for testing. One interesting thing I found this plugin won't work unless you install the MyThemeShop plugin.
MyThemeShop plugin what actually does is, it connects to your MyThemeShop account to verify you purchased the item or not.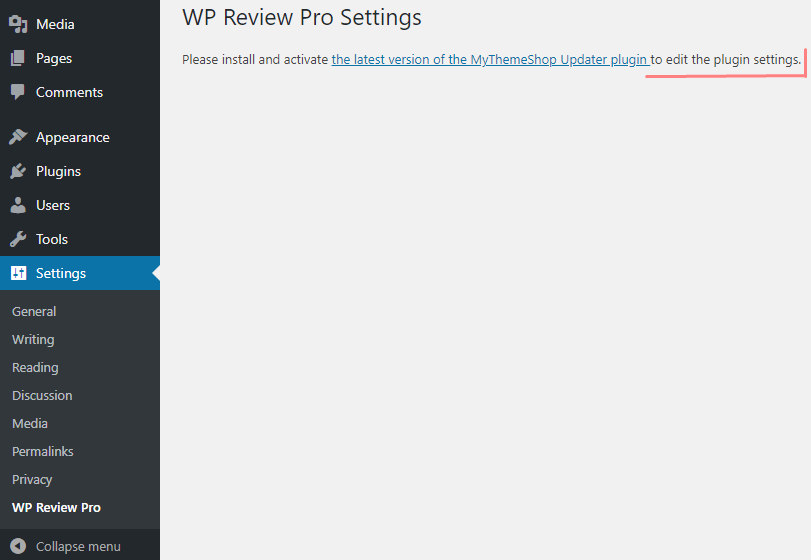 That's mean, suppose you having WP review pro plugin's file still you can't use the plugin without doing purchased – Result, bye-bye to nulled plugin.
---
WP Review Pro By MyThemeShop

Product Name: WP Review Pro
Product Description: WP Review Pro is a premium product review plugin for WordPress developed by MyThemeShop. It is an easy yet powerful way to review content easily, without affecting the speed of your site.
Price: $67
Availability: OnlineOnly
Easy to use

Well coded

Price

Featuers
Comments Rating
( reviews)
---
Before I share my personal experience and review of WP Review Pro during the conclusion of this guide, let me quickly share the price, support, features and other important things about WP Review Pro.
💸 Pricing – WP Review Pro
WP Review Pro is a premium plugin. And it comes both in free and paid options, you can purchase as per these 4 options.
Free version
License for 1 site – It will cost you $67
License for 3 sites: It will cost you $87
Unlimited sites – You'll have to pay $97
You should know that this payment is not for only one time. You have to pay yearly for this. It is just like subscription, you have to renew every year (Price may vary in future).
One thing I really appreciated is:
They are giving a 30-days money-back guarantee after you purchased the plugin. So don't hesitate to try WP Review Pro in free for 30 days.
Furthermore, they also give a free version of WP Review Pro as WP Review available with limited features. With having 70,000+ downloads and 3.5 ratings makes this plugin worth to try before premium one.
Now, you may be asking what's the actual difference between paid and free plugin. So let's look at it.
Difference between WP Review Pro and WP Review:
| | | |
| --- | --- | --- |
| Features | Free | Premium |
|  1. Restrict rating to registered users only |  ✔️ |  ✔️ |
|  2. Can add product features |  ✔️ |  ✔️ |
|  3. Support forum |  ❌ |  ✔️ |
|  4. Notification bar |  ❌ |  ✔️ |
|  5. Popup |  ❌ |  ✔️ |
|  6. Import reviews from other sources |  ❌ |  ✔️ |
|  7. Role Manager |  ❌ |  ✔️ |
|  8. Styling templates |  Default and Aqua |  ✔️ |
|  9. Display Schema Data in the Box |  ❌ |  ✔️ |
|  10. Review schema |  Thing (default) |  ✔️ |
|  11. User can give ratings to product |  ❌ |  ✔️ |
|  12. Embed feature |  ❌ |  ✔️ |
|  13. Pros and Cons |  ❌ |  ✔️ |
As mention above, the premium version is on a whole new level.
But I would be happy with a free plugin if they provide Display Schema Data in the Box in a free version. Don't know what it is? See the below image!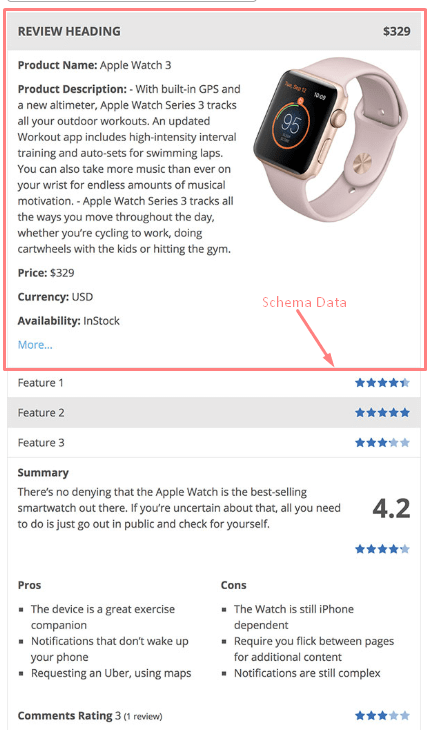 For me, Displaying Schema Data in the Box is the main feature. Also, Pros and Cons and Notification bar features are the cherry on the cake.
---
💬 Support – WP Review Pro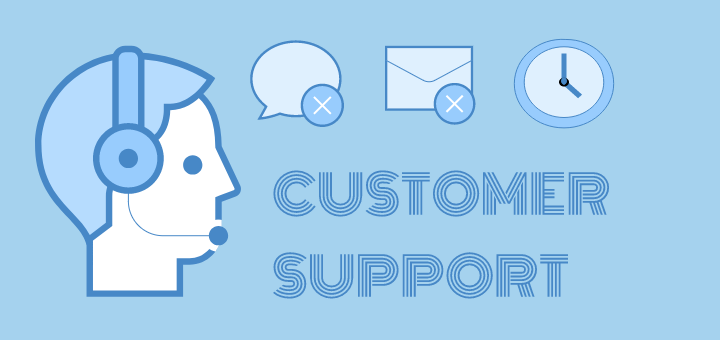 Here is an area where WP Review Pro gets mixed reviews. Many users report positive experiences with helpful, fast, friendly customer service agents.
Unfortunately, there are also a lot of paid users who say that they were unable to get the help they needed.
So let me share my experience with Mythemeshop regarding WP Review Pro but before that one important thing you need to know:
For any priority support regarding any product, you'll have to buy a support plan as well for 10$.
If you don't buy – no problem, you can still contact them via the contact page or start a new topic in their forum about your concern. Once you created a topic, one of their agents will come and guide you afterward.
Now let's talk about my experience with them:
I was using Avada theme, as maybe you know Avada thems comes with Fusion Builder, Fusion Core and there are a lot of other plugins.
So I don't know exactly earlier, I noticed my Avada theme conflicting with WP Review Pro because – it's showing a coding error beside the WP review section about Fusion builder's javascript.
Now I wonder where should I contact, To Avada theme or MyThemeShop. As the error was about fusion builder, I decided to contact Avada theme.
And they were saying our Fusion builder is perfectly fine, contact the plugin support and tell them that this problem occurs from your side.
They even sent conflicting error-proof that was happening due to WP review pro.
So I created a topic about my problem and after 4-5 hours one of their support agent came and put a reply to ask me to contact Theme support first. I tell them that I already contact and they are saying to send this error to you.
After that, I had to wait 3 days for their reply maybe just because I was not having a priority support plan.
In the meantime, I tell them that I don't like their support, how can I wait such long, while my client keeps asking me questions if the problem gets solved or not – that was a really frustrating situation.
And this is their answer: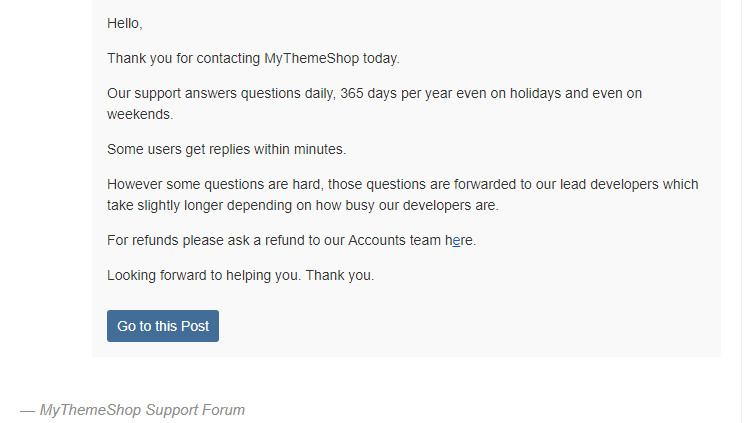 Now they are not lying here, I can understand their problem. But who gonna explain my client, lol.
But also one thing needs to be noticed, not all people had to wait such a long time as like me. People usually get a reply within 1-2 hours or in a couple of minutes. Depends on that the agents are online or not.
---
💡 Features of WP Review Pro Plugin
WP reviews pro comes with a lot of features that are necessary to build a complete product review site. Some features are hard to explain and even hard to cover all features in this article.
The very first feature I want to mention is:
Embed Feature: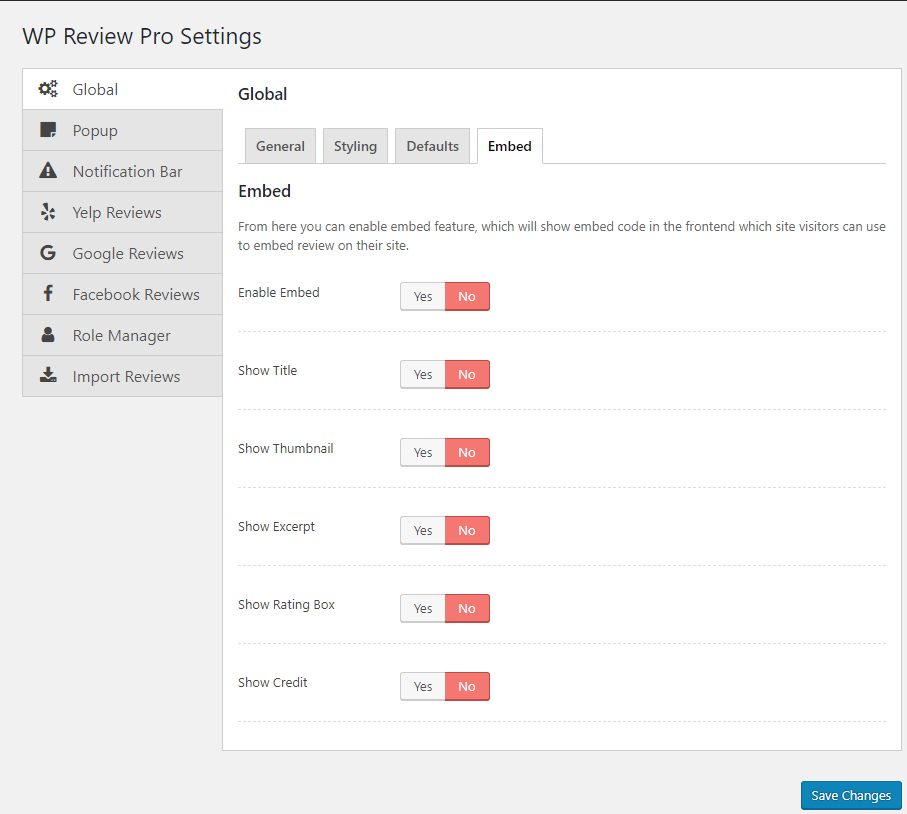 This feature is great. Because you're allowing people to show your product review to other sites through snippet code.
For example, people can embed a product review on their blog and their site visitors can come to you as well. So more visitors and SEO benefits.
However, you can decide what to show and what to show on the embed page (3rd party website)
These are the frontend features:
Title
Thumbnail
Description
Rating box
Credit
Other than that don't forget to enable this feature from the plugin dashboard unless it will not be seen in single post option as below picture.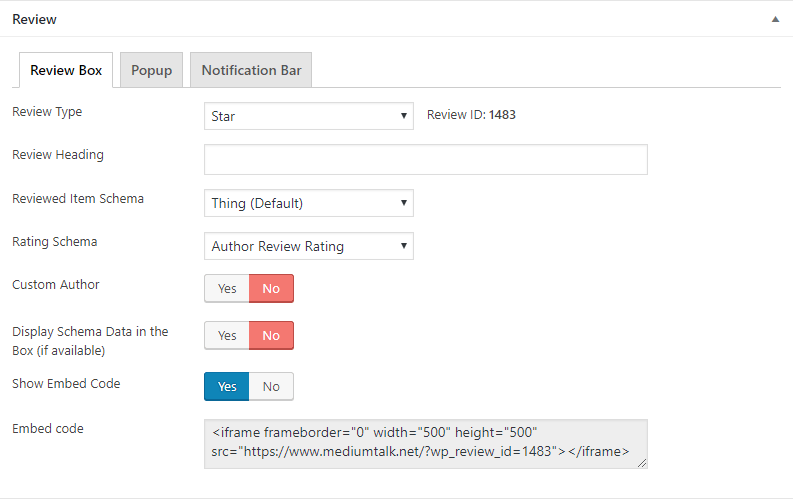 Popup and Notification Bar: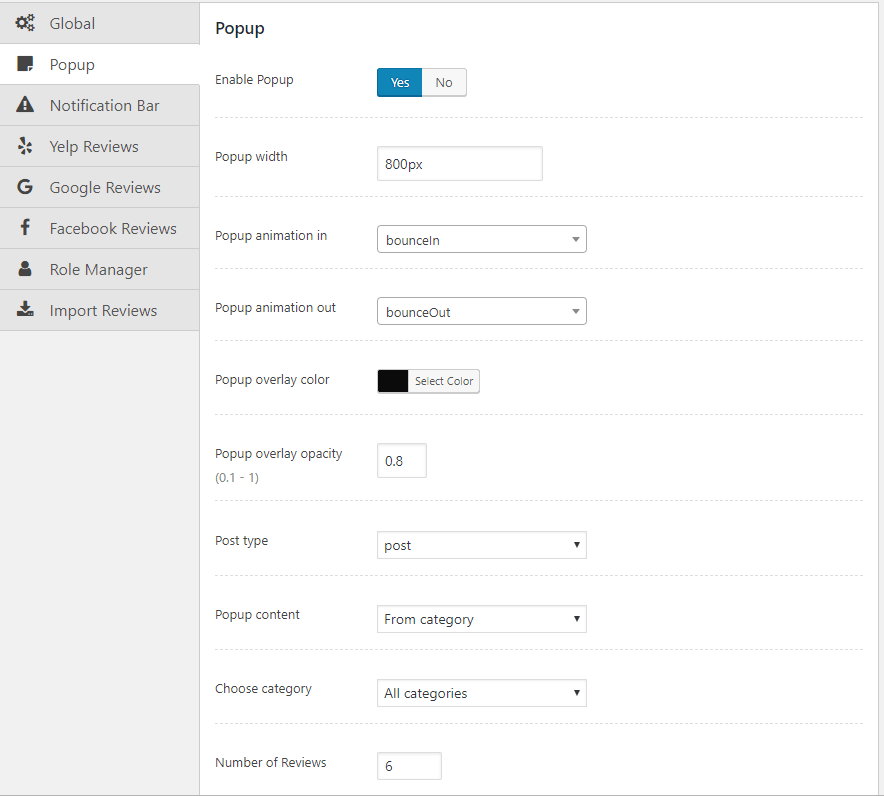 WP Review's pop-ups and notification are very useful features. It will not only help you get more clicks but you can promote any service through Popup and Notification Bar.
Adding a notification bar on your WordPress website can be an effective way to promote products. You can add the links of important contents, newly released products, announcements, deals, and discounts.
If you want more features and designs in the popup and notification bar, you can check Apex Notification Bar. It's the best plugin to show multiple engaging notification bars and pop-up on your WordPress website.
If you wonder how can I disable or enable in a single post, then there is a Review section just after an article box, in under you'll see:

Here you can choose whether to show or not.
---
Documentation: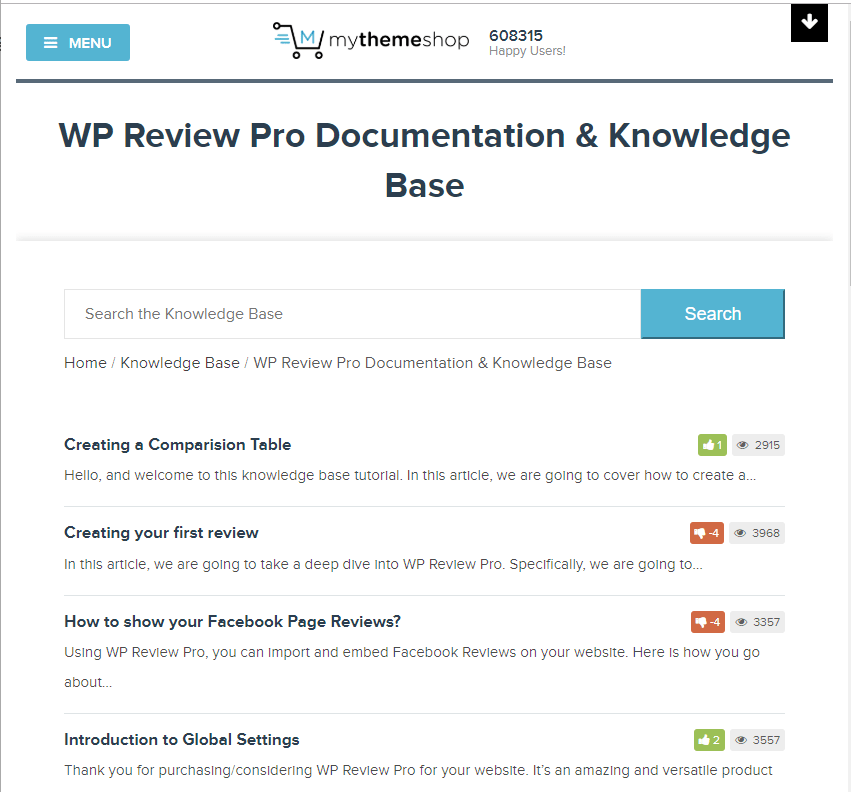 No matter how a product is awesome but without knowing how to use, it's become pointless.
That's why a well-documented product can save tons of time and also it shows the concern of the developer for the user.
I found documentation of WP review pro is very outdated on youtube because many changes occurred sinch uploaded time, mainly UI.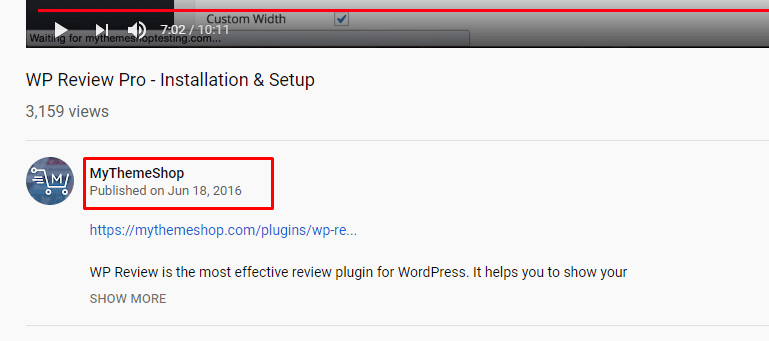 But text documentation is absolutely easy to understand. Here is the link of text documentation.
---
16 Predefined Designs:
WP review pro comes with 16 designs and all of them are customizable like you can change the colors, select icon for the ratings, set box width, enable/disable Google fonts, etc.
And about the free version, it comes with 2 predefined designs (Default, Aqua).
---
Comparison Table:
With the product comparison feature of your site, you can make it a lot easier for your customers to find the right product.
Apart from reviewing single products, WP Review can also create comparison tables to compare the features of multiple products. You can use this feature to create product comparisons tables and help your visitors make purchase decisions.
To do this:
You'll have to first create reviews of products that you gonna compare. After creating the reviews, you need to collect their review IDs.
The review ID is visible in the 'Review' Section of WP Review Pro
Once you get reviews ID, create a new post for the comparison table.
To see a comparison table in a post, use the shortcode inserter that WP Review Pro creates for you on your text toolbar. It is a star-shaped icon with a drop-down arrow.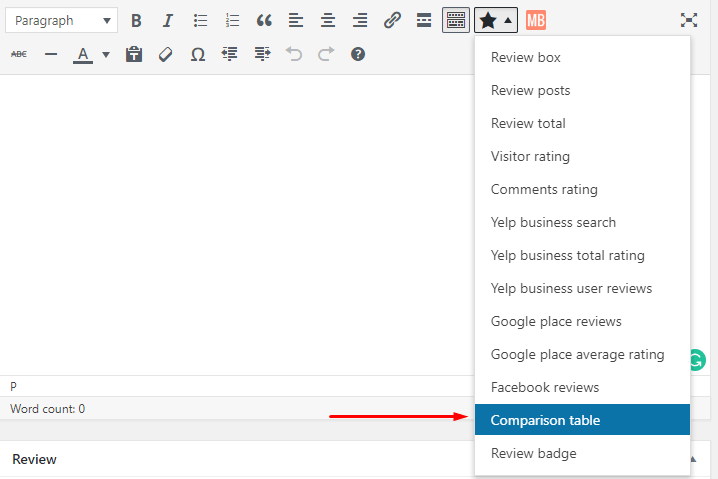 Once you click, enter the review IDs in a pop-up field for example "1433,453". And WP will automatically create and insert the shortcode for the comparison table in the text area, Done!
---
Alternative of  WP Review Pro
As I said earlier there are quite few best review plugins in the market.
So to make choosing the correct plugin for you, we've put together a list of the best WordPress review plugins. Check it out below.
1. Reviewer
With this Reviewer plugin, you can easily Add comparison tables and reviews to pages, posts, and custom post types quickly.
If you just want to create a nice review box with a user reviews system then this is the plugin you consider to use.
Reviewer Features:
Review Box
Comparison table
Customizable
User can add review
Review box & user reviews widgets
The feature is worth to look is comparison tables, This allows you to place review scores side by side, which makes comparisons more straightforward for your readers.
2. Taqyeem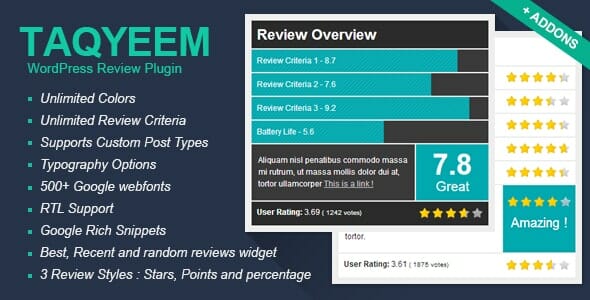 Taqyeem is a premium WordPress plugin for reviewing and rating your site's products. This plugin was built for adding lovely ratings and reviews to your posts, pages, and custom post types.
Use this plugin to create the perfect rating addition to your website. It also lets to change the fonts, image, colors, style, and of course the criteria.
Taqyeem Features:
Best, Recent & rand. reviews widget
Multiple options for the rating image
Allow users to rate
Localization Support
Note: This plugin comes FREE with Jannah Theme, a WordPress magazine theme. This theme will cost you $59, so if you also looking for magazine theme then this will be a great deal.
---
Conclusion: Is this Best WordPress Review Plugin?
Yes, it is for now. Because I didn't see any better review plugin than WP review pro. When I purchased this plugin for my client website, I was not happy.
Because our requirements weren't fulfilled. My client wanted to build a site where he can put products and users can upvote or downvote.
I see all plugins are being focused on rating systems like percentage rating, thumbs rating, circle rating. I mean they actually should focus on UI, user comment design, product information layout, etc.
However, everyone's requirements are different, if their requirements ain't fulfill by any plugin then, of course, that plugin is not best for them.
[no_toc]