You may know that the Slider revolution is not just a slider Plugin but a most powerful WordPress builder too.
Yeah, Slider revolution can not only be used to create sliders but it can be used to create content blocks, websites templates, dynamic streams, and all kinds of special effects.
So In this review, I'm going to cover just the main features of the Slider Revolution Plugin and explain why this slider plugin is stand out in the crowd. Also, I'll show how you can install this plugin for free. So stay tuned till the end.
What Makes Slider Revolution Plugin So Great
With having 7 million+ active users, slider revolution is a No. 1 Selling WordPress builder on Codecanyon and has received a whopping 95% 5-star ratings.
Here is why:
1. All in One Solution
Slider revolution has an all-in-one solution to create a slider, carousel, hero image or video scene, templates, etc.
It comes with 200+ ready-to-use templates to help you easily create a presentation for your website.
With the Slider Revolution, you can create:
Image Sliders and carousels
Content blocks
Featured posts sliders
Social media feeds
Media Galleries
Hero blocks and Front pages
So if you want a plugin that gives you loads of features out of the box, without having to install any addons, Slider Revolution could be the best choice.
2. Affordable
You can purchase this plugin for $29 with all Add-ons and templates. You don't need to buy any other add-on separately, you get all the features out of the box.
Also, many premium themes include copies of premium plugins with the theme download. If your theme is one of them, you can use Slider Revolution right away for free but you won't get Add-ons, regular patches, and live support.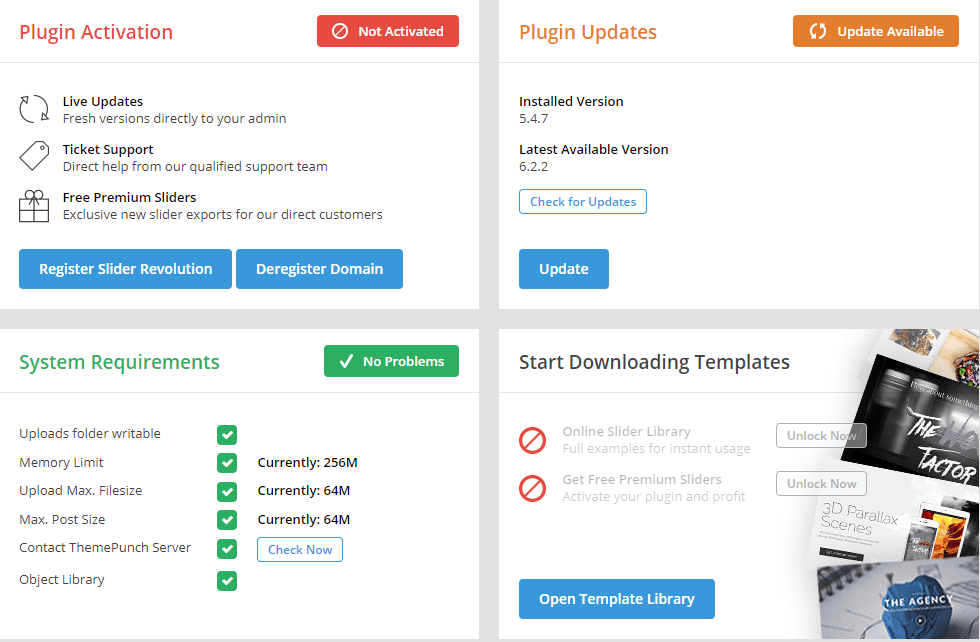 Considering the number of things you get for the price, this plugin without a doubt, the most affordable slider plugin in the market.
3. Object Library comes with 2000+ elements
With Slider Revolution customization possibilities are endless. Its powerful visual editor provides you endless options to create a slider the way you want.
You can easily change the style of your slider within the visual editor, including media assets like icons to menu, fonts, background images, premade layer groups, animation, etc.
Not only this, but you can also create a slider for your posts and WooCommerce products from (Here is the article to setup WooCommerce).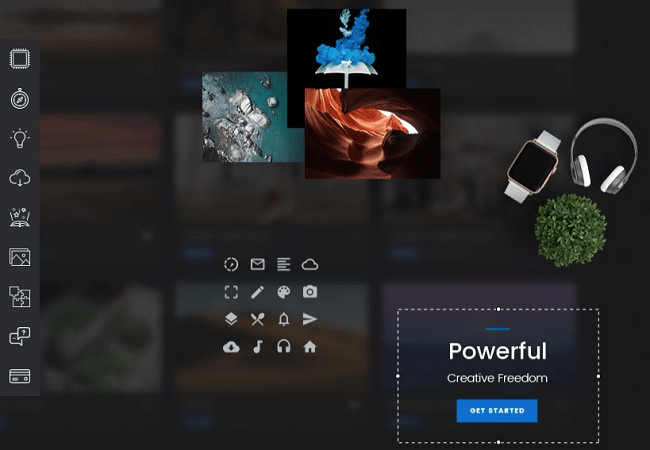 Before I share the rest of the review of Slider Revolution during the conclusion of this guide, let me quickly share the price, support, features and other important things about the Slider Revolution.
Read More:
---
Slider Revolution: A Slider Plugin for WordPress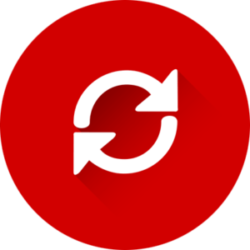 Name: Slider Revolution
Description: Slider Revolution is the best-selling WordPress slider plugin in the CodeCanyon marketplace. It comes with a powerful visual editor with which you can easily create, and customize sliders in WordPress.
Price: $29
---
💸 Pricing – Slider Revolution
Slider Revolution is a premium plugin. And there is no free version of it, it only comes in the paid version. You can purchase the copy as per these 3 options.
Regular license – The regular license allows you to install the plugin on one website for $29.
Extended license – If you're a theme developer and want to add this plugin to your theme package, then you'll need to get an extended license for $125. But remember your theme buyers only get plugin's file copy and won't get regular updates, will not have access to the library, addons, templates.
Theme upgrade – If you're running a premium theme that contains Slider Revolution then you can upgrade it by purchasing license right away for the same $29 price.
Once you buy, you'll also get their free support for 6 months and future updates but you can extend it to 12 months for an additional $7.88.
I see many peoples think I get the free Slider Revolution with my theme. But they don't seem to know how it got there or how to update it and have access to all the sort of things plugin provide.
The real thing is plugin provider, sell an extended license that allows theme developers to bundle it with their themes for free to the end-user.
---
💬 Support – Slider Revolution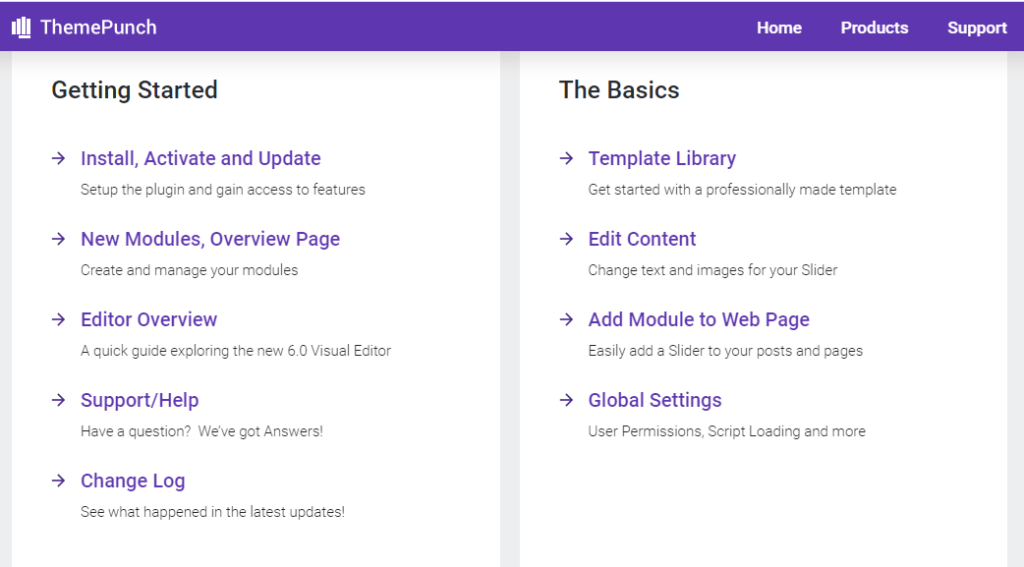 Slider Revolution provides excellent support and does feature easy to understand documentation with screenshots and also has a number of video tutorials.
Using this plugin since version 5 and you will glad to know that the new version 6 is really amazing and overcomes a lot of the problems I had with version 5. The latest version is wow.
I once had a problem with a plugin. Was using Avada theme and maybe you know Avada theme comes with a Fusion builder and I guess Slider revolution was conflicting the fusion builder somehow.
I was actually not able to see the result that I want with my countdown page. I was about to create an Under maintenance page. That time I was curious where this problem coming from.
So I ping the Plugin's developer about my problem and instantly one of their support agents came and resolved my problem in a few minutes.
Really nice experience with them so far.
How to Use the Slider Revolution Plugin for WordPress
There are thousands of plugins and scripts available for creating sliders and carousels for your WordPress website.
And of course, as a site owner, you would like to have a plugin that allows you to create high-quality sliders with simple methods and you should also expect quality code, bug fixes, and new enhancements.
So let's dive into it, also I cannot possibly cover everything in this review. But in this article, I outline how to install and setup a slider and how to add slides to it.
Slider Revolution Installation:
Once you purchase your own copy of Slider Revolution, download the copy of the Slider Revolution from Codecanyon by going to your downloads page (you can get to this page by hovering on your username).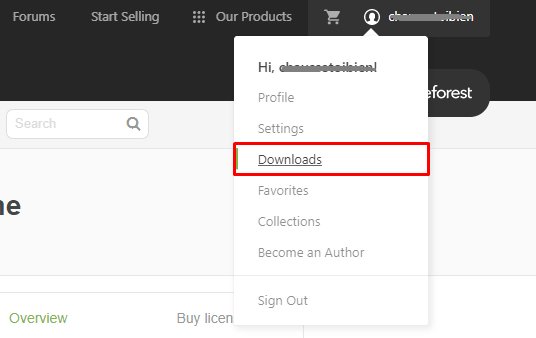 Then locate your copy of Slider Revolution and select the download option for "Installable WordPress file only."

Next, login into your WordPress site and navigate Plugins > Add New, click on the Upload Plugin button and choose the file button to select the plugin file you just downloaded from Codecanyon.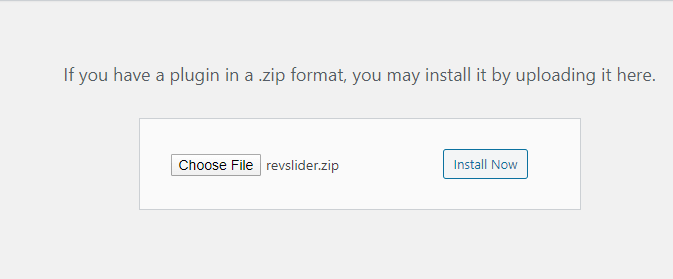 And click on Install Now, next WordPress will upload the plugin files and after that just activate the plugin and you're ready to start building sliders (here is a detailed article to install a plugin with different methods)
---
Or if you already got a plugin with a premium theme, here are the required steps for installing and activating the free version of Slider Revolution that included with your theme.
When you activate your premium theme, you will be noticed your theme will mention at the top of the page about required or recommended plugins.
Just click the link to "Begin installing plugin" and then activate the plugin.

In the list of plugins, check the box next to the Slider Revolution and click the Install button. Once the plugin has been installed, you will see a notification that says Plugin installed successfully.
Now return to the required plugins installer, select the plugin again, and click on Activate to activate it.
---
Slider Revolution Guide:
The creation of Slider Revolution Sliders is a very large and detailed topic and I can't possibly cover everything in detail, it just outside of scope.
But yeah we can discuss beginner-level steps to create your own slider.
Now that you've installed and activated your Slider Revolution plugin, you're ready to create your own sliders.
To do this: Navigate to the Slider Revolution tab, and click on New Blank Module at the top of the Slider Revolution interface.

Step 1: Choosing the Right Type of Module
After that, the next thing you need to do is choose the type of slider you want to create. There will be three options to choose from.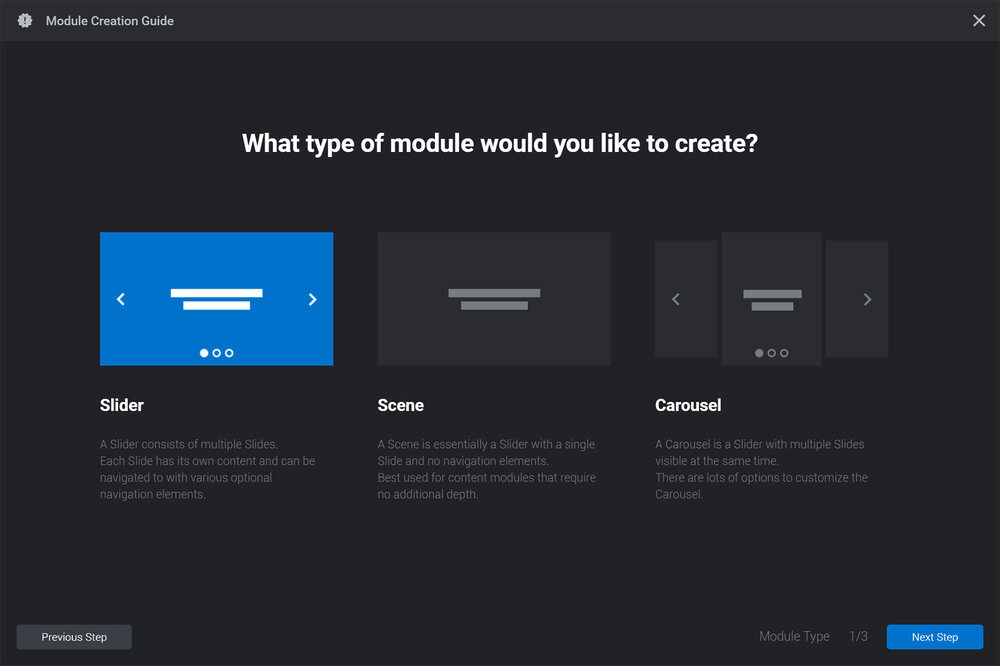 Slider:
A slider can consist not only multiple images but text, video, audio, or animation, etc. It just like Adobe Photoshop which allows you to create different layers in your slide to add different elements.
So each slide has its own content, and users can navigate between different slides by using the navigation elements.
Scene: 
A scene is just another type of slider, but with a single slide. Thus, it won't have navigation elements like a slider, which allows users to navigate between different slides.
The main purpose of the scene type is to create rich content that you could add in different places on your page. However, you set up your scene content with many kinds of media and layers.
But remember, you should choose this type when you have only one slide to show.
Carousel:
The carousel type allows you to create content in the same way as that of the slider, but it allows multiple slides to be visible at the same time. This is really useful when you want to combine more than one slide in a single frame.
---
Step 2: Setting a Slider Sizing
Once are you done with a slider module, it's time to select the size of the module (slider). You'll have the option of Auto, Full-Width & Full-Screen. See the below image that explains the difference between the three of them them.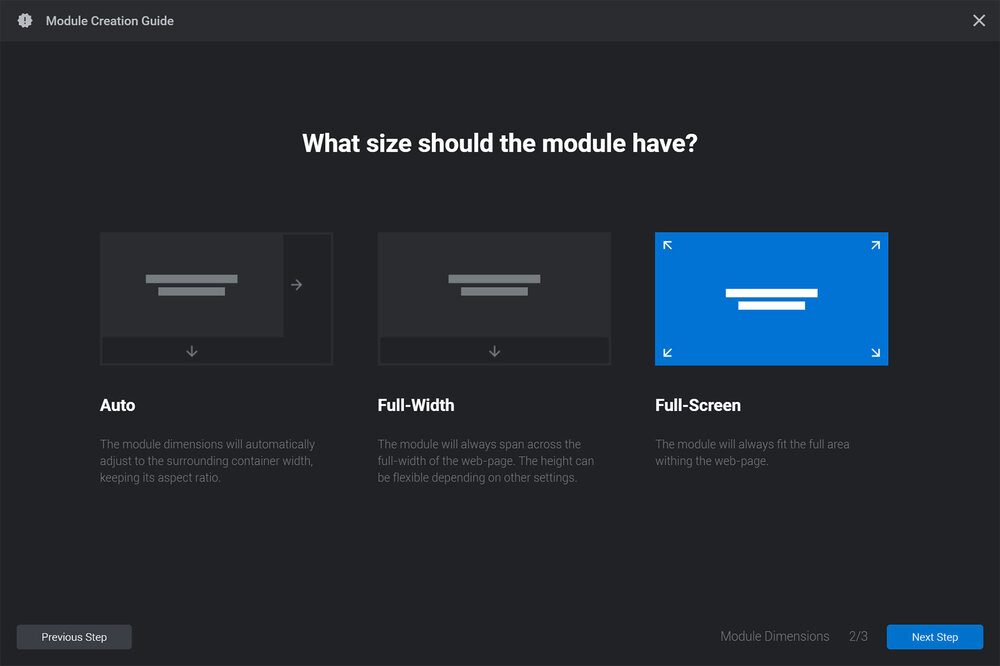 The last 3rd step is to choose responsive resize. The default is intelligent inheriting others are classic and manual.
After that when you have clicked the 'Go to Editor' button at the end of Step 3, you are taken to the editor interface, with a blank slide. From here you can begin to add your content.
By default, it already creates the first blank slide for you. Now you can add any type of content to the slider.
To get you started here is one of their videos on the basics of slide creation.
Conclusion:
I'm sure you're convinced that the Slider Revolution is a powerful plugin to create beautiful, dynamic and rich content on your website. And I also believe it's a reasonably priced plugin considering the features it provides.
If you wanna see more examples of sliders, visit Themepunch templates page where you can check great examples of their sliders.